2016 Panini Industry Summit Black Boxes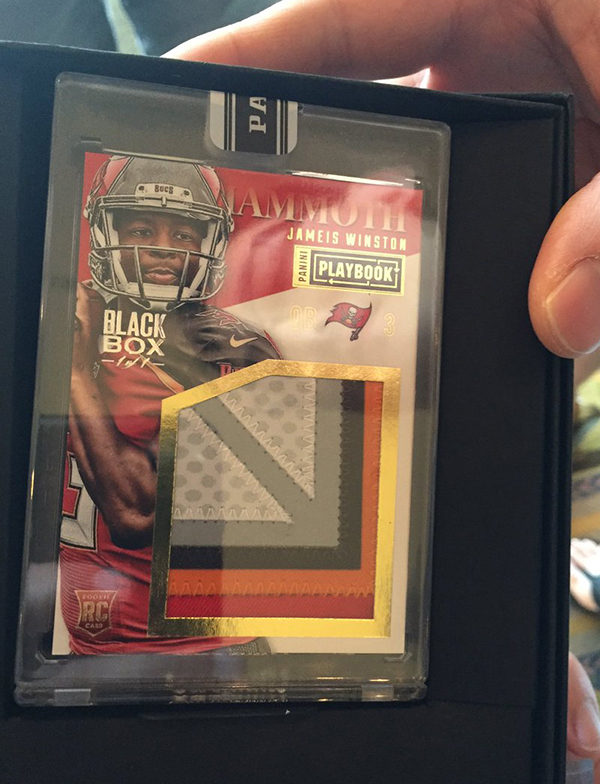 By Ryan Cracknell | Hobby Editor
The Industry Summit has no shortage of traditions. Much of the value for attendees comes from networking with one another and the sessions that touch on various topics applicable to their businesses. But let's face it, the free cards are also at the forefront in many regards. And when people think of the exclusives to come from the event, the Panini Industry Summit Black Boxes are rooted in that tradition.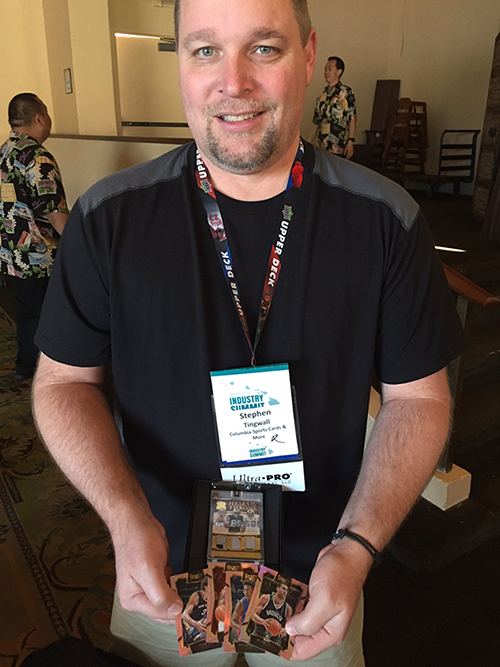 2016 Panini Industry Summit Black Boxes have two parts. The first is a one-of-one memorabilia card. They're a mix of football and basketball cards with a special Black Box stamp. The cards all come from existing products, created when they originally printed.
Panini has a gallery of the stamped memorabilia cards on their blog, The Knight's Lance.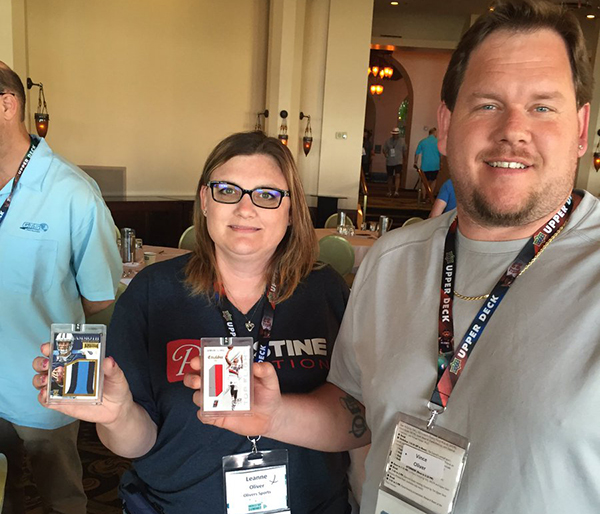 The second part of the Black Box comes in the form of a four-card cello pack of exclusive 2015-16 Panini Select Basketball Pink Prizm parallels.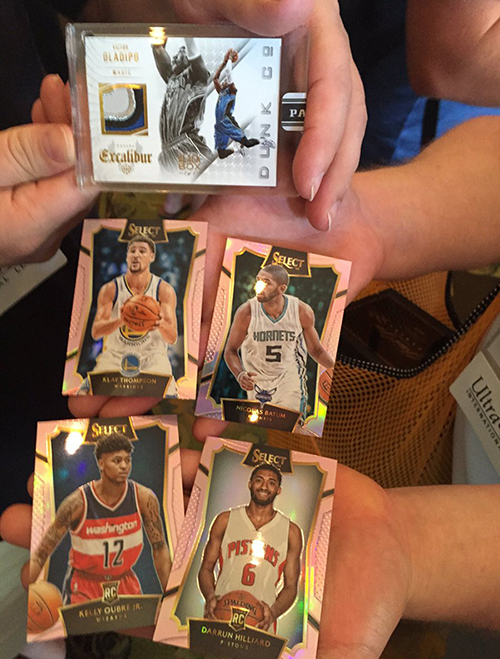 Numbered to 20, the cards are a preview of sorts, coming out before the full 2015-16 Panini Select Basketball released.
The 2016 Panini Industry Summit Black Boxes were handed out after the company's annual address where they made several announcements including acquiring the NASCAR trading card license.
Comments? Questions? Contact Ryan Cracknell on Twitter @tradercracks.