2016 Topps Garbage Pail Kids Not-Scars target Academy Award nominees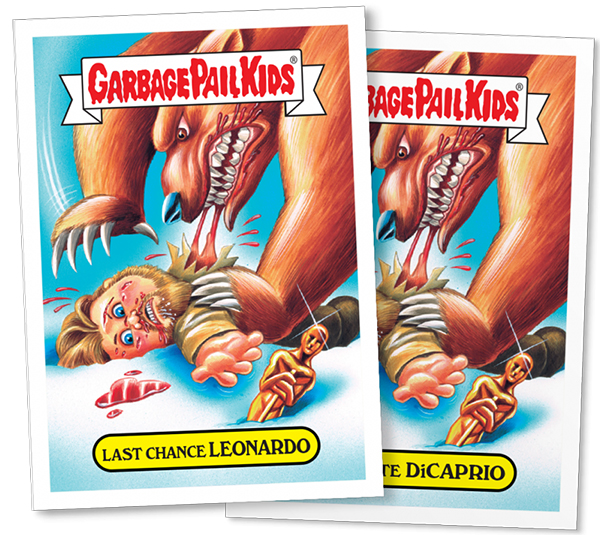 By Ryan Cracknell | Hobby Editor
Although there are a handful of cards out there for the 2016 Academy Award nominees, the number really is quite small. Topps did their part, though with a late entry into the category. 2016 Topps Garbage Pail Kids Not-Scars is another limited edition release made available on their website.
The 2016 Topps Garbage Pail Kids Not-Scars target eight nominees and Academy Awards host Chris Rock. Leonardo DiCaprio, who finally got an Oscar for The Revenant, is the only one of the four acting winners to appear on the checklist. The names focus more on the more marquee stars. Among them are Matt Damon, Jennifer Lawrence, Christian Bale and Kate Winslet.
Like recent political Garbage Pail Kids and a set targeting music's Grammy Awards, Not-Scars cards were available two ways. Pairs of individual actors cost $9.99. A full set of 18 cards (nine different A and B variations) was $49.99. Only available on the Topps website for 24 hours, each was printed to order.
2016 Topps Garbage Pail Kids Not-Scars Checklist
Confirmed print runs for each card is noted.
Matt Damon
1a Splatt Matt – 262
1b Disgusting Damon – 262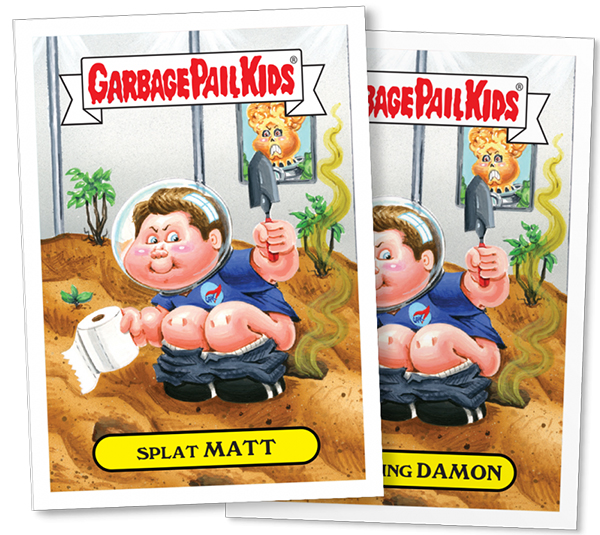 Leonardo DiCaprio
2a Last Chance Leonardo – 280
2b Desperate DiCaprio – 280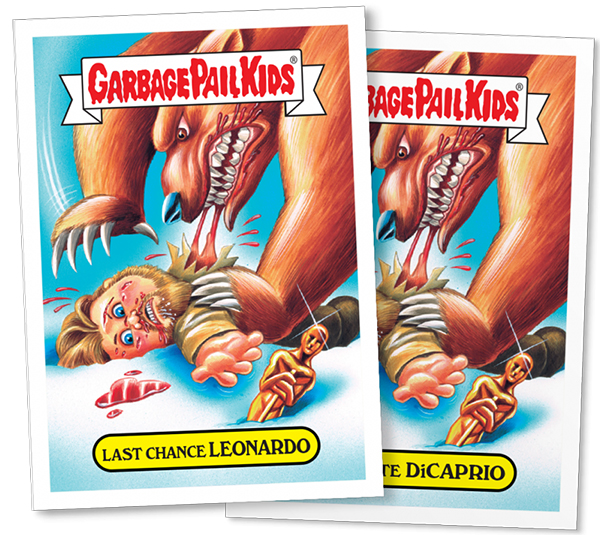 Michael Fassbender
3a Megalomanical Michael – 252
3b Flipped Out Fassbender – 252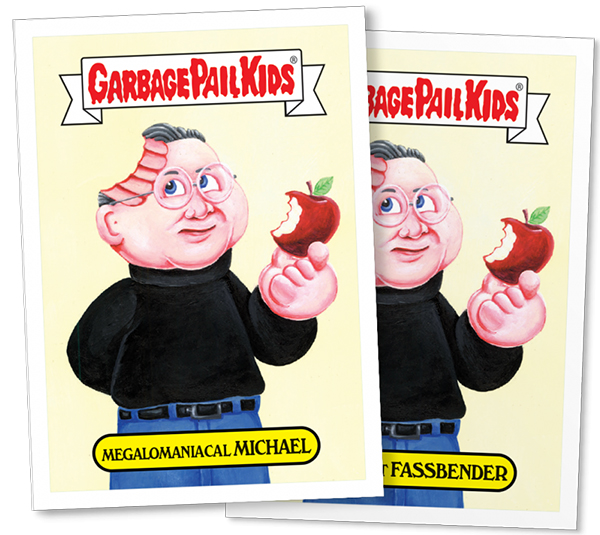 Bryan Cranston
4a Batty Bryan – 254
4b Commie Cranston – 254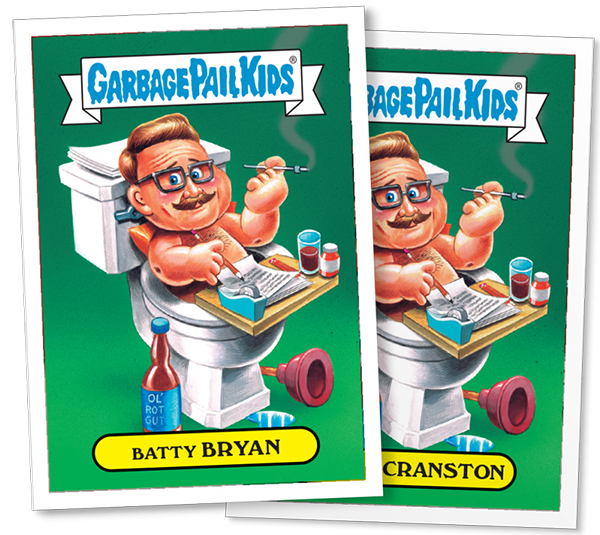 Jennifer Lawrence
5a Joyful Jennifer – 253
5b Low Rinse Lawrence – 253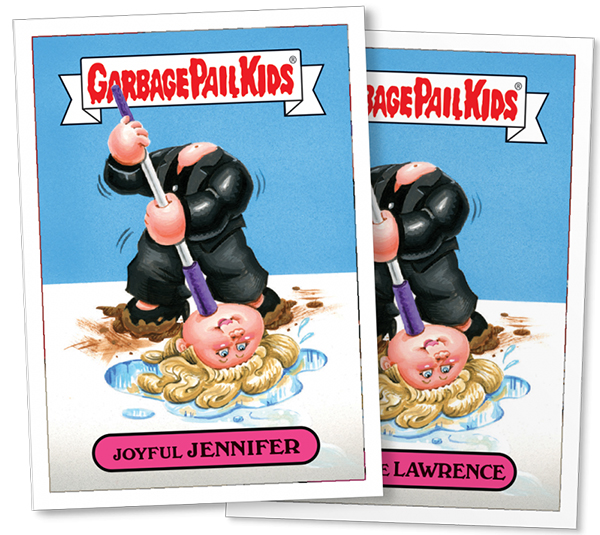 Kate Winslet
6a Kate-Bit – 252
6b  Winning Winslet – 252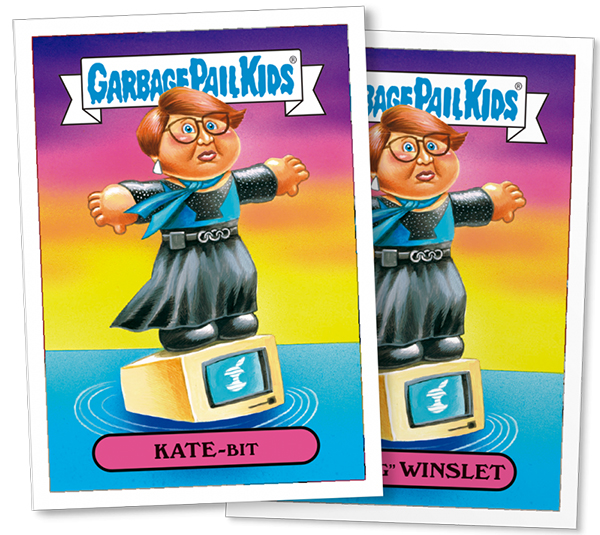 Chris Rock
7a Confused Chris – 252
7b Rattled Rock – 252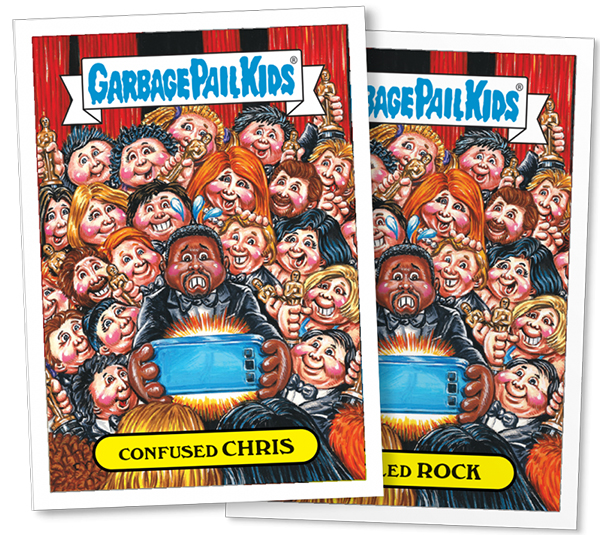 Tom Hardy
8a Trapper Tom – 253
8b Hot Rod Hardy – 253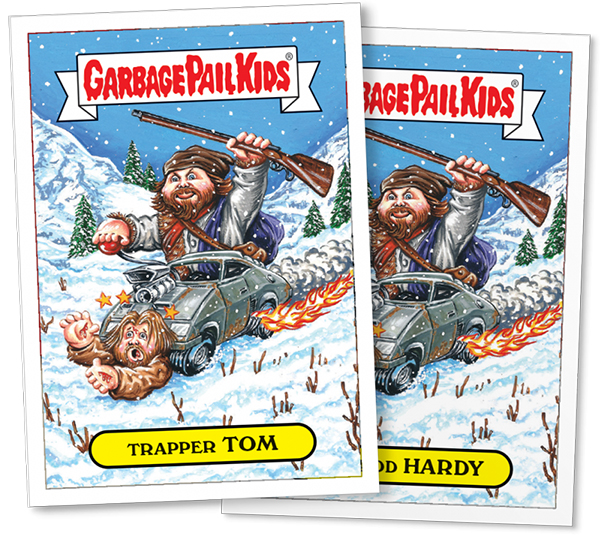 Christian Bale
9a Crude Christian – 252
9b Un-Christian Bale – 252