2016-17 Panini NHL Stickers preview
One of the best ways to introduce youth to the world of hockey cards and related collectibles is through the annual hockey sticker collection produced by Panini America. With a wide selection of players, coverage of key moments, and the perpetual appeal of foil, 2016-17 Panini NHL Stickers come out this Fall and carry on a fantastic tradition that simply has to be shared.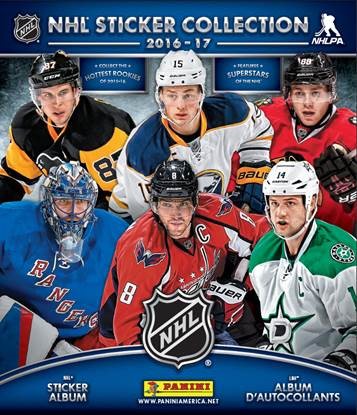 Naturally, stickers can be carefully placed inside of a colorful 72-page album and each of the NHL's 30 teams that played last season will have 14 stickers apiece – with four of them being foil. There are a whopping 503 total stickers to track down and each pack will contain seven of them. Needless to say, it is a gargantuan effort to finish, but collectors are able to order the stickers they need directly from Panini at a nominal cost.
For those looking to get a good start at filling their albums, boxes of 2016-17 Panini NHL Stickers will contain 50 packs. There are also combo display options which have 15 albums and 150 packs inside which are an ideal point-of-purchase item for card stores which have a growing youth clientele.
Stephen Laroche can be found on Twitter @Stephen_Laroche.