Rookies and history the focus of Leaf's National redemption program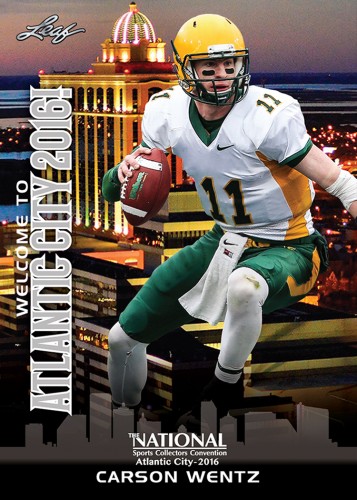 By Stephen Laroche | Beckett Sports Card Monthly Editor
Leaf Trading Cards plans to have a multi-faceted redemption program at the 37th National Sports Collectors Convention in Atlantic City in early August and the fun begins with case breakers.
Cracking open a case of 2016 releases like Pop Century, In The Game Used or Genesis Hockey and Metal Tennis, or any year of Leaf US Army All-American Football  between 2010 and 2016 will receive a special Best of the National box. Inside, collectors may find big graded rookie cards, buyback autographs, premium memorabilia cards, and other surprises.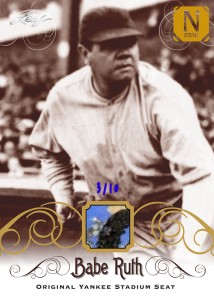 For those that would rather bust a box of Pop Century, In The Game Used, Genesis, or Metal Tennis can get a piece of history with a Babe Ruth Original Yankee Stadium Seat card which is stamped exclusively for the show and is limited to 10 copies or less.
Leaf will be buying premium trading cards from collectors at the National for its future buyback releases and sellers will receive a raffle ticket that could result in a desirable piece of signed memorabilia. Each day, there will also be a promo card giveaway featuring strong young talents like Carson Wentz and Jack Eichel. Those looking to add a conversation piece for their collection can also ask company CEO Brian Gray for an inscribed autograph card that is bound to be creative.
Stephen Laroche is the editor of Beckett Hockey, Beckett Basketball, and Beckett Sports Card Monthly magazines. Have a comment, question or idea? Send an e-mail to him at slaroche@beckett.com or follow him on Twitter @Stephen_Laroche.