1952 Topps Mickey Mantle values continue to rise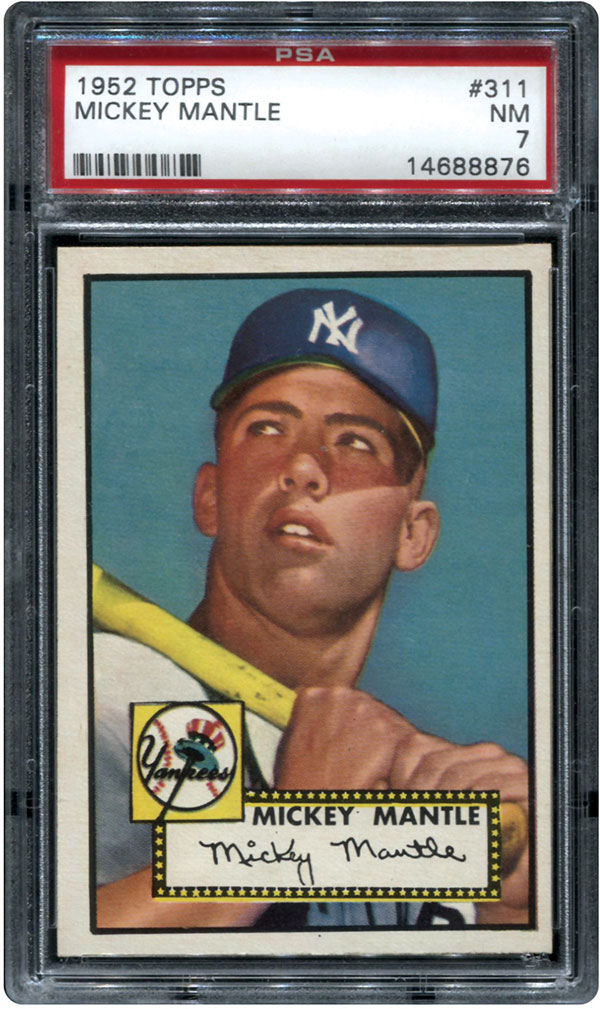 By Ryan Cracknell | Hobby Editor
Another week, another record price for the 1952 Topps Mickey Mantle.
For the second time in a month, a new high has been set for the iconic card.
During Memory Lane's Summer Break Auction, a PSA 7 1952 Topps Mickey Mantle closed at $99,185 including the buyer's premium. According to Memory Lane, this is more than $40,000 higher than the previous record for a PSA 7 Mantle sold publicly. It's also a huge jump from the $20,000 to $30,000 they were consistently selling for just five years ago.
This sale comes on the heels of a PSA 8 1952 Topps Mickey Mantle going for $400,950, another record.
And it's not just the one card that is rising. High-end copies of all vintage Mickey Mantle cards are all seeing strong market action over the past few years.
This past weekend, a PSA 9 1957 Topps Mickey Mantle went for $48,373. That's more than double what the auction house sold one for a couple of years ago. Six years ago, they sold one for $7,502.
Other Mantles in the Summer Break Auction included a PSA 7 1951 Bowman Mickey Mantle rookie card ($21,769) and a PSA 9 1956 Topps gray back ($34,914).
An important piece of hobby history was also sold this weekend by Memory Lane. The original 8×10 photo used to create the paintings for three of the four 1933 Goudey Babe Ruth cards surpassed $25,000. The image was taken by Charles Conlin.
Here's a list of the top sales from the auction.
Top 10 2015 Memory Lane Summer Break Auction Results
All prices include the 19.5% buyer's premium.
1. 1952 Topps Mickey Mantle PSA 7 – $99,185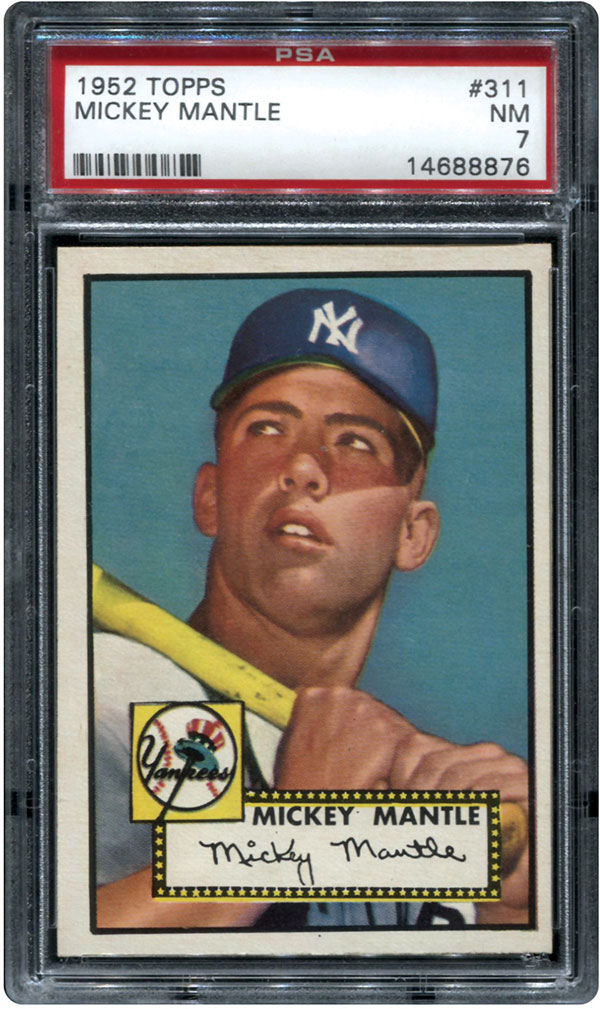 2. 1957 Topps Mickey Mantle PSA 9 – $48,373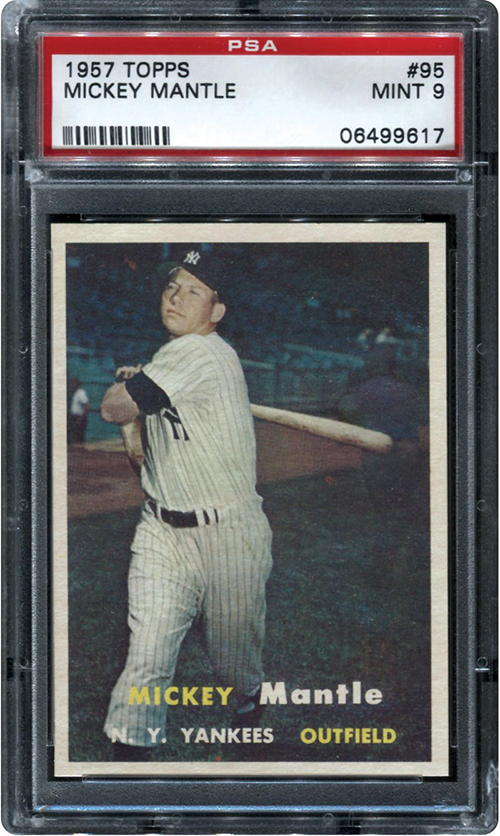 3. 1956 Topps Mickey Mantle Gray Back PSA 9 – $34,914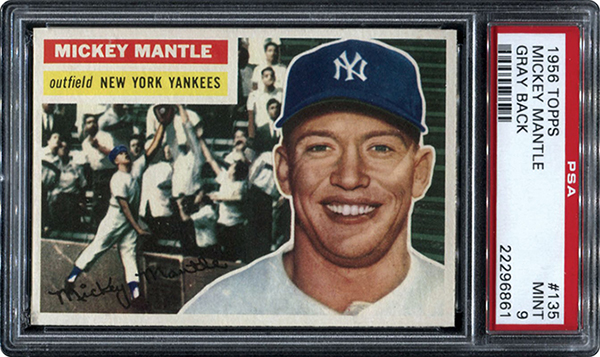 4. 1927 Charles Conlin Babe Ruth Photo – $25,228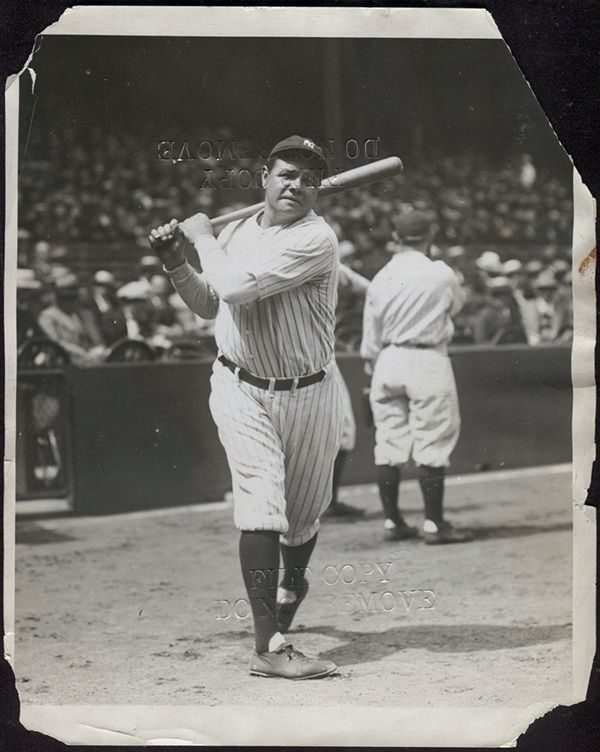 5. 1954 Topps Hank Aaron Rookie Card PSA 8 – $24,478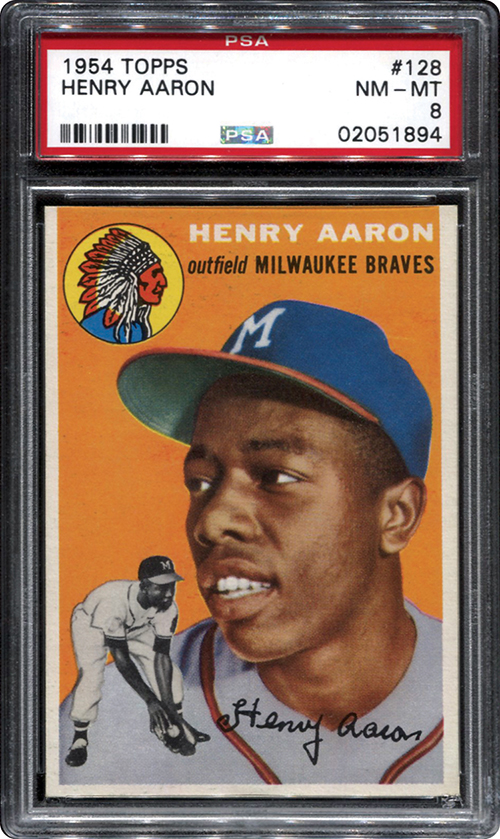 6. 1935 National Chicle Bronko Nagurski PSA 6 – $23,880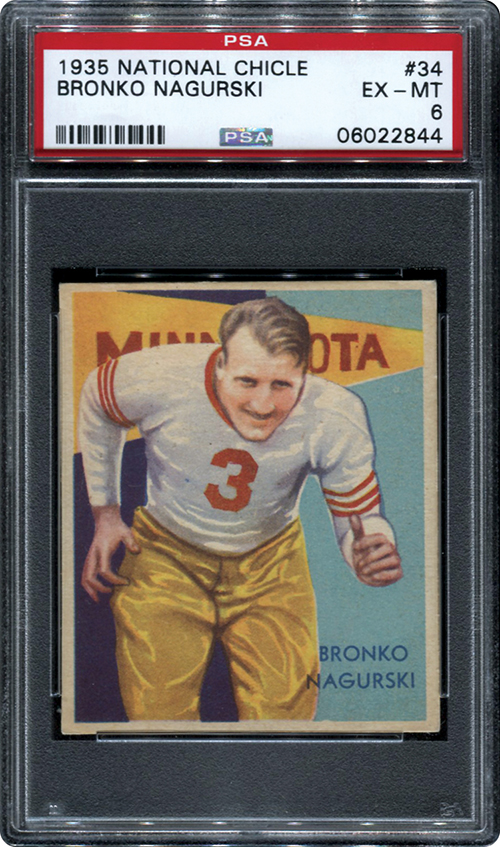 7. 1957 Topps Sandy Koufax PSA 9 – $22,964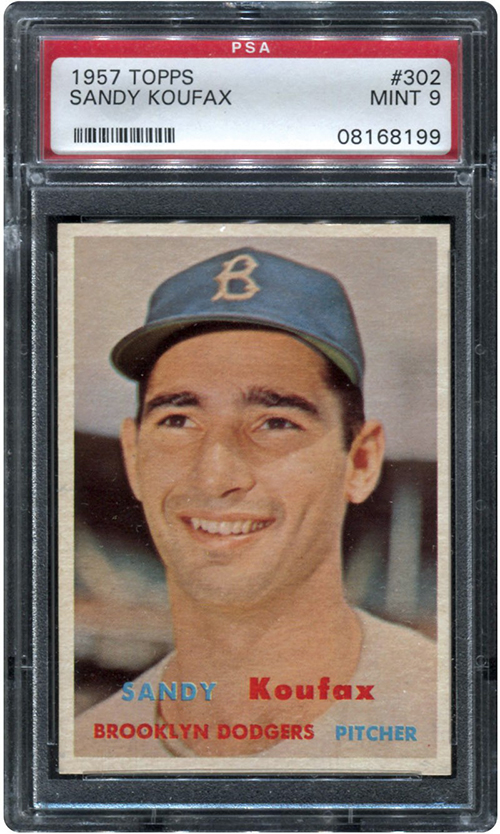 8. 1951 Bowman Mickey Mantle Rookie Card PSA 7 – $21,769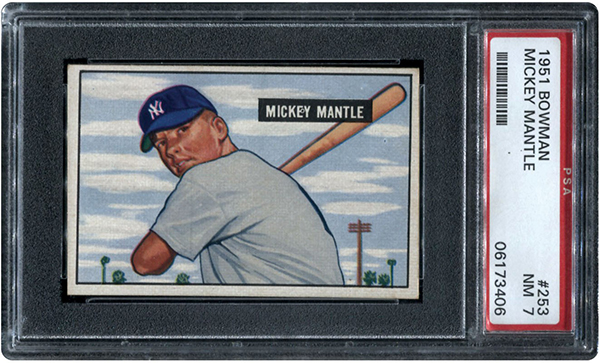 9. 1954 Topps Al Kaline Rookie Card PSA 9 – $21,769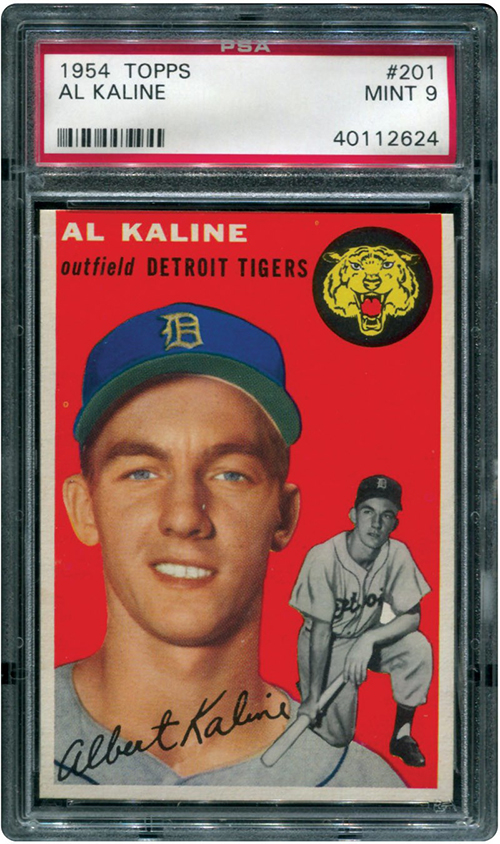 10. 1952 Topps Eddie Mathews Rookie Card PSA 7 – $21,171