Totally Fake Rookie Cards: 1969 Topps Kenny Stabler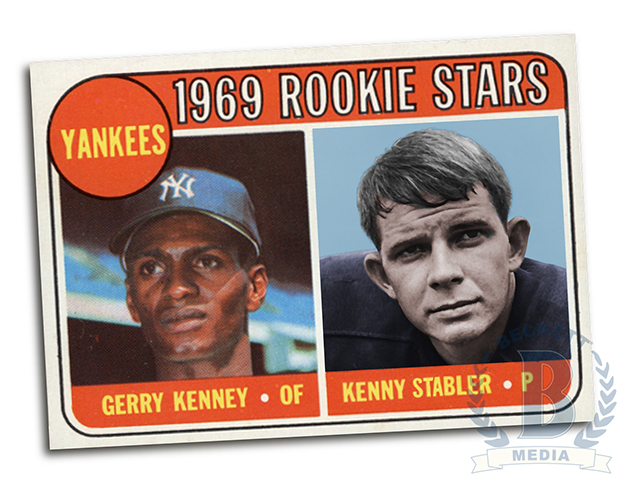 By Chris Olds | Beckett Baseball Editor | Commentary
The late Kenny "Snake" Stabler might be best-known for his legendary days as a member of the Oakland Raiders — a Hall of Fame caliber career that included 15 years in the NFL, more than 27,000 yards and 194 touchdowns.
What collectors might not know about the former league MVP and star in the Silver and Black was that he was drafted not once but three times by Major League Baseball teams.
Why? Apparently the appeal of a left-handed pitcher with a strong arm was just as strong then as it is today.
In 1966, the New York Yankees drafted him with the 190th overall pick — the 10th round — the same year he was awarded his only baseball letter for the Alabama Crimson Tide. The next year, he was taken 155th by the New York Mets. In 1968, though, his stock rose high enough to be a second-round pick of the Houston Astros. Stabler, of course, didn't sign as he was drafted by the Oakland Raiders in 1968. (Back then, the MLB draft had a few phases — but you can find who was drafted around him via the links here.)
So, what if Snake had stuck with the Yankees? We'll never know, but the football world would definitely look quite different. For this installment of totally fake cards, I opted to show him on a 1969 Topps card, figuring it might take him a few years to work his way onto cardboard contention.
Are there other players you'd want to see on totally fake cards? Let us know in the comments below.
Chris Olds is the editor of Beckett Baseball and Beckett Sports Card Monthly magazines. Have a comment, question or idea? Send an email to him at colds@beckett.com. Follow him on Twitter by clicking here.