1916 Standard Biscuit Babe Ruth Baseball Card Sells for $288,000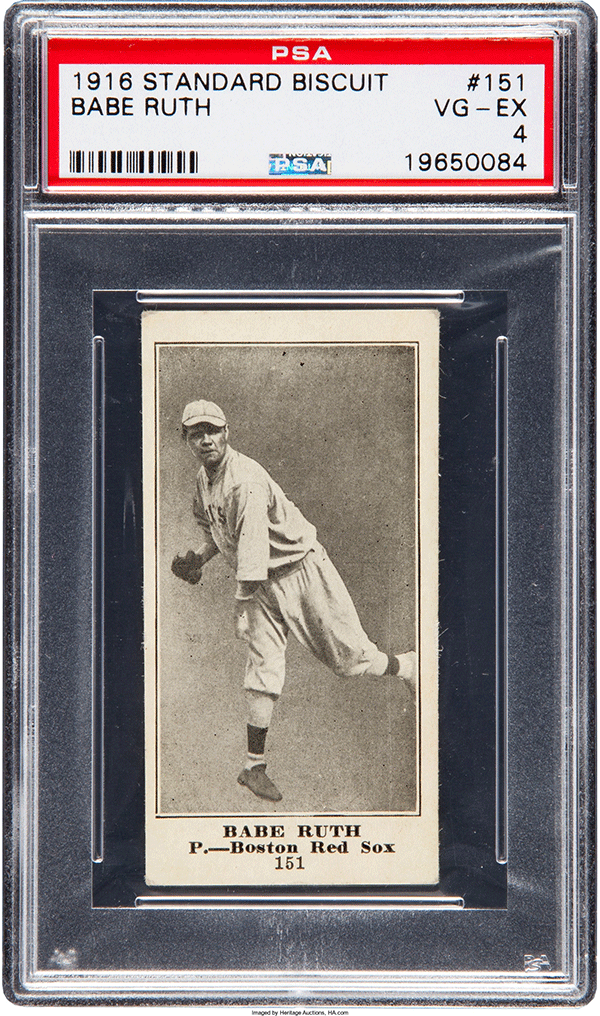 By Ryan Cracknell | Hobby Editor
One of the rarest Babe Ruth cards has sold for nearly $300,000. A 1916 Standard Biscuit Babe Ruth baseball card, graded PSA 4, sold for $288,000 in Heritage Auctions' Platinum Sports Night sale, which closed on Saturday, February 25. That's more than double what a PSA 2 copy sold for just a few months ago.
The 1916 Standard Biscuit D350 Babe Ruth is part of a 200-card checklist. Available regionally only by purchasing the company's baked items, there was no full set option. Already tough to begin with, the packaging and distribution have made it even tougher on the cards over time as the bread itself worked against the cards' preservation.
Also, bread and baked goods have a short shelf life that saw significant amounts of waste. So when the loaves were tossed, so were the cards.
This issue isn't exclusive to 1916 Standard Biscuit but it's definitely a factor.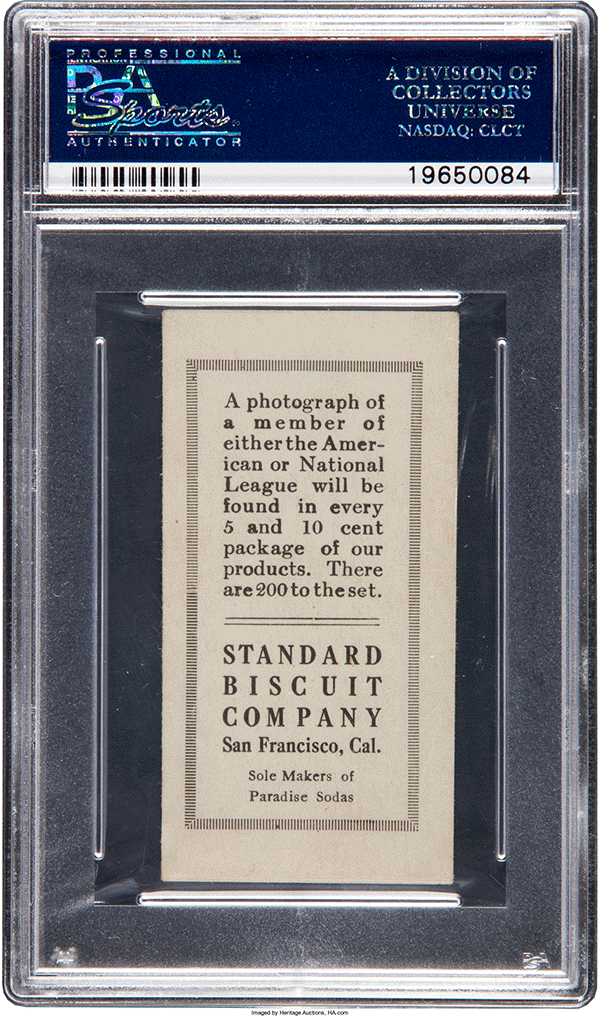 The card itself features Ruth, still a pitcher, with the Boston Red Sox. The photo and basic front design is the same as a few other Babe Ruth cards from about that time including the 1915 M101-5 Sporting News. Measuring 1 5/8 by 3 inches, the 1916 Standard Biscuit Babe Ruth is slightly larger than a traditional tobacco card.
PSA 2 sold in August, 2016 for $131,450 through Heritage Auctions.
There are only two copies of the 1916 Standard Biscuit Babe Ruth cards graded by PSA. Just one copy has been inspected by SGC, which came in at a 20 on their scale, which is considered Fair.
Comments? Questions? Contact Ryan Cracknell on Twitter @tradercracks.