1933 Goudey Babe Ruth Baseball Card Sells for Over $4.2 Million, Two Other Ruths Top $1 Million
The Babe still carries a lot of clout. It was apparent at Memory Lane Inc. early July 11 as a trio of Babe Ruth baseball cards each topped the million-dollar mark. Leading the way was a 1933 Goudey Babe Ruth, which closed at $4,212,000 including buyer's premium.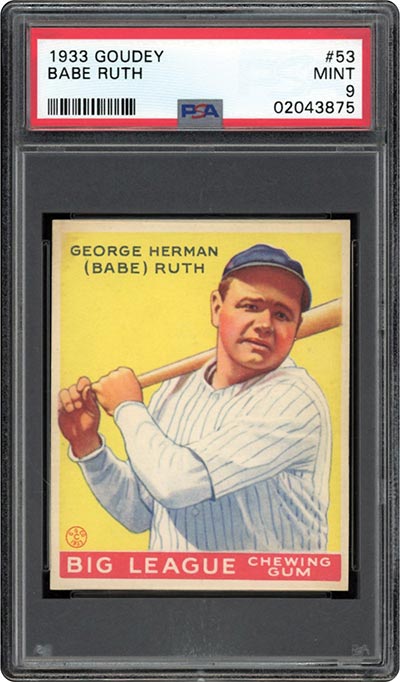 The same auction also saw two other Ruths top $1 million as well.
The 1933 Goudey card is #53, one of four different Babe Ruth cards in the set. The yellow-backgrounded portrait card is believed to be the toughest of the four. This particular card is the only copy of #53 to get a Mint 9 grade from PSA.
A second Goudey, #181, netted $1,272,000. It is graded a 9 Mint by PSA.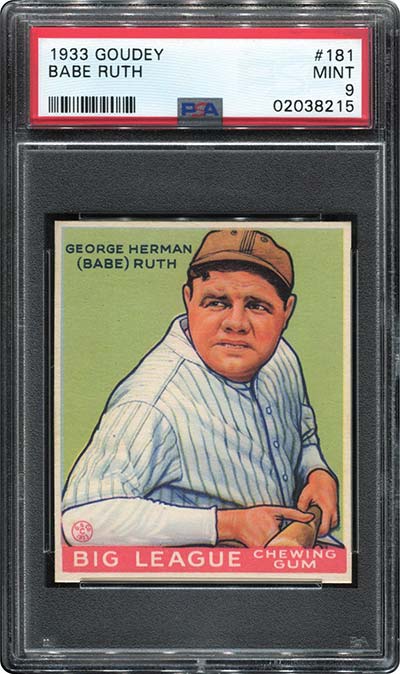 A 1916 M101-4 Sporting News Babe Ruth card sold for $1,452,000. The card carries a EX-MT 6 grade from PSA. A different copy in the same grade sold in March, 2021 for $940,831.20, also through Memory Lane. The Ruth card, which has an ad for The Sporting News on the back, has three additional 6s and two cards with higher grades from the company including a NM-MT 8.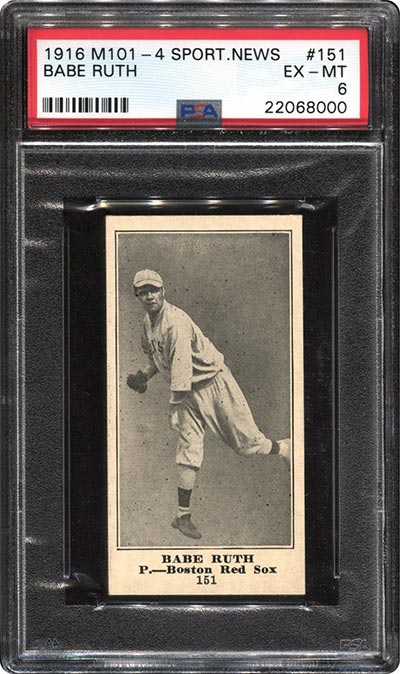 All three Ruth cards came from the collection of Dr. Thomas Newman, a neurologist who passed away at the age of 73 due to COVID-19 in January. Newman had a large card collection covering many of the hobby's most iconic releases.
The Newman Auction saw two other cards top seven figures. A NM-MT PSA 8 1952 Topps Mickey Mantle sold for $2,112,000 while a 1925 Exhibits Lou Gehrig graded EX 5 by PSA went for $1,032,000.