High-grade rarities headline Memory Lane auction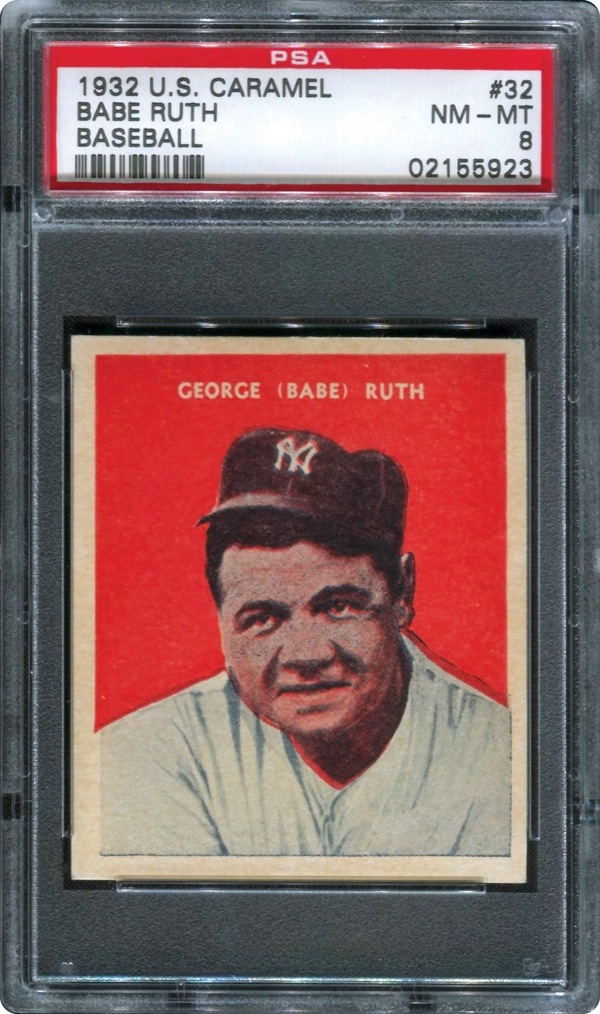 By Chris Olds | Beckett Baseball Editor
A high-grade 1932 U.S. Caramel set — all in PSA 8 condition — joins a high-grade copy of football's holy grail card, a selection of T206 rarities and some 1950s Topps gems in the latest Memory Lane Inc. auction that starts this week.
The 32-card multi-sport set (checklist and OPG) includes Babe Ruth, Ty Cobb and Lou Gehrig among the baseball luminaries along with Jack Dempsey, Bobby Jones and other stars from the era in the auction from the Tustin, Calif.-based company. The set will be sold as either a single auction or separately, whichever generates the most bidding action. Bidding begins at $50,000 for the set.
The Ruth card has only been topped twice on the pop report, while the Gehrig is the highest specimen. Both cards will open with $10,000 starting bids.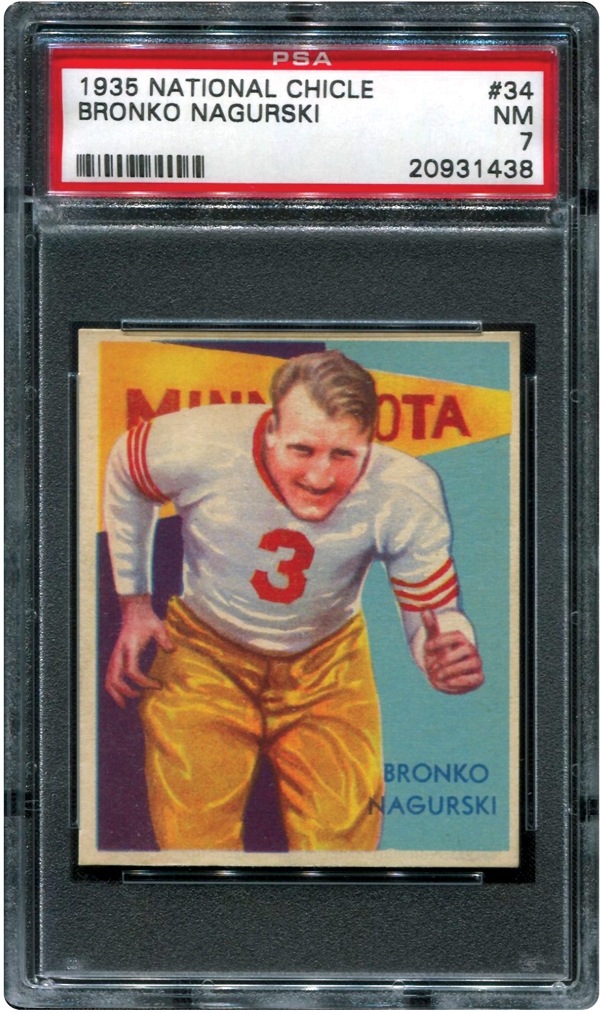 The baseball presence in the auction is massive, but so is the  1935 National Chicle Bronko Nagurski, which is one of the most in-demand football cards in the hobby. It's among the highest-graded specimens at a PSA 7, while the rest of the landmark set will also be auctioned.
Also up for grabs will be en entire T206 set (minus the big four) opening at $5,000, while a heavy presence of Babe Ruth items — even an autograph for William Bendix, who played him in The Babe Ruth Story — can be had. There's also a heavy vintage pack presence that includes an unopened 1952 Topps wax pack, a 1909-11 Sweet Caporal tobacco pack, and countless other offerings from the Topps years.
To see more from the auction block, click here.
Chris Olds is the editor of Beckett Baseball magazine. Have a comment, question or idea? Send an email to him at colds@beckett.com. Follow him on Twitter by clicking here.