Yankees grand slam jerseys join Chris Chambliss relic in 8D Network's debut auction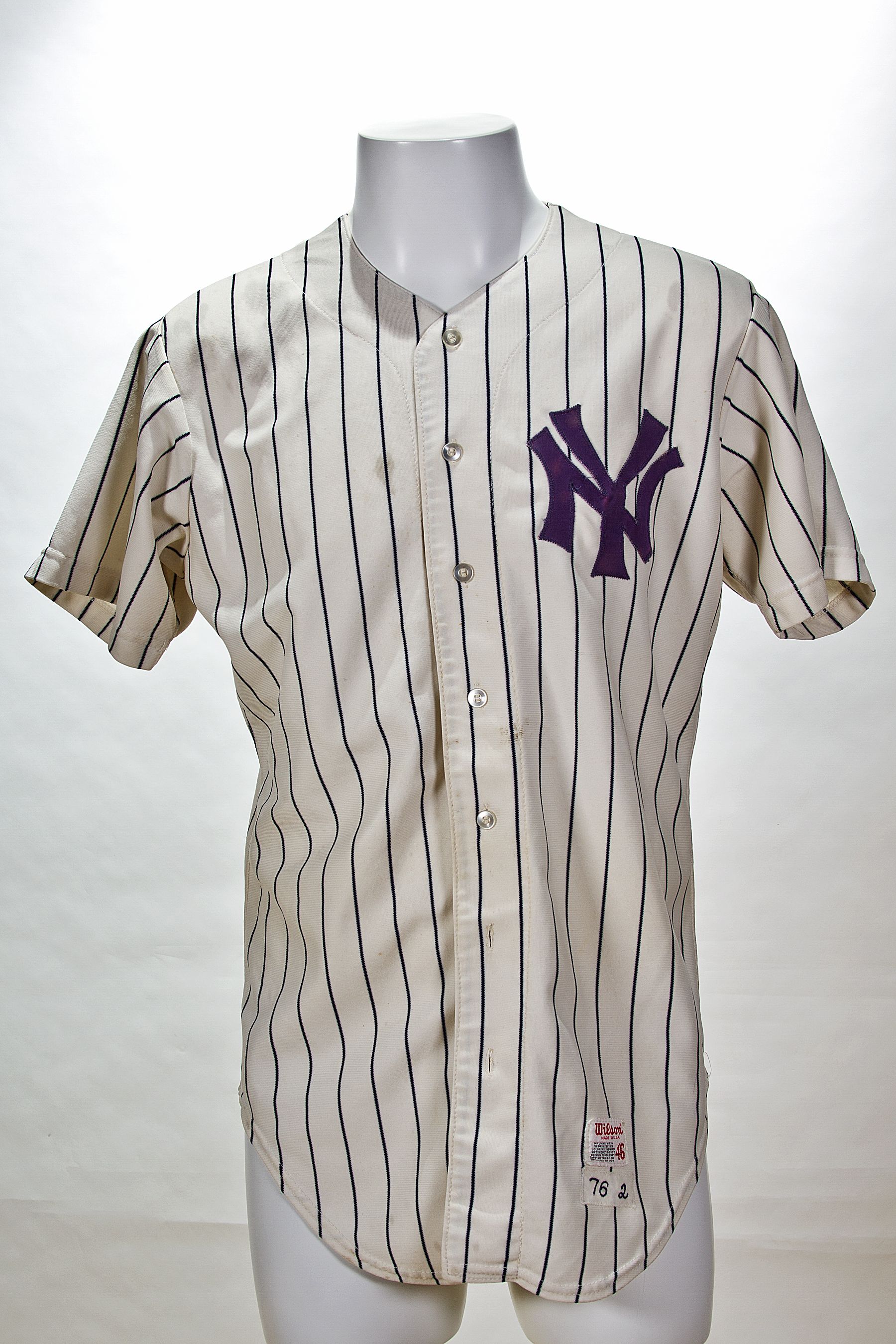 By Chris Olds | Beckett Baseball Editor
A trio of game-used New York Yankees jerseys from one memorable game this season — and one from a rather memorable game from 35 years ago — have hit the auction block through the 8D Network's first auction, which launched today.
The biggest item of them all is a pinstriped jersey with even more history to it — one worn by Chris Chambliss when he won the 1976 American League pennant for the Yankees with a walk-off home run in the ALCS. Bidding will start at $25,000.
The 8D Network is a collaborative effort between athletes and an offshoot of Game-Used Universe to help raise money for causes that the athletes themselves want to support. The organization launched its public presence at this year's National Sports Collectors Convention in Chicago.
Younger fans of the Yankees might better remember a game from not long ago — Aug. 25 t0 be exact — when the Bronx Bombers made a little more history. In that one, they became the first team in MLB history to have three grand slams in the same game. The jerseys worn by Curtis Granderson, Russell Martin and Robinson Cano are also on the block as they were obtained from Steiner Sports for the sale.
"It is our honor to be able to bring these unique items into the marketplace for collectors," said CEO Christopher Cavalier.
The auctions will close on Dec. 15 with 10 percent of each sale going to the athlete's designated causes.  Already part of the Network is the Panda Kids Foundation, the charity of San Francisco Giants' Pablo Sandoval, and the Gigante Project supported by fellow Giants Andres Torres with a focus on attention-deficit hyperactivity disorder, or ADHD.
"Any athlete with a cause can contact us and become part of our network," Cavalier said.  "Our end goal is to try to help as many people as possible, using America's love for sports collectibles as a vehicle to raise money and bring attention to the fine athletes who do want to get involved in charities that matter."
Other notable items included in the 500-plus-lot auction are Vida Blue's 1971 American League MVP award, a 1971 Willie McCovey game-used jersey, a 1970s Joe Namath gamer and much more.
Chris Olds is the editor of Beckett Baseball magazine. Have a comment, question or idea? Send an email to him at colds@beckett.com. Follow him on Twitter by clicking here.