A not-so-common collecting challenge arises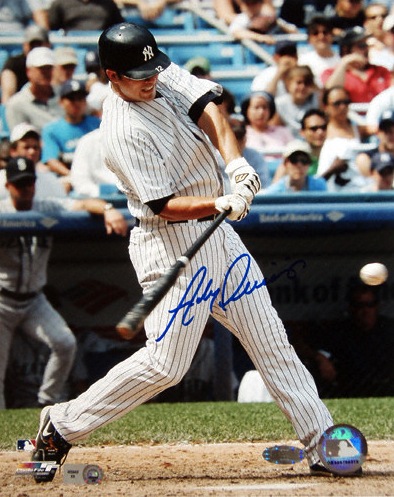 By Chris Olds | Beckett Baseball Editor | Commentary
We all have our "common" players who we collect for varying reasons. We all have our local stars who made it or a college player who defied the odds and made it to pro sports from Smalltown USA.
I have a few of them from my collecting life — guys I casually collect when I find their cards but don't necessarily hunt — but one from the University of Alabama chapter of my collection took an interesting twist recently as I discussed the hobby with a Japanese collector/dealer via Twitter.
My player? Former New York Yankee Andy Phillips. The twist? Recently discovering he has a certified autograph card — one that many of you have probably never seen.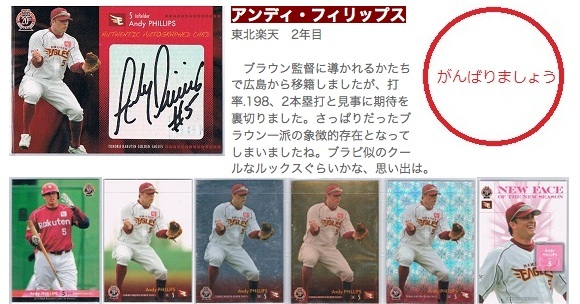 For those who don't know Phillips, he was drafted by the Yankees in 1999 out of Alabama where he was the school's career leader in home runs, RBIs and hits — an All-American and the star of the program when I was there. In 2004, he was named the Yankees' Minor League Player of the Year, and that was the same year he made his big-league debut. He homered in his first MLB at-bat — a game against the Red Sox — and, more notably, later played in 110 games for the Yanks in 2006, hitting seven homers (half of his career total) when Jason Giambi was injured.
From there, he played for the Mets and Reds before spending time in the minors for the White Sox and Pirates organizations. Then, he capped his career playing parts of two seasons in Japan.
His minor league totals? A .298 average, 141 homers and 518 RBI in 826 games — that's a career, folks. He retired at age 33 in 2010 and is now an assistant baseball coach for the Crimson Tide.
In all, Phillips' Beckett.com cardboard resume is a brief one — he has just 62 baseball cards, a lone short-printed Rookie Card from 2001 Stadium Club, and not a single memorabilia card. In all, it's a collection that will cost you about $100 to own them all (not including those too rare to price) — if you can find them in the commons bins out there.
I have a decent number of his cards — though I have never really even gathered them all into one place (yes, it's that casual). At my first National Sports Collectors Convention, I picked up a game-issue/used bat of his — an item found on accident. Recently, I added a game-used jersey from one of his later career stops to go with other Crimson Tide guys' game-used MLB bats and jerseys in my collection. Long ago, I picked up one of the many Steiner Sports session-signed autographed photos from when he was a short-term Pride of New York. (A homer like that against the Sox does things to people in Pinstripes.)
And a certified autograph card? That's nowhere to be found because one doesn't exist — unless, of course, you're a collector of the Tohoku Rakuten Golden Eagles. That's right, a team from the Pacific League of Nippon Professional Baseball. Thanks to Kazu via Twitter, I now know that if my Phillips collecting challenge ever looks like it is near completion it won't be — Phillips' lone certified autograph came in a BBM set released in Japan this year (seen above as provided by Kazu), and it's limited to fewer than 100 copies … not an easy find.
Think about that. A guy homers in Yankee Stadium and is an everyday regular for much of a season but he has to go to Japan to get a certified autograph found in a pack of cards. You don't hear about that often these days with an over-saturation of prospecting products and kids signing cards for USA and All-Star sets while still in high school. Phillips is pretty unique.
Like Phillips' cards, I have casually dabbled in Japanese baseball cards from time to time — the differences and simultaneous similarities are an interesting way to look at the hobby in a much simpler way. (After all, I know very little — ok, no — Japanese.) It's just interesting to see how one of America's favorite pastimes is seen elsewhere, too.
But now, thanks to a tiny but more personal part of my collection, I have another reason to go hunting for some other types of baseball cards — those from a world away featuring a guy I once saw sitting nearby in a classroom.
Oh, what a hobby.
Chris Olds is the editor of Beckett Baseball magazine. Have a comment, question or idea? Send an email to him at colds@beckett.com. Follow him on Twitter by clicking here.