Wrapper redemptions offer collectors exclusive cards and company access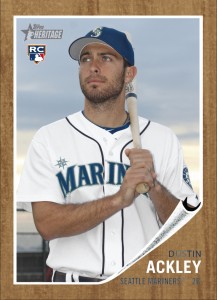 By Susan Lulgjuraj | Contributing Editor
One of the favorite parts of the show for collectors is generally the wrapper redemptions. You get to open a few packs of your favorite new product and get exclusive cards in return that can only be found at the National Sports Collectors Convention.
This year in Rosemont, collectors have been going around to the various card companies getting their fill of redemptions from Topps' rookie Heritage exclusives to Upper Deck's NSCC-only cards to Press Pass' autograph and memorabilia card giveaways.
"It's fun to try and get the autos," said Dick Zwirgzdas, a collector from Wisconsin who waited on a short line at Upper Deck to get his redemptions. "We like that they're exclusives and you can only get them in one place."
Zwirgzdas pulled four autographs out of last year's Upper Deck redemption packs. He wasn't as lucky this time around, but there are still more days left of the convention.
At the Topps booth, young and old brought by their five packs needed to get a Dee Gordon 2011 Heritage card on Thursday. Topps picked five rookies that were not in Heritage to give away exclusively at the National.
Last year, Topps had a hit with the Stephen Strasburg giveaways, and while the rush isn't the same it was last year, the company was happy with the reception.
"Considering it's only noon and we're more than halfway gone through the cards, I'd say that's a strong reception," said Topps' Clay Luraschi, Director of Sports Brands.
Each of the five days, Topps gave out a different player. It picked five of the top and most highly sought after rookies: Dustin Ackley, Dee Gordon, Mike Moustakas, Michael Pineda and Zach Britton. There are only 299 cards of each player and the giveaway will last until Topps runs out of the cards.
But the wrapper redemption process offers collectors a bit more than just an extra card or two. This is the collector's chance to talk to company representatives and give them their feedback.
The Press Pass booth at the National was filled with collectors getting their ticket to Pack Wars or a trivia contest the company planned on holding, but they also wanted to talk about cards.
"We get feedback from the collectors on what they like and don't like," Press Pass' Nick Mafigevich, director of product development said. "It's a positive for us because it also gets people to open our product who may not have before. We had a father and son come up to us earlier and said how they opened it last year for the first time and now for two days they have been opening Press Pass non-stop. It's worth it."
Susan Lulgjuraj is a contributing editor for Beckett Media. You can email Susan here. Follow her on Twitter here.