Leaf signs Ichiro to autograph deal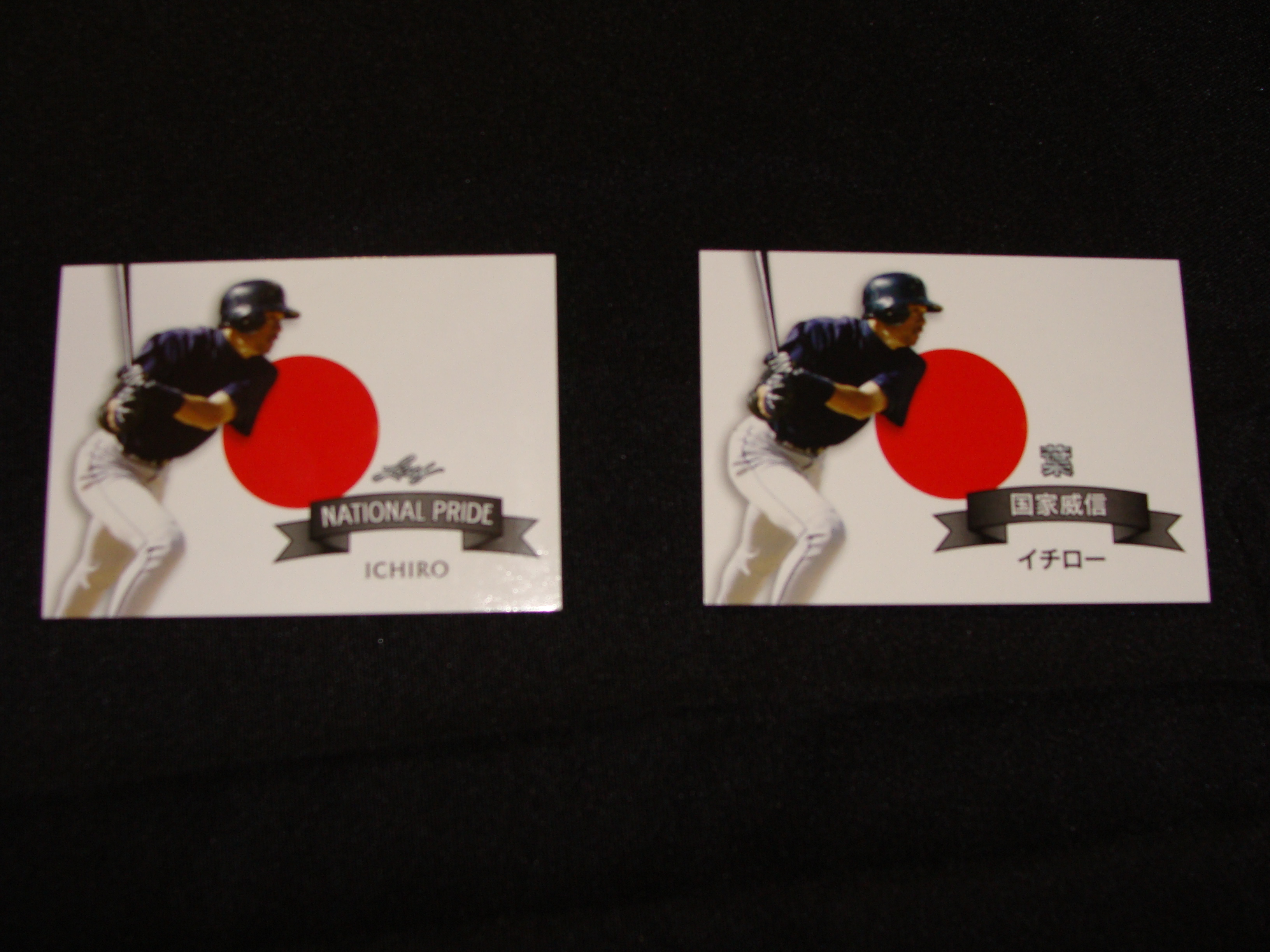 By Susan Lulgjuraj | Contributing Editor
An Ichiro autograph is not something collectors see often these days. The Seattle Mariners superstar hasn't signed for any card companies since 2006.
His auto has not been on a card since 2008 when Upper Deck had just five cards in one of its products.
Before that, 2006 Exquisite had 11 total Ichiro autos.
It's been six years since Ichiro's cards have appeared on the market in a high enough quantity that collectors could actually get them – until now.
Brian Gray president of Leaf Trading Cards has signed Ichiro to an autograph contract, he announced on Thursday at the National Sports Collectors Convention in Rosemont, Ill.
"He's the one guy every wants and no one can get," Gray said.
Gray said he paid an enormous amount of money to get Ichiro, but wouldn't reveal figures.
However, he did say "we had to blow him away" with the offer. Leaf signed Ichiro to a one-year deal and with options for more years.
Ichiro cards will first appear in Metal Draft Baseball, which is set to be released in September.
He will also appear in Leaf Signature Series – out in October – and Legends of Sports, a multiple sport product, which is scheduled to release in December.
"We've built a reputation of paying whatever it takes," Gray said. "In the past, collectors have been afraid about unlicensed product, but we're showing we'll do what it takes."
Susan Lulgjuraj is a contributing editor for Beckett Media. You can email Susan here. Follow her on Twitter here.