World Series TBT: Los Angeles Dodgers vs Houston Astros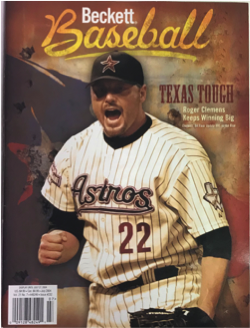 The Astros and Dodgers are already off to an incredible start in the World Series. Despite the home run explosion in the late innings last night, the teams have featured incredible starting pitching. Both franchises have had some aces in their past, as you can see in these old Beckett covers we dug up.
July 2004's Baseball Card Monthly features Houston Astros pitcher Roger Clemens. Clemens, who played parts of three seasons with Houston was an 11-time All Star, and won the Cy Young Award in the 2004 season while with the Astros. Clemens would finish his controversy-filled 22 season MLB career with the third most strikeouts in history with 4,672.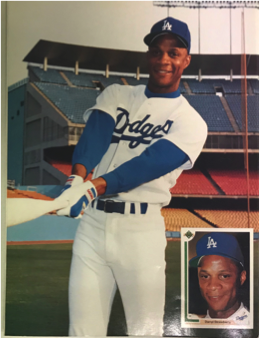 From a controversial Astro to a controversial (for different reasons) Dodger, Darryl Strawberry appears on the March 1991 Issue of Baseball Card Monthly. Most famous for his time with the Mets and Yankees, Strawberry spent three seasons with the Dodgers in between playing for the New York teams. He appeared in 9 All Star Games in his 17 year career in the MLB. A four-time World Series Champion he finished his career with exactly 1,000 RBIs.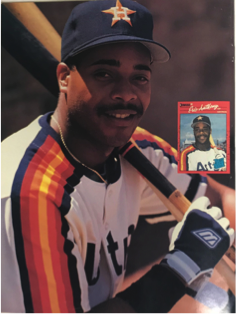 Drafted in 1986, outfielder Eric Anthony is featured on the back cover of the May 1990 Beckett Baseball Card Monthly. In the 1992 season he became a starter for the Astros, hitting 19 home runs and 80 RBIs. It would be his best season in the majors. He played five more seasons after that, never reaching those heights again, and finishing his career with the Dodgers in 1997.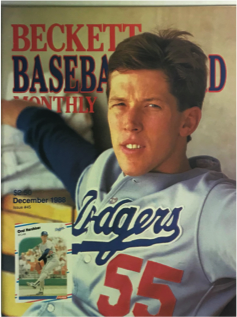 Orel Hershiser, a pitcher for the Dodgers for 11 seasons would have an impressive year in the Dodgers last World Series appearance in 1988. The "Bulldog" won the World Series, the NL Cy Young award, the World Series MVP, a Gold Glove and had the most wins the National League with 23. He threw 15 complete games and had a 59 inning scoreless streak, still a record today. It was one of the best years for a pitcher in Major League history and made Hershiser a Dodger legend.