Home Run Derby: Mike Stanton, Beardless Charlie Blackmon And Other Gems In The Vault
This year's Home Run Derby has the potential to be one of the most exciting ever. The Marlins' Giancarlo Stanton (26 HRs) and the Yankees' Aaron Judge (30 HRs) have everyone buzzing as these two titanic home run hitters are the clear favorites. But other candidates include Miguel Sano (21 HRs) of the Minnesota Twins and Mike Moustakas (25 HRs) of the Royals, will surely present a challenge.
Judge's fellow rookie sensation Cody Bellinger (25 HRs) of the Dodgers will see if his prolific in-game home run hitting will translate to the Derby, while Charlie Blackmon (20 HRs) of the Rockies will see if his Mile High power holds up in the humidity of South Beach. Gary Sanchez (13 HRs) is tied for 79th in baseball in home runs, but that can be chalked up to his injuries earlier this season. He should still pose a serious threat.
Perhaps the most unknown participant is Stanton's teammate Justin Bour (20 HRs). Bour is the second oldest player in the Derby at 29 and is having a breakout year with a .289 average in addition to all of his dingers.
Once again, I scoured our library to find some cards of each of these players. There were some interesting finds in there. Most of these guys were high draft picks and tipped to be stars at early ages, so their cards were much easier to locate. But some cards took some digging to find.
Mike?
It's sometimes hard to remember that when Giancarlo Stanton got his start in the majors, he was known as Mike Stanton. Giancarlo is such a cool name. It's no wonder he switched to it. But it does make finding old cards that say Mike Stanton more fun, like this 2010 Bowman Chrome.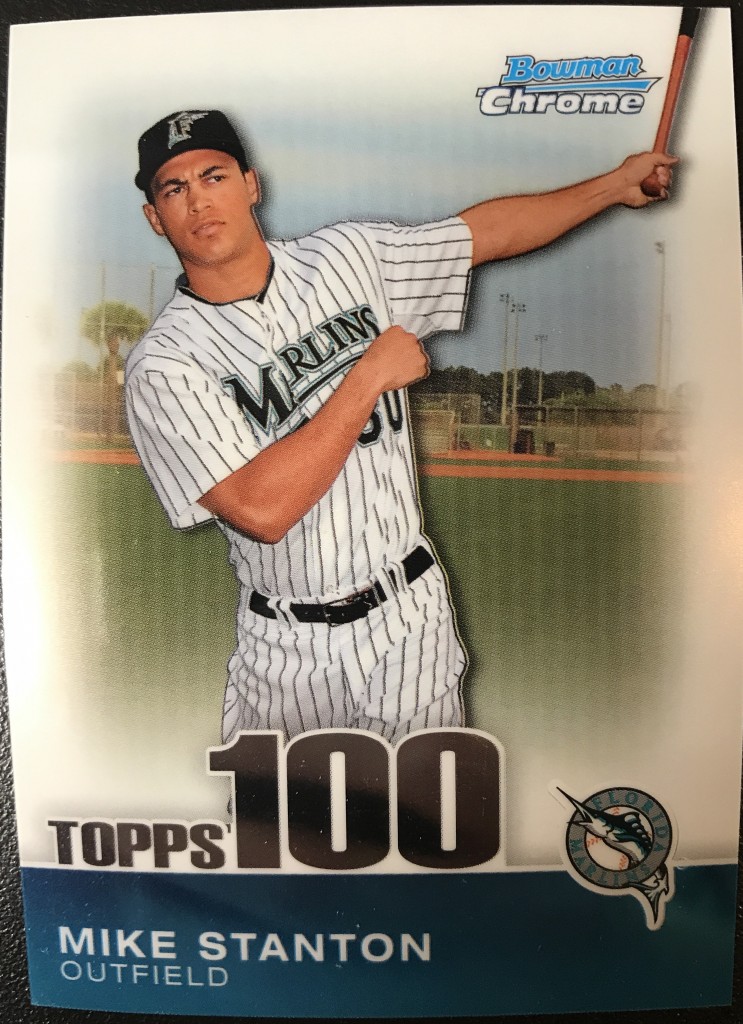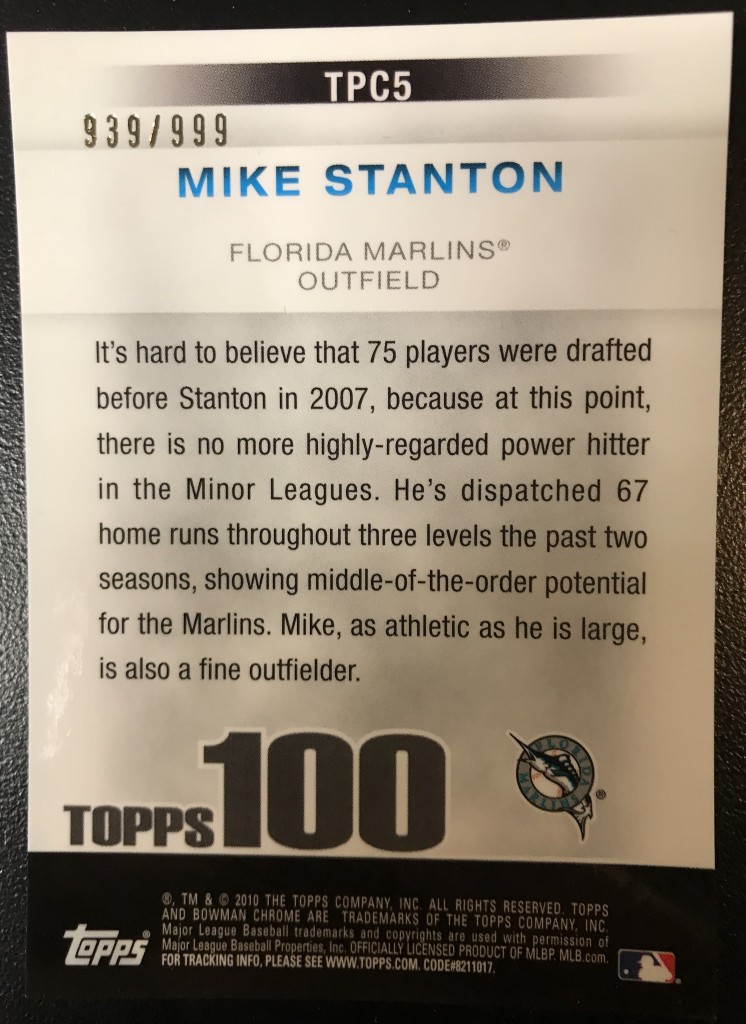 Mooooooossseeee
The other Mike in this Derby still goes by his original moniker. Mike Moustakas recently won the AL Final Vote to make the All-Star team, so his appearance in the Derby won't be his only contribution to All-Star Week. This 2012 Topps Allen & Ginter's was my favorite of his cards in our collection.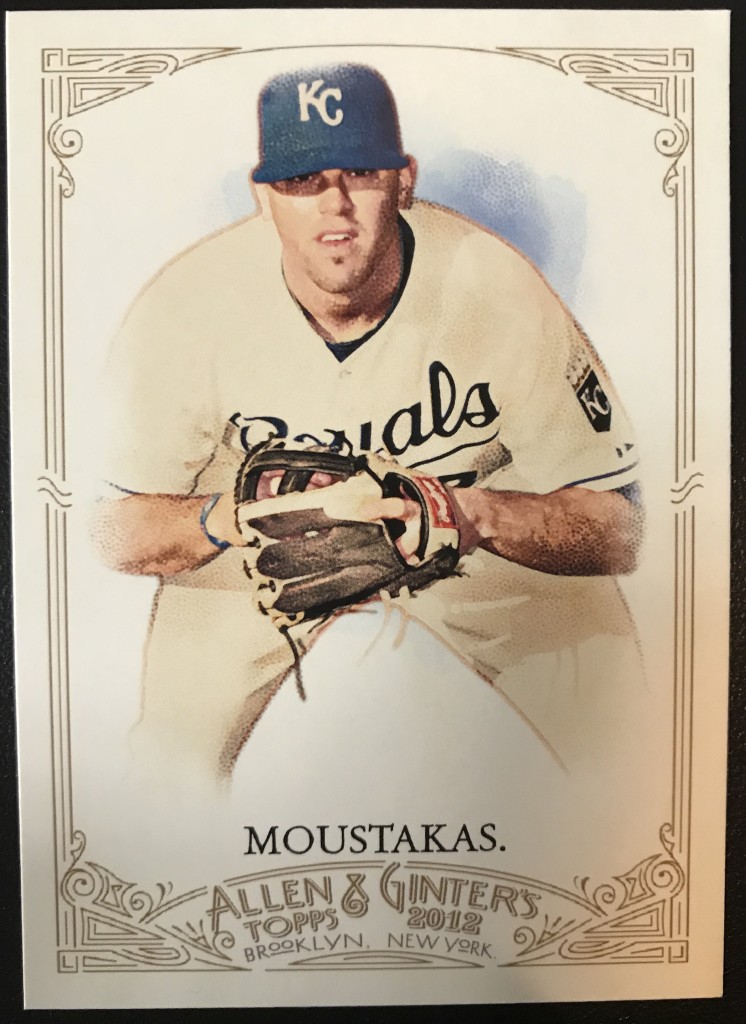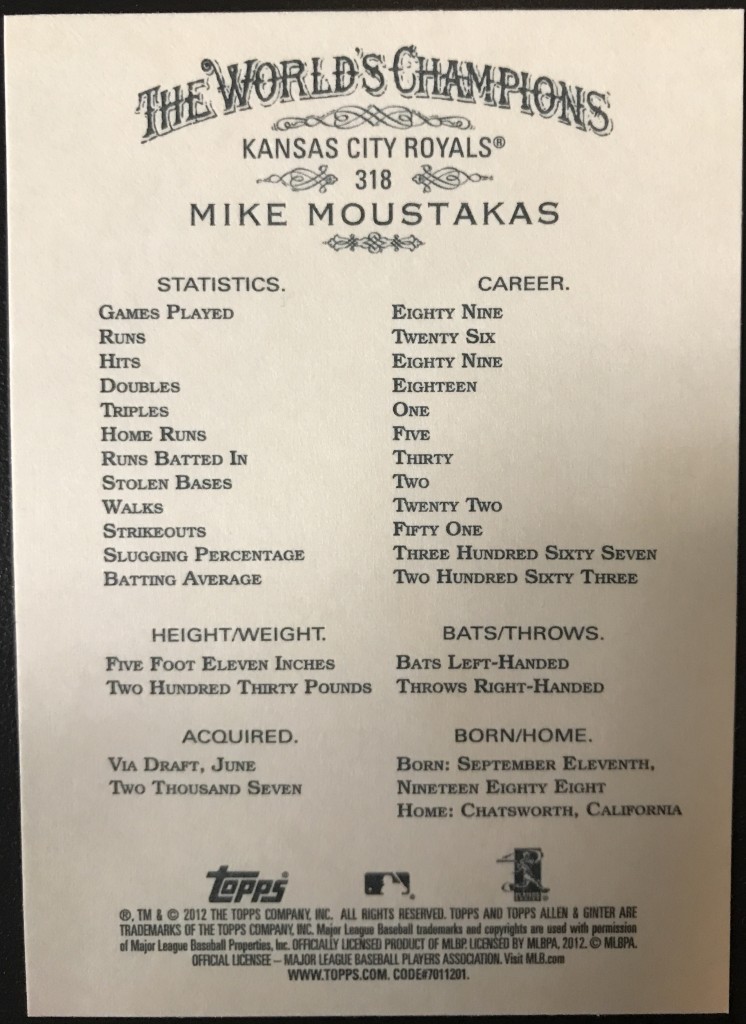 Clean-Shaven Charlie
One of the most fun parts about Rookie Cards is looking at how much a certain player has changed. In the case of Charlie Blackmon, the difference is striking. Now known for his big black beard and shaggy hair, Blackmon was clean-shaven except for a light soul patch (I think) in this 2011 Bowman Draft RC.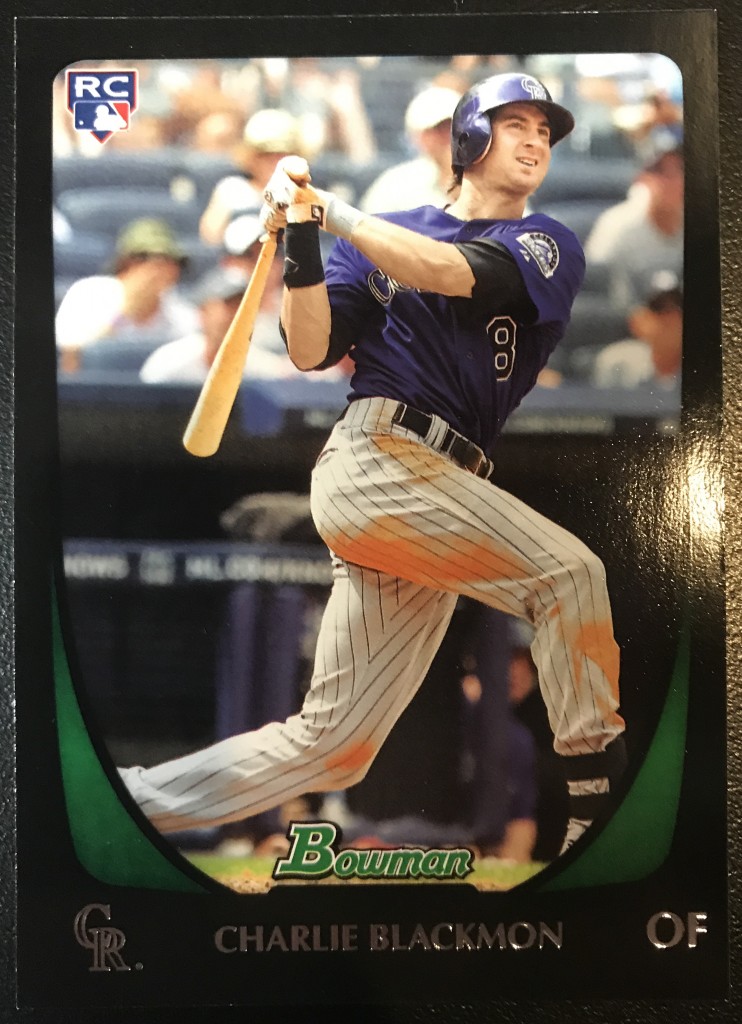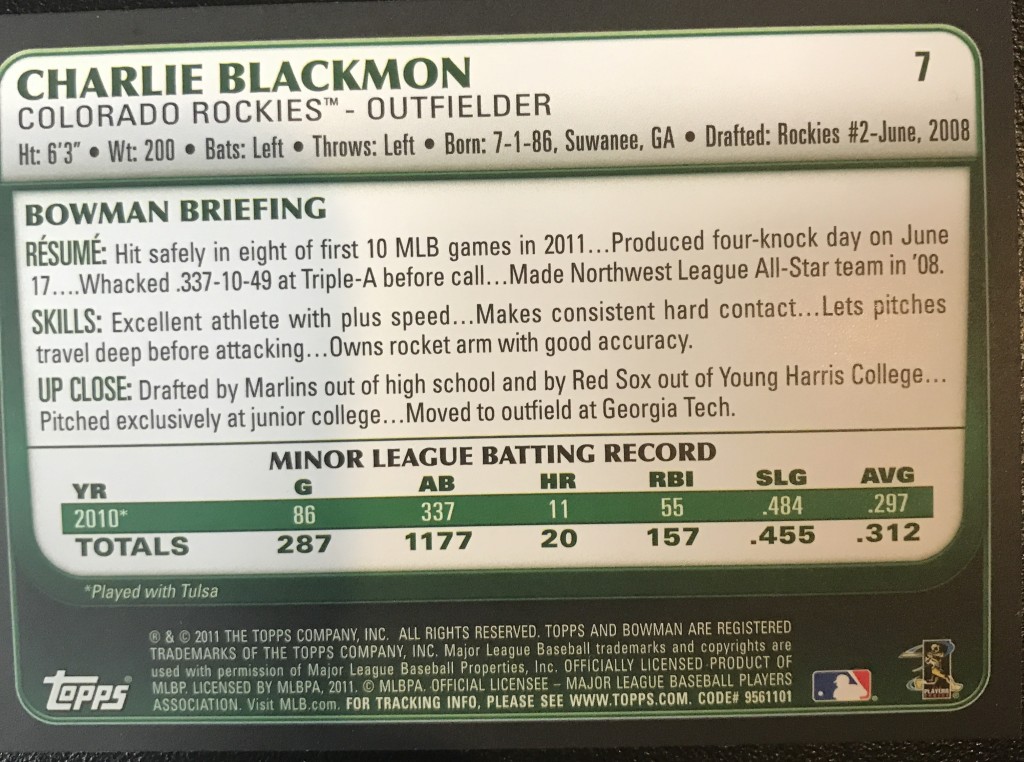 Sano, Dontcha Know?
Full disclosure, Miguel Sano is one of my favorite players in the MLB. I have no partiality to the Minnesota Twins at all, but I love watching Sano play. He's a surprisingly great fielder for a man his size, and, unsurprisingly for a man his size, he hits mammoth home runs. And, oh yeah, he's carrying my fantasy team. Ever since I watched his destruction of my favorite team, the Texas Rangers, in August 2015 I've had my eye on this guy. His 2016 Bowman Platinum RC even makes note of his two-HR game against the Rangers.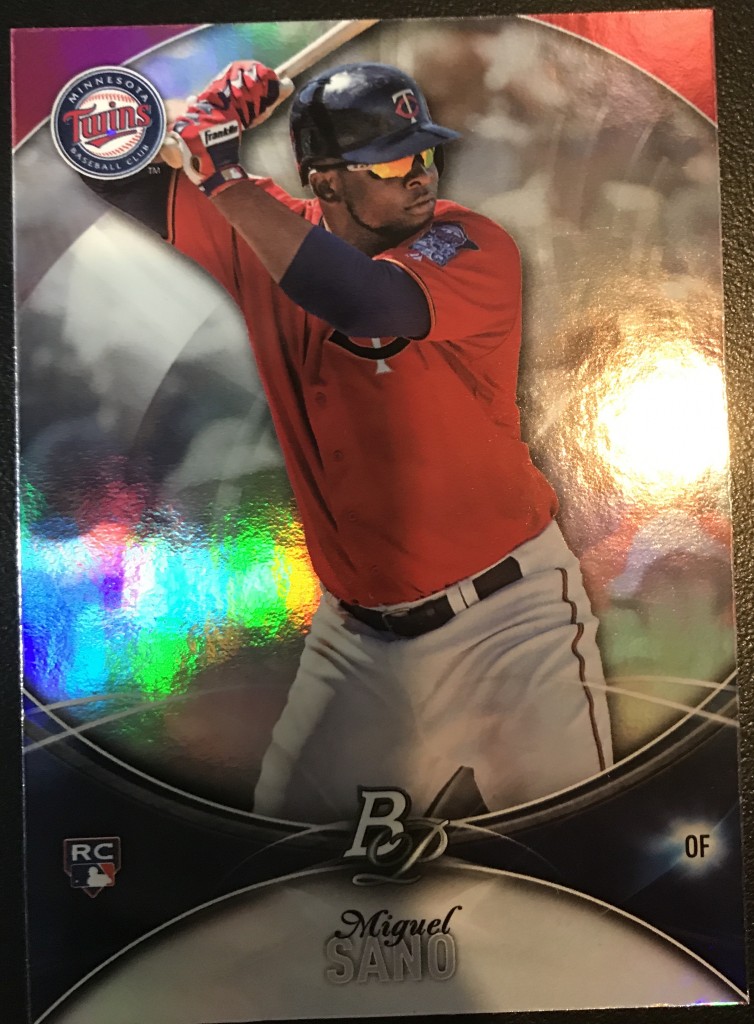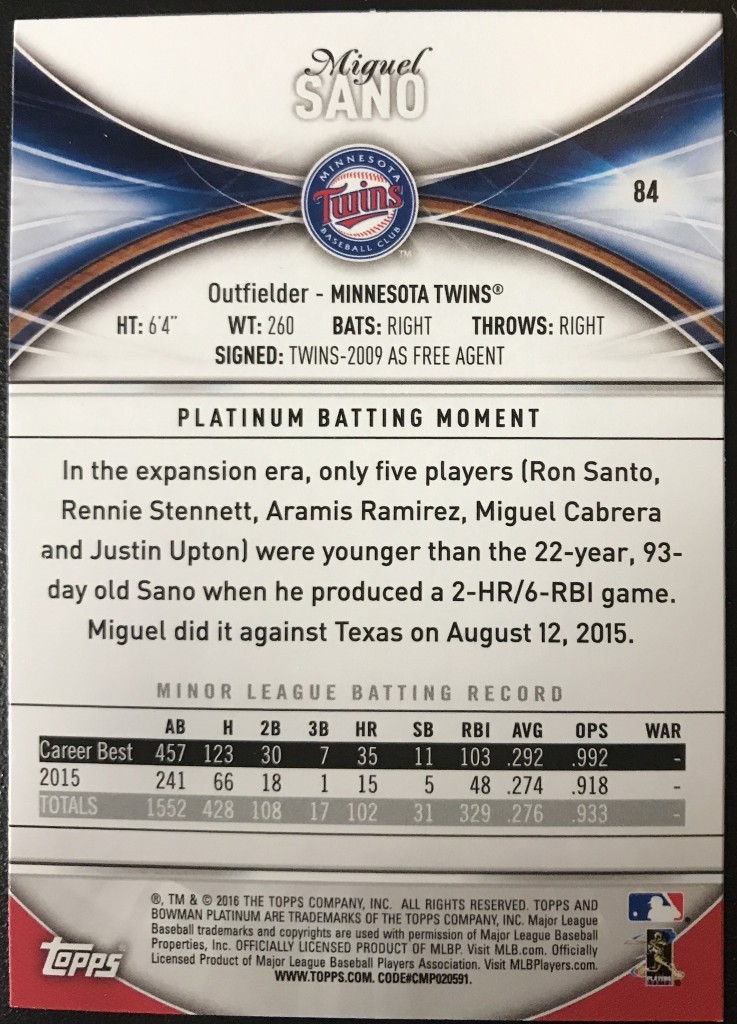 Bellinger Blasts
If Aaron Judge didn't exist, there's no telling how much we would be talking about Cody Bellinger. The 21-year-old is four years younger than Judge, and has 25 home runs and 58 RBI in his rookie season. Bellinger only has one rookie card, so the one I found in our collection is a 2016 Bowman Platinum Prospects insert.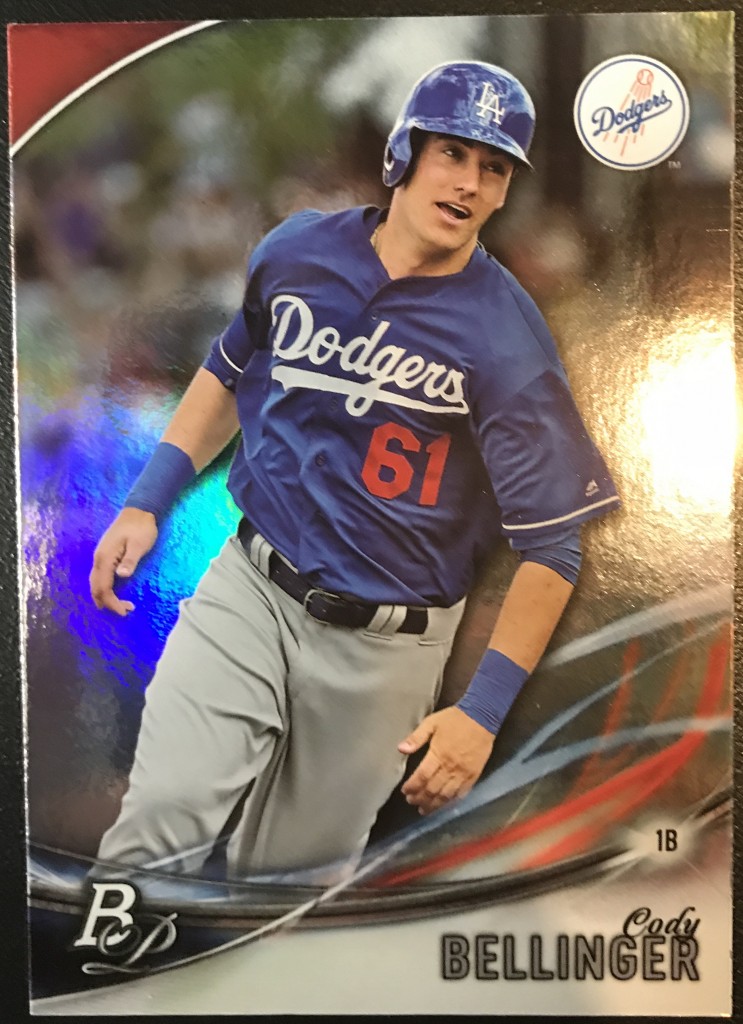 NOT A JUDGE ROOKIE, BUT STILL COOL
Hey, anybody ever heard of this Judge guy? I hear he's decent. And his cards might be kind of popular these days. So, before you come knocking down the doors of Beckett looking for his red hot Rookie Card, all I could find in my searching was this Bowman's Best 2016 Game insert.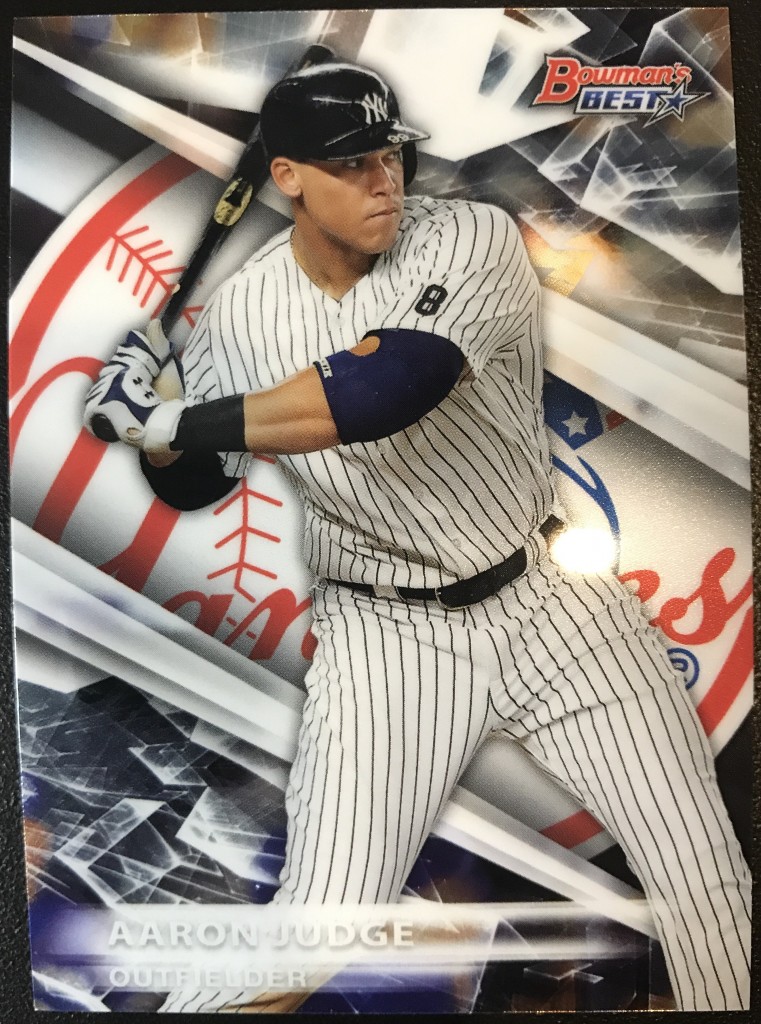 Boured
I did not plan on spending a majority of my time searching through thousands of cards for a Justin Bour 2016 Topps Allen & Ginter's but there I was desperately trying to find something with Bour on it. Bour, along with Sano and Stanton, is leading my fantasy team to a solid .500 record this season so I won't hold a grudge against him for having a hard-to-find baseball card. I'm sure he'll be relieved to find that out.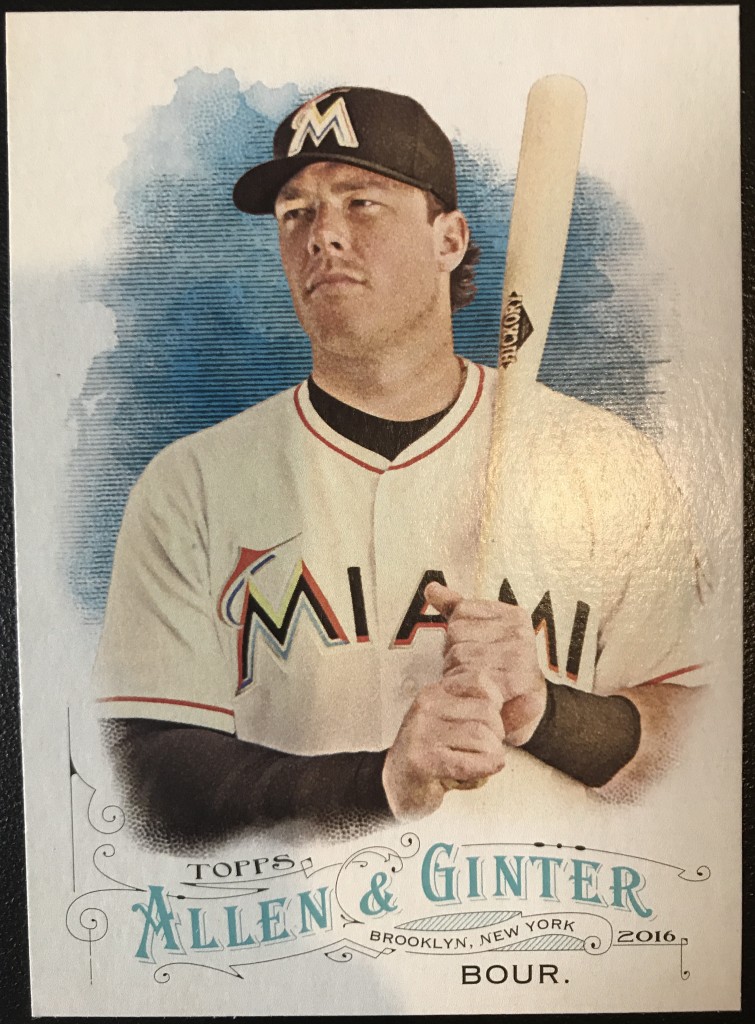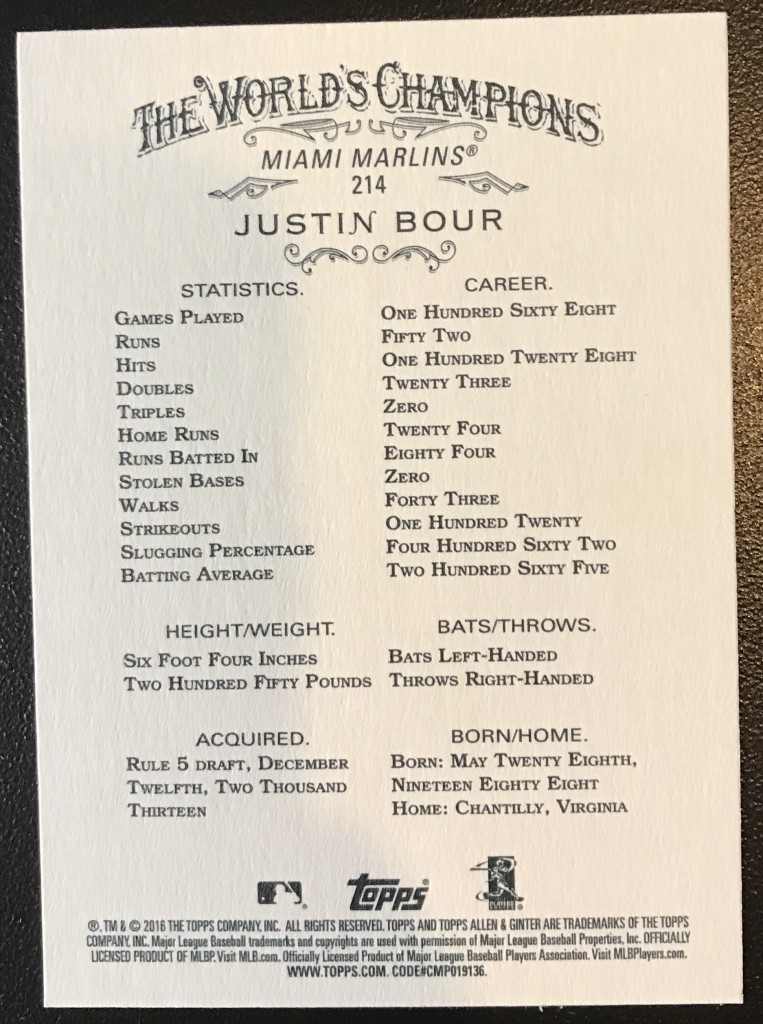 Should This Guy Even Be In It?
And, last but not least (except in 2017 HR total) is Yankees catcher Gary Sanchez. The scorching start to his MLB career last August and September had him tipped as the future slugger Yankees fans would adore. And then came Judge this season and Sanchez has fallen a little bit in popularity. Which is a shame since he's got a great future ahead of him. This 2016 Bowman Platinum RC must have been made before he hit 20 home runs in his first 53 Major League games since the "Platinum Batting Moment" is about him drawing two walks and hitting a home run in a minor league game.