What will 2015 bring? Hobby Predictions: Part I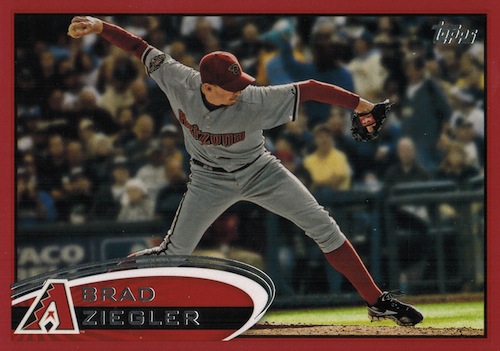 Compiled by Chris Olds | Beckett Baseball Editor
What will the hobby hold for 2015? We've asked a few industry insiders and other notable collectors. Here's what they have boldly predicted to see in the coming year.
REED KASAOKA — Baseball Card Exchange Director of Acquisitions
"Despite the few black eyes the industry has faced recently — highly publicized stories about failing auction houses, fake autos, lawsuits — I predict new or returning collectors entering the hobby will continue to grow, with no end to the growth in sight. Not only are the kids from the 1980s starting to buy back products from their youth, but the Baby Boomers are selling off their collections to fuel this demand, with fresh inventory that's been locked up in collections for the last 30 to 40 years. We can't keep up with all the requests from collectors all around the country looking to sell their collection and when we do turn around our purchases and offer items out for resale, they sell like crazy. We truly cannot satisfy the demand for the products we specialize in."
—
BRAD ZIEGLER — Arizona Diamondbacks pitcher and collector
"I see more of the same from the hobby. There hasn't been anything truly groundbreaking in several years. There are too many sets — the market is watered down. I wish they'd have less releases but put more attention into quality … oh, and filling redemptions!"
—
CHRIS VACCARO — Topps' Editor in Chief/Head of Application Operations
"Digital, digital and more digital. Topps will continue to fine-tune its apps game and improve its digital content and strategy in Topps BUNT, HUDDLE and KICK."

—
CHRIS FEHN — Slipknot percussionist and collector
"I think that the card business is going to go up in the future. The cards are becoming much more pieces of art than ever before."
—
ADAM MARTIN — Dave & Adam's Card World CEO
"I think that 2015 will be the 'wait-and-see' year. Consumers, wholesalers and retailers will be very conservative about what products they pre-buy and wait to see what a product offers before they spend."
—
CHRIS IVY — Heritage Auctions Director of Sports Collectibles
"I believe that in 2015 we will see a continuation of the bullish market for rare and unique sports collectibles, with the current pricing trajectory trend which is slow and steady at the middle to fast and steep toward the top."
—
Look for more 2015 predictions here in the coming days.
—
Chris Olds is the editor of Beckett Baseball and Beckett Sports Card Monthly magazines. Have a comment, question or idea? Send an email to him at colds@beckett.com. Follow him on Twitter by clicking here.