Underrated Baseball Rookie Cards of the 2000s – One-Sheet Collections
For many, nostalgia remains the driving force behind baseball card collecting, and that's how we arrived at the idea of One-Sheet Collections.
It's a simple concept with infinite possibilities.
Take a single nine-pocket sheet and a reasonable $100 budget, and build a nine-card collection with a unifying theme.
The focus this time was on some of the most undervalued Rookie Cards of the 2000s, by which we mean the decade stretching from 2000-2009.
While Albert Pujols, Ichiro Suzuki and Clayton Kershaw have some of the decade's most valuable rookies, these nine cards are great additions to any collection and can be had for less than $100 combined based on current Beckett high book values.
Enjoy!
2000 Fleer Tradition Update #43 Johan Santana RC ($5)
Santana began his MLB career in the Twins bullpen before emerging as one of baseball's best starters during a brief peak. He won AL Cy Young in 2004 and 2006 and took home three ERA titles and three strikeouts titles while posting a 2.82 ERA in 1,146.2 innings during the five-year stretch from 2004 through 2008.
He has seven different Rookie Cards, and even the Bowman's Best, Finest and Fleer Mystique rookies with a print run of 3,000 have a book value of $20 or less. His first Topps flagship card did not come until 2003.
Buy on: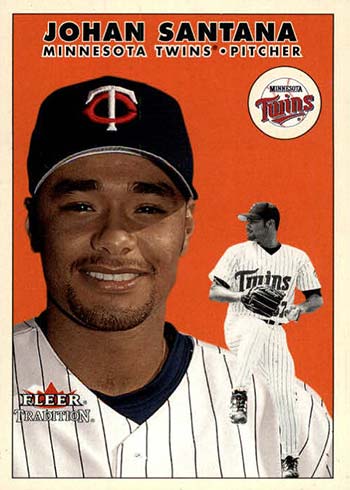 2000 Topps Traded #T88 Adam Wainwright RC ($3)
A fan-favorite throughout his time with the Cardinals and one of the most accomplished active pitchers in the sport, Wainwright is still going strong in his age-40 season. He will likely fall short of Hall of Fame enshrinement, but he is undoubtedly one of the best pitchers of his generation and his rookies are a must-own for any St. Louis fan.
His only Rookie Cards are in the 2000 Bowman Draft and 2000 Topps Traded sets with corresponding Chrome versions. The Topps Traded Chrome carries a $25 book value, but the other three are all less than $10.
Buy on: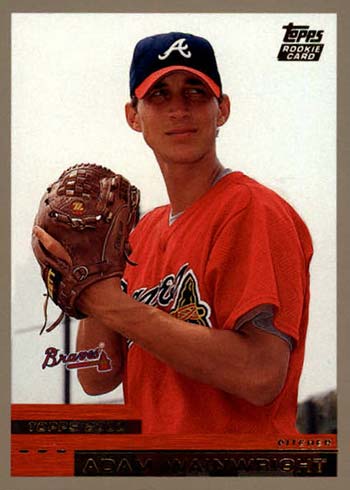 2001 Upper Deck Victory #564 Ichiro Suzuki RC ($8)
One of the faces of baseball during the 2000s and a no-doubt future Hall of Famer, Ichiro didn't make the move stateside until his age-27 season. Yet he still racked up 3,089 hits over the course of a 19-year career. He was a 10-time All-Star, 10-time Gold Glove winner and he won AL MVP honors in his rookie season.
The top end of the Ichiro Rookie Card market features some of the most valuable cards of the 2000s, but there is a wide range of price points. His 2001 Upper Deck Victory rookie is among the cheapest of the bunch, but it's a great looking card and a steal for under $10.
Buy on: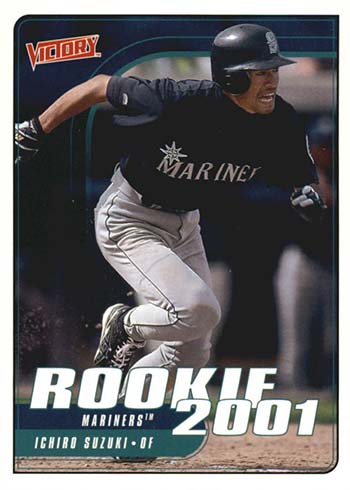 2002 Topps #622 Joe Mauer RC ($12)
Is Joe Mauer ticketed for Cooperstown? He's the only catcher in MLB history to ever win three batting titles, he won AL MVP in 2009, and his 55.2 WAR ranks 10th all-time among players with at least 500 games played at catcher.
If he does get the Hall of Fame call, his Topps flagship rookie figures to see a nice bump in value. For now, it's among the more cost-effective of his 12 different Rookie Cards.
Buy on: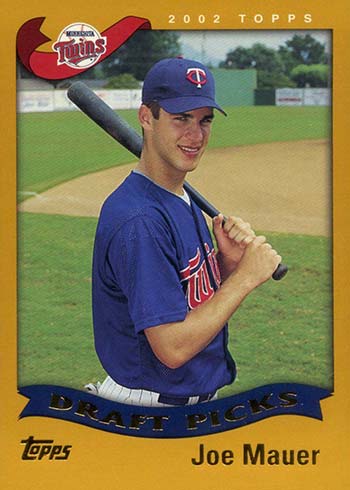 2004 Topps Traded #T144 Felix Hernandez RC ($8)
One of the greatest pitchers of his generation, King Felix made at least 30 starts and pitched at least 180 innings every year from 2006 through 2015. During that span, he was a six-time All-Star, won two ERA titles, and took home 2010 AL Cy Young honors.
His base Rookie Cards can all be found in the $8-15 range, and even his 2004 Bowman Chrome ($60) and 2004 Bowman's Best ($40) autograph rookies are extremely affordable.
Buy on: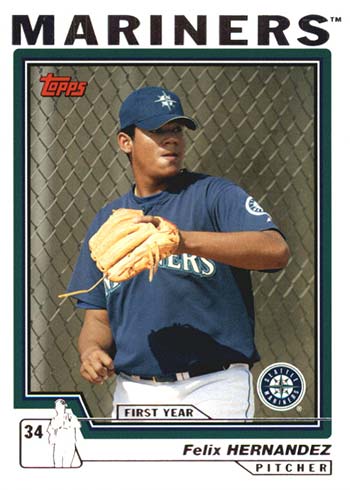 2005 Topps Update #329 Andrew McCutchen RC ($12)
The best player to come out of the Pittsburgh Pirates farm system since Barry Bonds, McCutchen was a dynamic power-speed threat at the peak of his career. He helped the Pirates snap a 20-year postseason drought when he won NL MVP in 2013, and his 40.4 WAR ranks 14th all-time in the long history of the Pirates franchise.
He has six different Rookie Cards, and none of the four non-autos have a book value above $12. Even his 2005 Topps Chrome Update autograph doesn't break the bank with an $80 price tag.
Buy on: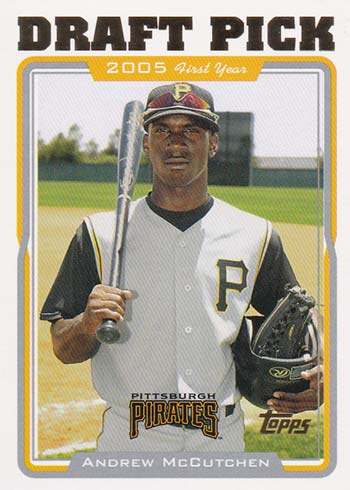 2006 Topps Update #UH149 Jon Lester RC ($4)
Lester called it a career following the 2021 season with exactly 200 wins, posting a 3.66 ERA and 2,488 strikeouts in 2,740 innings over the course of his 16-year career. He also had a 2.51 ERA in 154 postseason innings and four World Series wins as one of the best playoff pitchers of his generation.
Considering the pivotal role he played on World Series champions for two of the biggest market teams in the sport in the Red Sox and Cubs, it's a bit surprising that his Rookie Cards are not worth more.
Buy on: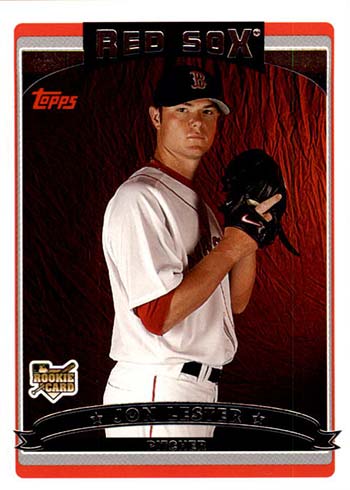 2008 Bowman Draft #BDP26 Clayton Kershaw RC ($25)
Kershaw will go down as one of the best pitchers in MLB history when all is said and done. His 155 ERA+ is the best ever among hurlers with at least 2,000 innings pitched, and he has five ERA titles, three Cy Young awards and an NL MVP on his resume.
His 2008 Topps Update rookie ($200) is one of the most valuable base cards of the decade, making his Bowman Draft rookie an absolute steal by comparison at just $25. The Chrome version is also a good value at $60.
Buy on: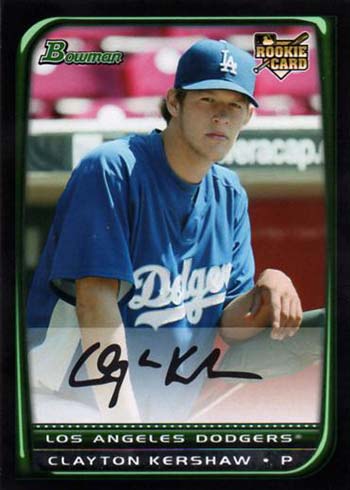 2008 Stadium Club #140 Max Scherzer RC ($15)
Scherzer is one of five pitchers to win a Cy Young award in both leagues, joining Gaylord Perry, Randy Johnson, Pedro Martinez and Roger Clemens. He has taken home the hardware a total of three times while finishing in the top five in balloting five other times. The 37-year-old is still pitching at an elite level in his first season with the Mets.
While his 2008 Topps Update rookie carries a triple-digit price tag, the rest of his Rookie Card options are extremely affordable. The borderless Stadium Club is my favorite of the bunch, but there are several options in the $10-15 range.
Buy on: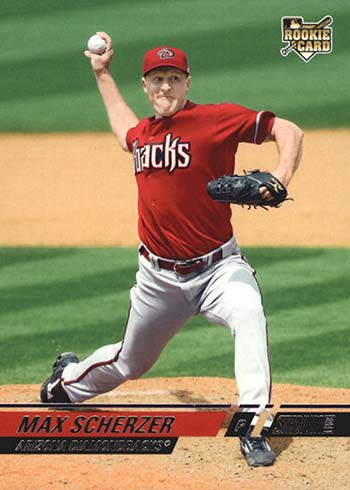 Total: $92