Topps Project22 UEFA Checklist and Details
Topps Project22 is another ongoing art-based release in the vein of Project 2020, Project70 and Project100. Instead of sticking with baseball, here it's UEFA Champions League soccer.
Like Topps' other "Projects", artists are set loose. But there doesn't appear to be any obvious boundaries this time. Cards are not based on past card designs giving even more freedom for creators to do as they please and evoke their own personal styles.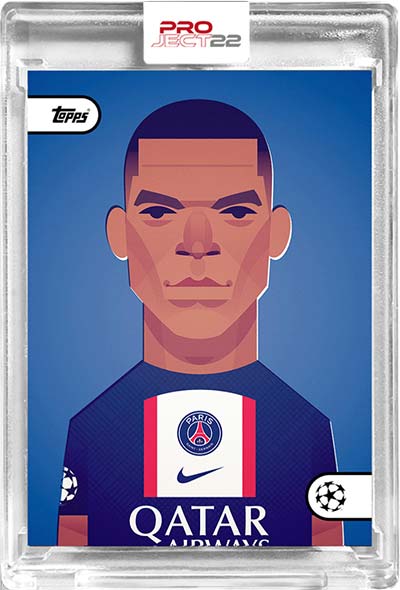 Over the course of the set, male and female UEFA stars will be featured. It's not just current players, either. Greats from the past will also be on the checklist.
The release schedule is also a lot slower than Project 2020 and Project70. Instead of multiple daily drops, each week has five cards that are available for a full seven days.
Select orders will also receive additional parallels. Standard colors include Pink (/22), Purple (/10) and Gold (1/1). Artist Proofs come signed by the artist. According to Topps, parallels will be sent separately and Artist Proofs will likely take longer to take transit time for them to gather signatures into account.
Individual Topps Project22 cards are available on the Topps UK site for £12.00 or £50.00 for all five of a week's cards. This is a print-to-order release.
Topps Project22 Checklist
Checklist
Topps Project22 Checklist
More cards and print runs will be added as they're announced. If you're looking for a specific card, click on the links to see what's currently available on eBay.
Images of all cards are in the Artist Gallery section.
Parallels:
Artist Proofs – (signed by artists)
Pink – /22
Purple – /10
Gold – 1/1
1 Erling Haaland by Matt Taylor – 3,971
2 Gavi by Dan Leydon – 3,960
3 Jude Bellingham by Che Heijnen – 3,560
4 Lionel Messi by Tyson Beck – 5,173
5 Cristiano Ronaldo by Mike Perry – 5,985
6 Dušan Vlahović by Marco Melgrati – 1,225
7 Harry Kane by 17th & Oak – 1,377
8 Antony by Dai Tamura – 1,341
9 Youssoufa Moukoko by Whip – 1,405
10 Neymar Jr. by Neil Stevens – 1,211
11 Cristiano Ronaldo by Bo Feng-Lin
12 Fran Kirby by Matt Taylor
13 Jamal Musiala by John Guydo
14 Eduardo Camavinga by Rafal Rola
15 Kylian Mbappe by Stan Chow
16 Jack Grealish by Ivan Beslic
17 Andrea Pirlo by Che Heijnen
18 Darwin Nunez by Dai Tamura
19 Kyogo Furuhashi by Vincent Aseo
20 Ansu Fati by Orlando Arocena
26 Robert Lewandowski by Marco Melgrati
27 Christian Pulisic by AchesDub
28 Paolo Maldini by Rafal Rola
29 Noni Madueke by Neil Stevens
30 Neymar Jr. by Whip
31 Andrés Iniesta by Mike Perry
32 Son Heung-min by Bo Feng-Lin
33 Luis Diaz by Matt Taylor
34 Luka Modrić by Stan Chow
35 Jude Bellingham by 17th & Oak
36 Alexia Putellas by Doaly
37 Erling Haaland by Vincent Aseo
38 Steven Gerrard by John Guydo
39 Federico Chiesa by Timba Smits
40 Ryan Gravenberch by Rafal Rola
Artist Gallery
Topps Project 22 Artists Gallery
Here's where you'll find the Topps Project22 checklist broken down by artists. This list is sorted alphabetically by name.
17th & Oak
7 Harry Kane
35 Jude Bellingham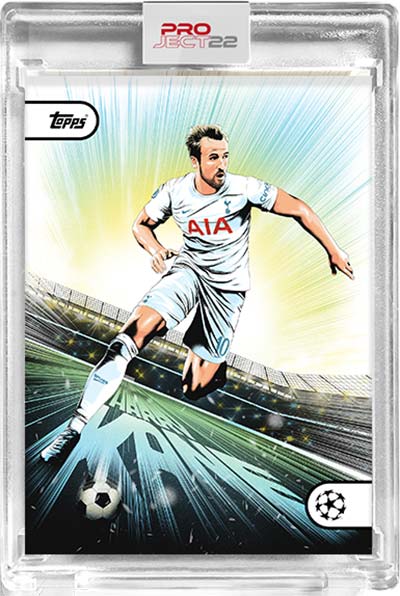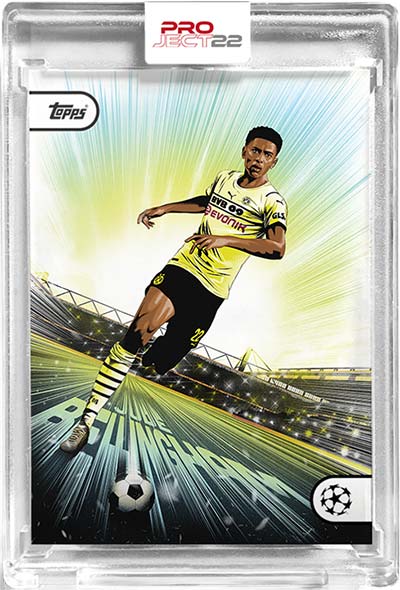 AchesDub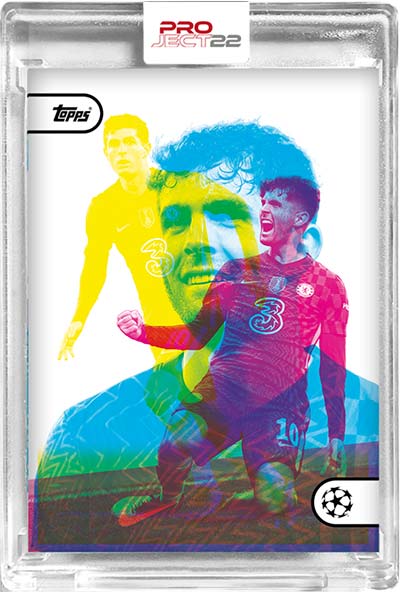 Orlando Arocena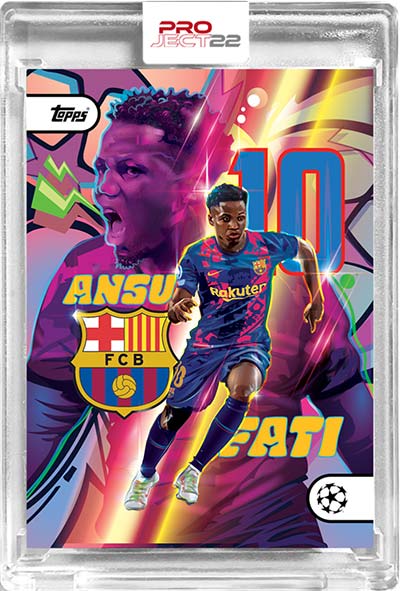 Vincent Aseo
19 Kyogo Furuhashi
37 Erling Haaland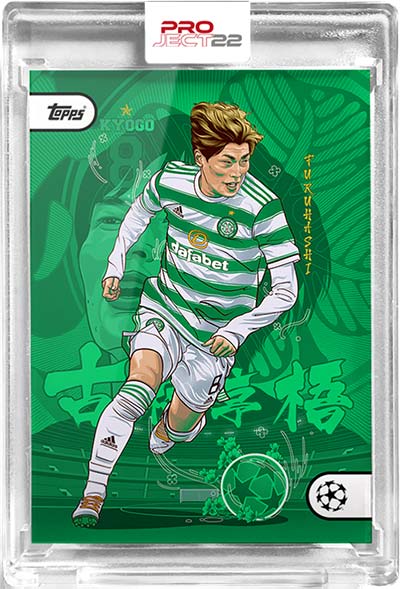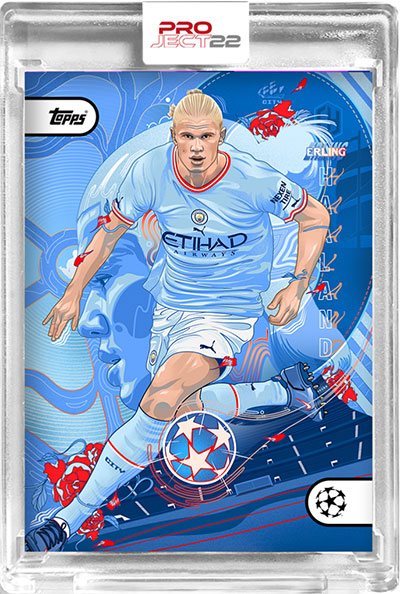 Tyson Beck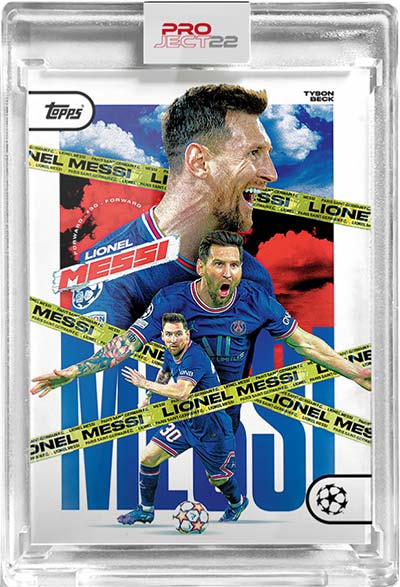 Ivan Beslic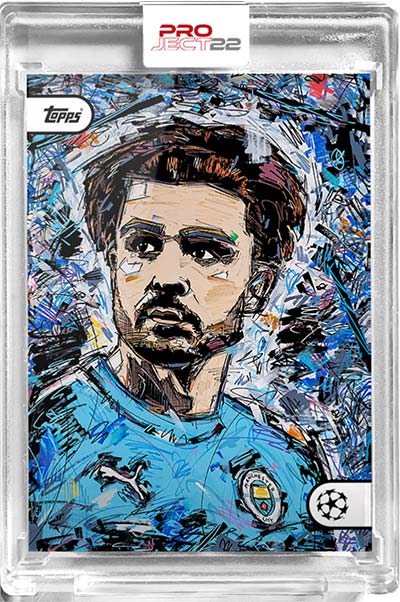 Stan Chow
15 Kylian Mbappe
34 Luka Modrić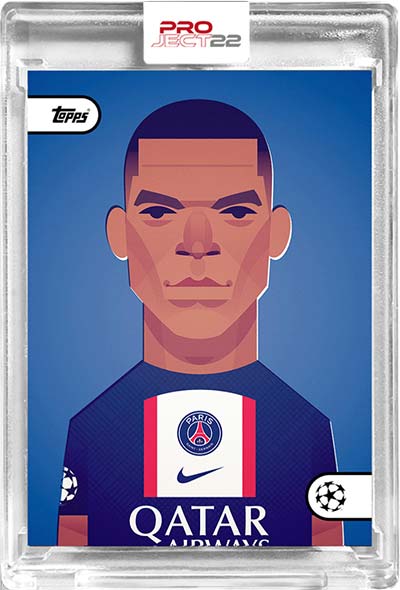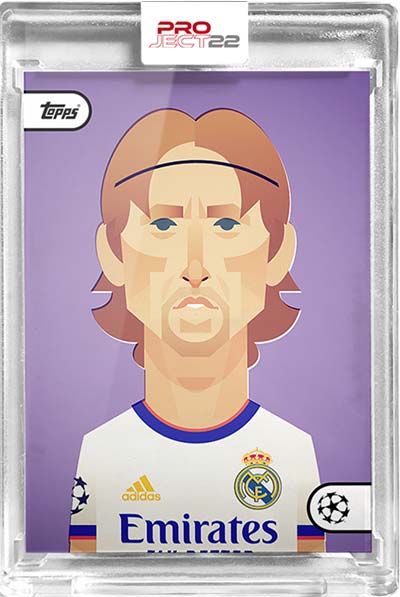 Doaly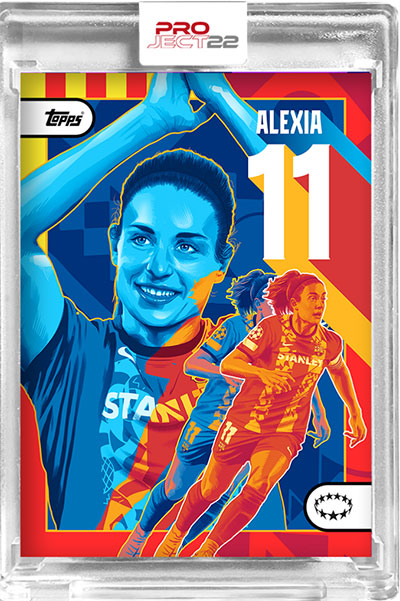 Bo Feng-Lin
11 Cristiano Ronaldo
32 Son Heung-min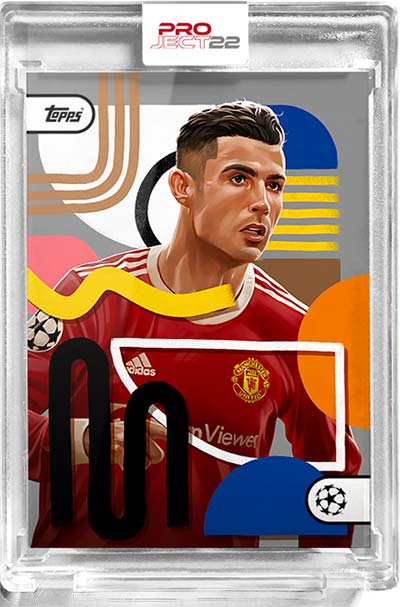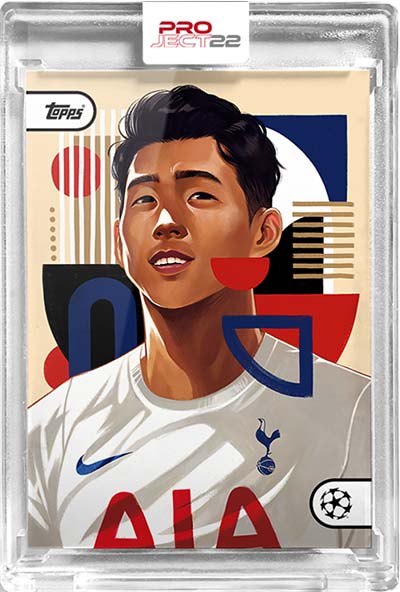 John Guydo
13 Jamal Musiala
38 Steven Gerrard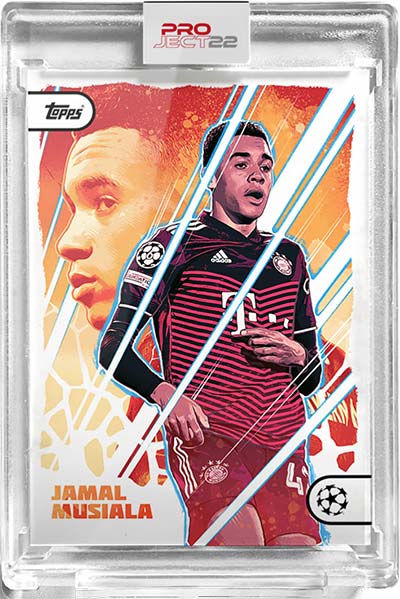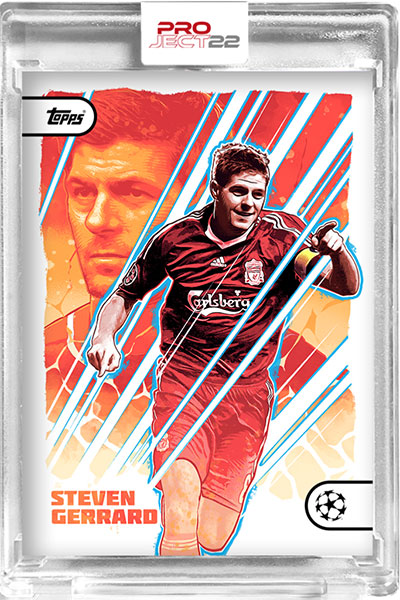 Che Heijnen
3 Jude Bellingham
17 Andrea Pirlo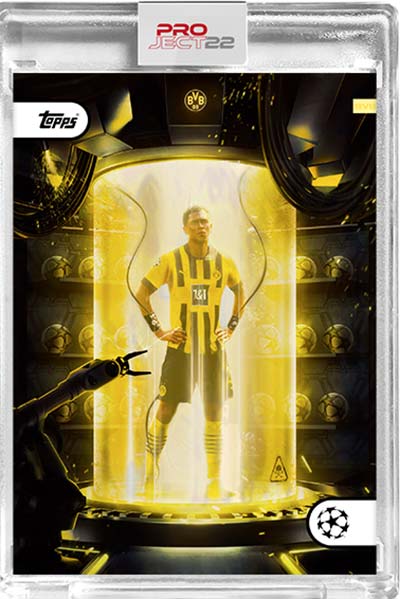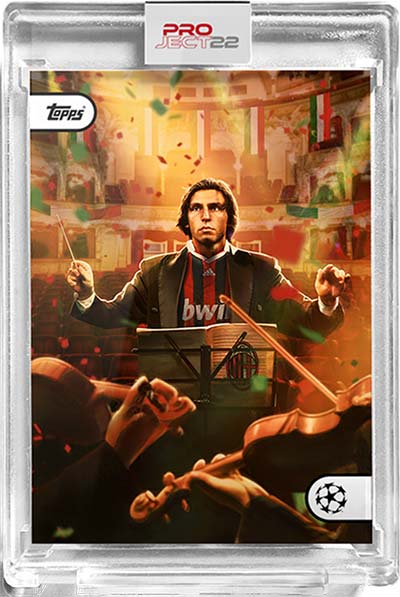 Dan Leydon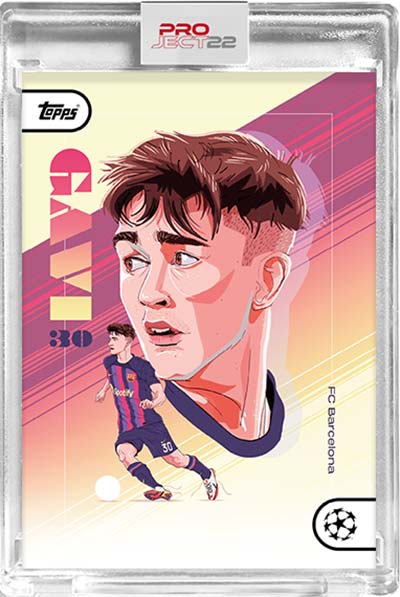 Marco Melgrati
6 Dušan Vlahović
26 Robert Lewandowski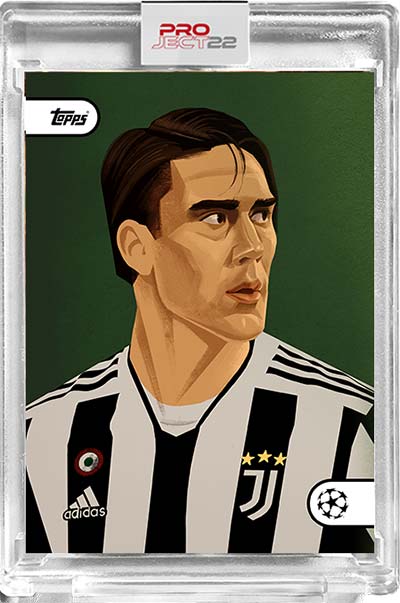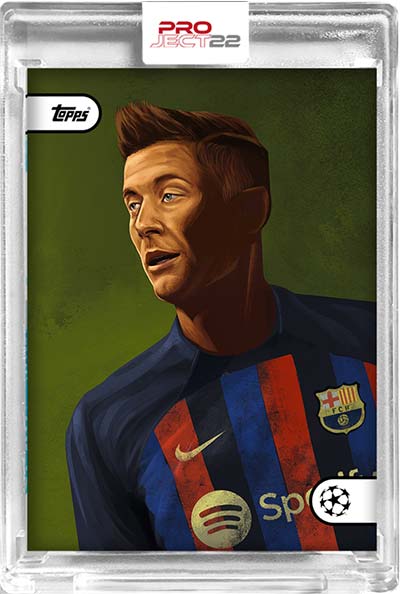 Mike Perry
5 Cristiano Ronaldo
31 Andrés Iniesta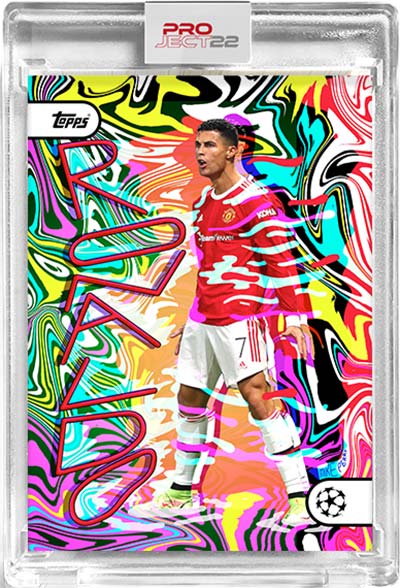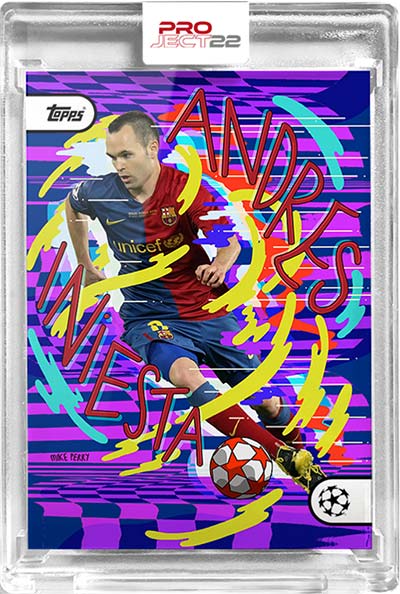 Rafal Rola
14 Eduardo Camavinga
28 Paolo Maldini
40 Ryan Gravenberch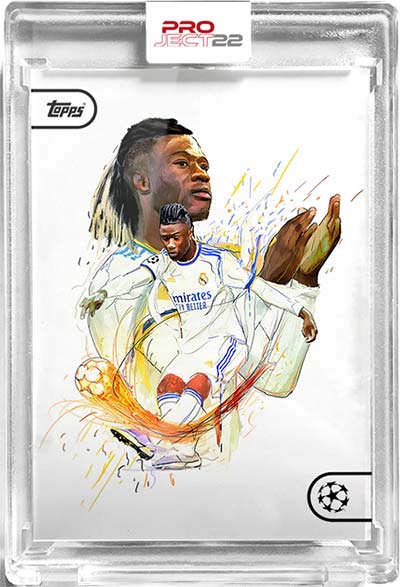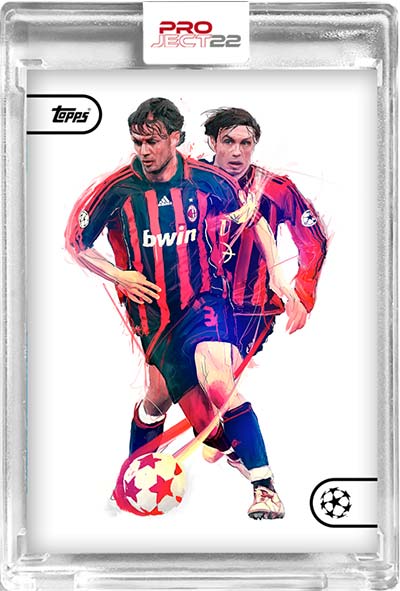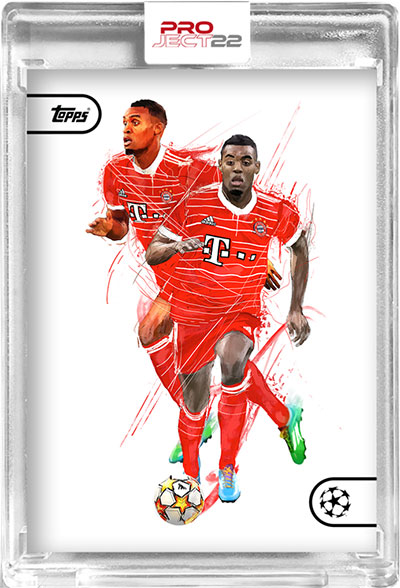 Timba Smits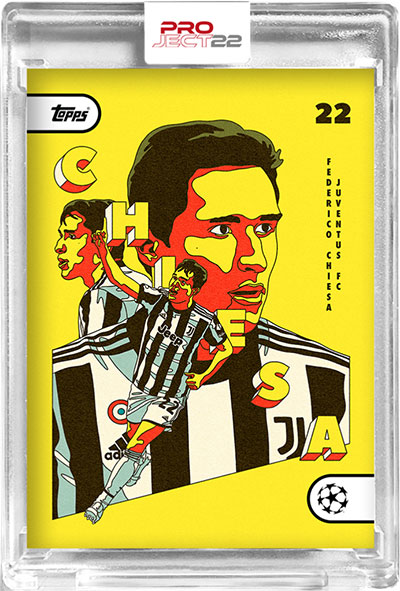 Neil Stevens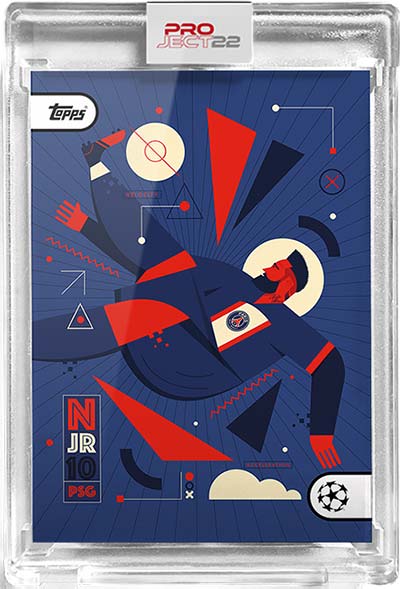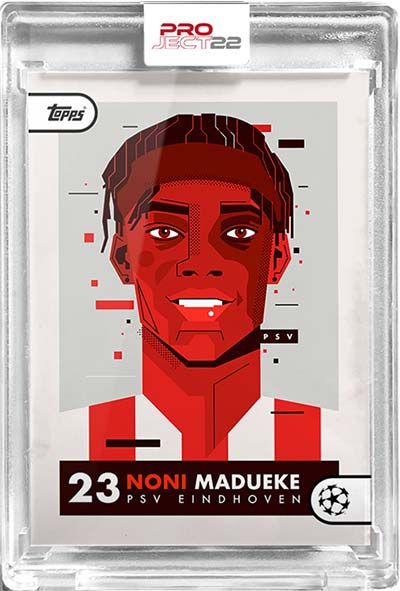 Dai Tamura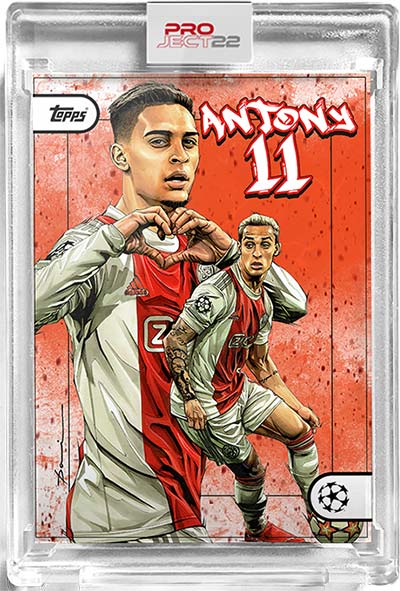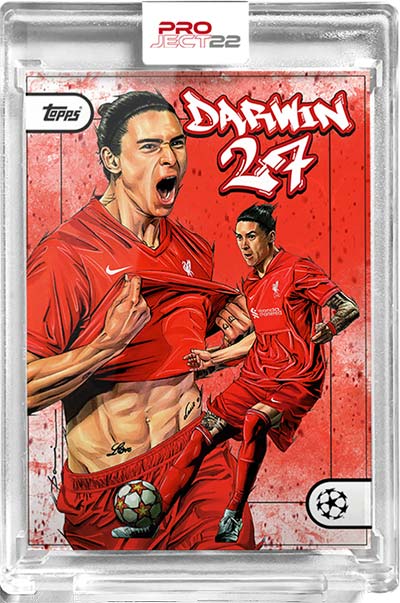 Matt Taylor
1 Erling Haaland
12 Fran Kirby
33 Luis Diaz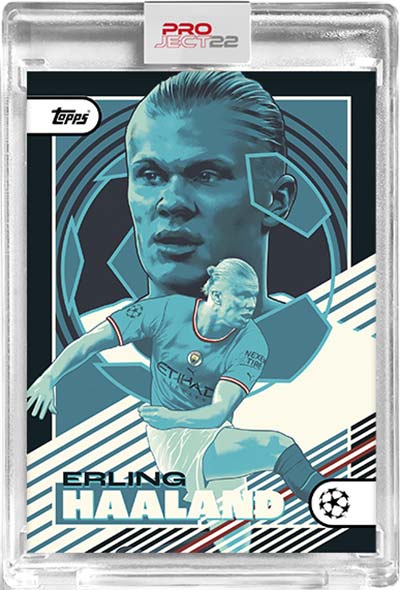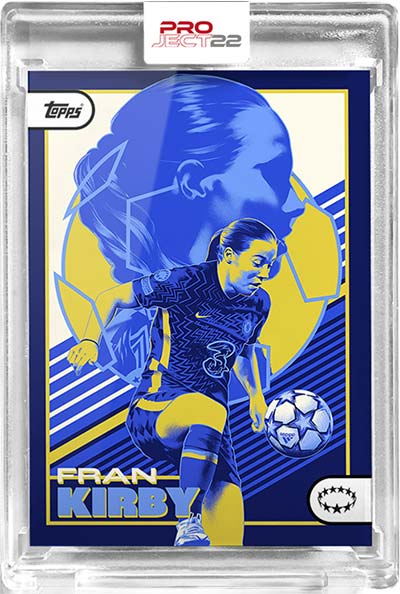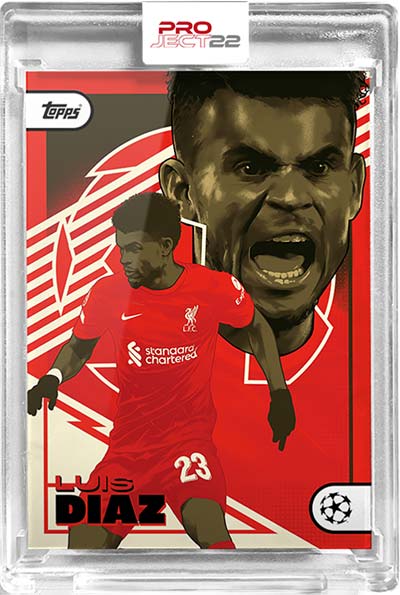 Whip
9 Youssoufa Moukoko
30 Neymar Jr.