Topps launches Star Wars Card Trader app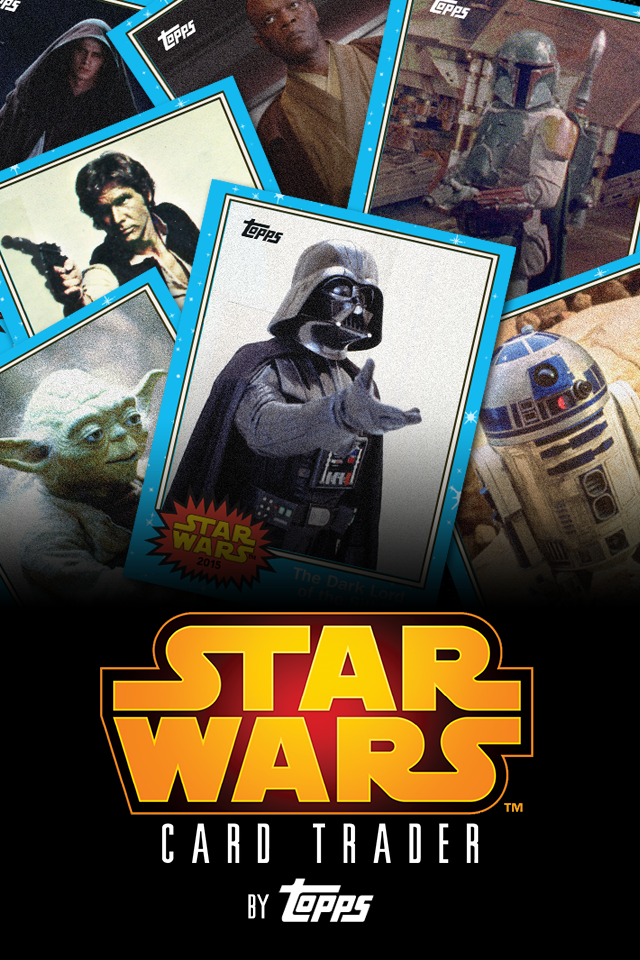 By Chris Olds | Beckett Sports Card Monthly Editor
Topps' line of digital card apps now includes a collection from a long time ago in a galaxy far, far away.
Star Wars Card Trader launched on Wednesday for iPhone iPad and iPod touch, allowing fans of the science fiction powerhouse to collect virtual trading cards of all the characters in the Star Wars universe on their smart phones.
Collectors can use "credits" earned from collecting or from regular visits. They can also buy credits to use in the Cantina for virtual packs of the cards, which will include early glimpses at The Force Awakens, the newest Star Wars movie arriving on Dec. 18.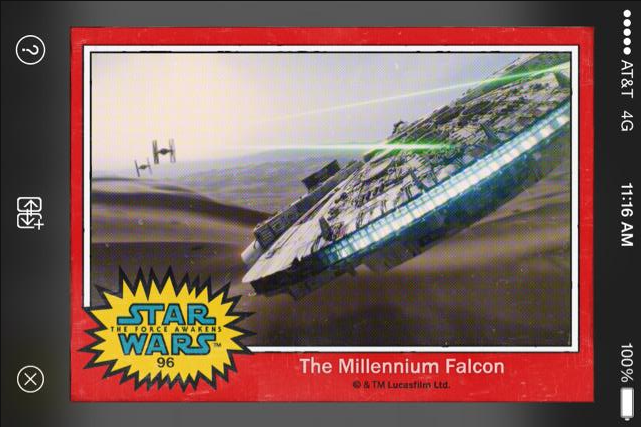 Much like Topps' sports apps, users earn awards for collecting certain sets and get bonus credits for playing the game daily. The virtual cards come with varying levels of scarcity and different sets are introduced to spark trading.
A set of The Force Awakens cards was introduced on the app today with a design straight from the original 1977 Topps Star Wars set, joining the Legends set. The standard cards have three different colors and levels of scarcity.
Why might these virtual cards matter to traditional collectors? Well, many have made real money selling the baseball versions of these cards (Topps Bunt in that world) because just like in the real world there is demand for cards that dedicated users can't pull for themselves. (Read more about that being the case with the Topps Bunt baseball app here.)
Chris Olds is the editor of Beckett Baseball and Beckett Sports Card Monthly magazines. Have a comment, question or idea? Send an email to him at colds@beckett.com. Follow him on Twitter @chrisolds2009.