Stephen Strasburg Superfractor sale to benefit former 49ers player's charity helping kids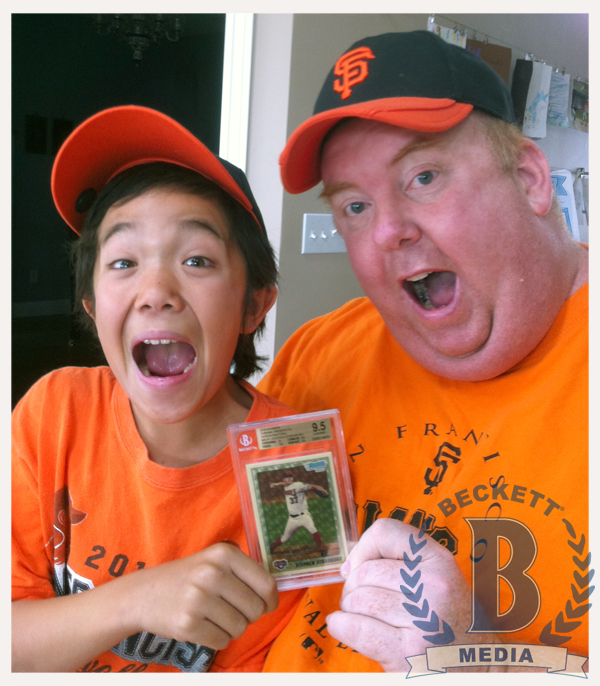 By Chris Olds | Beckett Baseball Editor
The sale of a notable card via Beckett Auctions later this month will now benefit a children's charity supported by a former NFL player.
The card is the 2010 Bowman Chrome Stephen Strasburg Superfractor, which once sold for more than $20,000.
The charity is TLC for Kids Sports, a California-based organization that improves children's sports fields around the Bay Area, and the player is former San Francisco 49ers tight end Brent Jones, who has been a member of the group's board since its founding.
"I am going to donate all of the proceeds of the sale to a group called TLC for Kids Sports. It is a group that former 49ers tight end Brent Jones has been involved in and they do great work," said Devin Grant, who pulled the card from a Leaf Trading Cards repack bought in a California card shop.
In 2011, Grant had planned to raffle the card to benefit the Bryan Stow Fund and some Little League organizations near him, but ran into issues about how to run the sale.
The card has made headlines in the hobby initially selling for $16,403 before the Washington Nationals pitcher made his debut in 2010 and then re-selling for $21,403. It was sold the second time after its owner, Robert J. Power, received several negative and harassing messages after the publicity about his buying the card. The card was purchased by Leaf's Brian Gray, who placed it into packs.
Now, the card is up for grabs via the auctions division of Beckett Media, with an opening bid of $1,000 in a sale that ends later this month.
Chris Olds is the editor of Beckett Baseball and Beckett Sports Card Monthly magazines. Have a comment, question or idea? Send an email to him at colds@beckett.com. Follow him on Twitter by clicking here.