TOTALLY FAKE BASEBALL CARDS III: Olds' try at making official 'Major League' baseball cards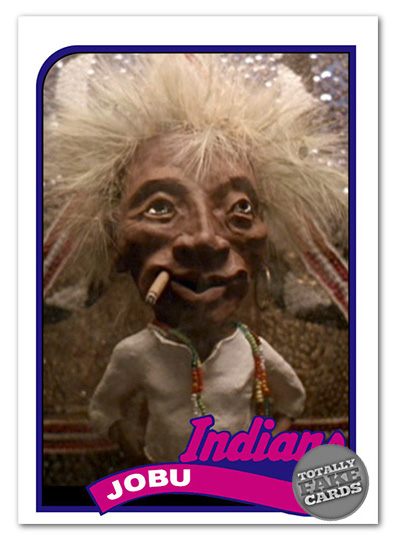 By Chris Olds | Beckett Baseball Editor | Commentary & Opinion
When Topps announced on Tuesday that it intends to produce Major League baseball cards as part of its Archives product next year, I was filled with all sorts of thoughts and nearly left speechless with one thought.
Jobu on a baseball card?
And there definitely were a few internal expletives, too. After all, it's Major League — the greatest baseball movie ever made. (I said it!)
But after the initial shock wore off that my favorite baseball movie was really coming to officially licensed MLB- and studio-backed cardboard — something I have imagined many times through the years —  the questions began. How many "players" will be on basic cards? Who might sign those 1989 Topps remakes? How many per box? Per case? Forget when pitchers and catchers report … how many days is it until May 28?
I emailed Topps for clarification of details after Tuesday's story and asked how deep the checklist might go for the set commemorating the film's 25th anniversary. There were no new details … yet.
Then, I started wondering what the cards might look like. After all, the film came out 25 years ago and the images used for its marketing are relatively limited. (Posters, press kits, lobby cards — you name it, I collect it when it comes to this film. There's not enough, and it's not up for sale often.) So that's when I decided to build my own checklist and envision some things for myself with the help of some DVD screenshots and my copy of Photoshop.
Consider this my third installment (first one here; second one here) of Totally Fake Baseball Cards — but with these 21 cards potentially coming to life next spring … check 'em out.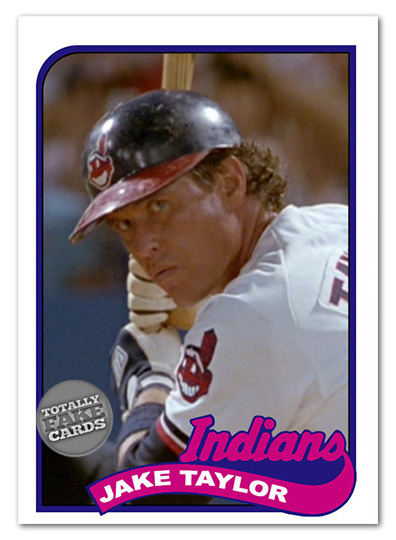 Tom Berenger as Jake Taylor. 
He's the veteran catcher with bum knees just barely hanging onto his job, and he's proud to be making the league minimum. Berenger was among two stars already committed to sign for Topps since his likeness and a mock signed card were shown in the promotional materials for 2014 Topps Archives. He's not a plentiful autograph on the secondary market by any means, but also not a pricey one as long as you are patient when looking.
—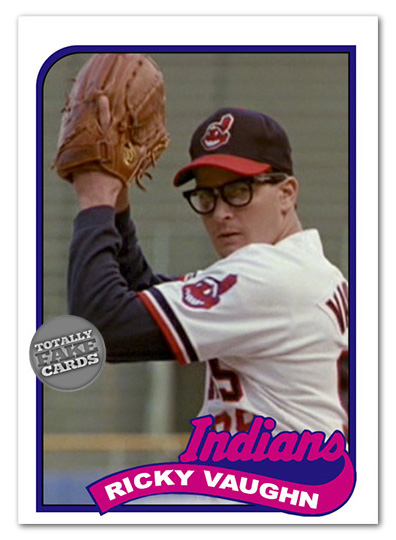 Charlie Sheen as Ricky "Wild Thing" Vaughn
The rookie pitcher who was a veteran of the California Penal League was the spark of this Indians team back in '89. More recently, Sheen's presence in a few trading card sets sparked interest with collectors when they arrived after his very public "winning" streak not long ago. He's not yet been announced for this one, but since he signed for Topps in the past one would think he should be in there. He'll likely be among the priciest of the sigs even if some other big Hollywood names sign on.
—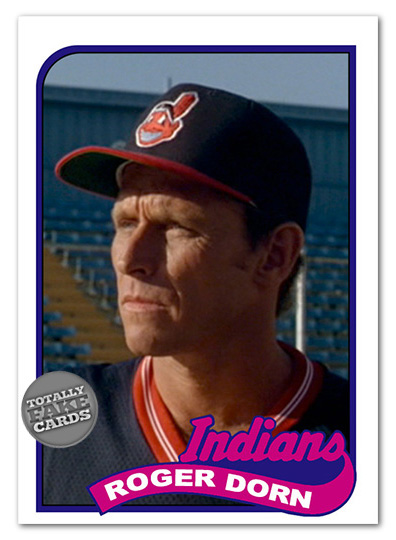 Corbin Bernsen as Roger Dorn
The veteran third baseman with a big contract, an aversion to calisthenics and who one loathes diving for ground balls also appeared in the following two — yes, there were two — sequels. Bernsen is no stranger to autographs and the show circuit. He was the second player revealed by Topps as a confirmed signer on Tuesday.
—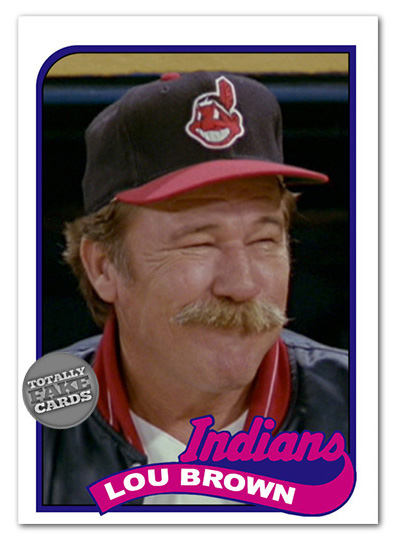 James Gammon as Lou Brown
The gravel-voiced heart of the club was its manager and many of the film's finest deliveries come from Gammon, a veteran actor of stage and screen. While I'm hopeful he'll appear on a card in the set, he won't be signing for the release as he's the only notable cast member no longer with us. He died at age 70 in 2010.
—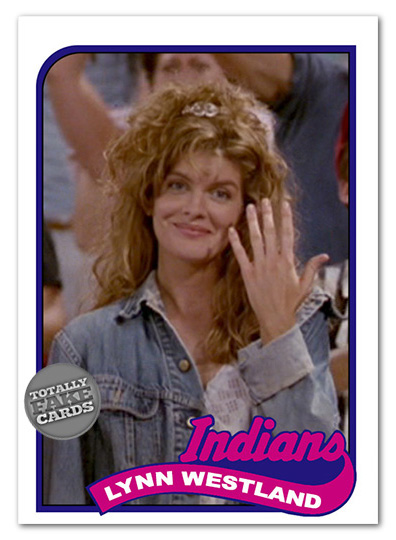 Rene Russo as Lynn Westland
At the time of Major League's filming, Russo was just getting started as an actor. Since then she's gone on to many other notable roles. Her autographs aren't overly expensive, though it might be a stretch to have the future wife of Jake Taylor (the wedding was in a deleted scene) on a "Cleveland Indians" baseball card. If I'm making this set and she's available (and affordable) to sign, she's in. (Trivia: Listen to the dialog in he film and you'll hear a different last name for her character than what appears in the credits. That's the name I'm using here.)
—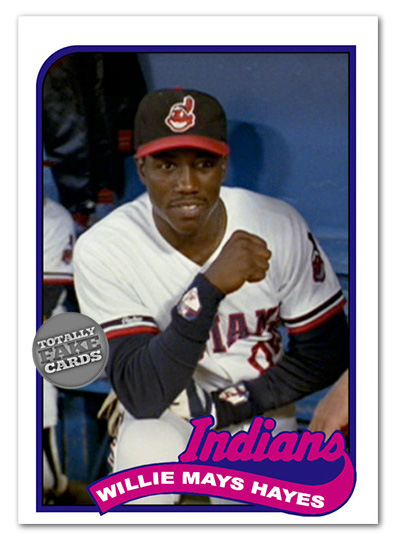 Wesley Snipes as Willie Mays Hayes
After this appearance, Snipes went on to star in several major motion pictures as an action star (the Blade trilogy, for example) as well as a leading man in a few other sports movies such as The Fan and White Men Can't Jump. One probably wouldn't think he'd be sitting down to sign any time soon, but he did recently finish a prison stint for tax evasion. Here's hoping the guy who first made the Indians center fielder famous (but was replaced for the sequel) opts to sign. He's not a pricey autograph on other memorabilia — but on a certified card he might be.
—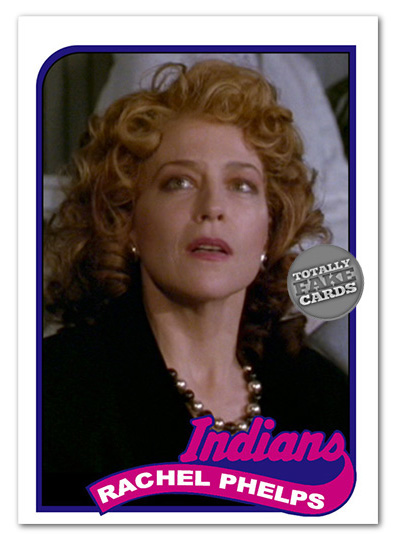 Margaret Whitton as Rachel Phelps
The lone villain in this one who is not a member of the New York Yankees is the owner of the Indians who wants the team to not only lose but finish dead last so she can move the team to Miami. Needless to say, that didn't happen.  Whitton has appeared in many films alongside the likes of Mel Gibson (The Man Without a Face) and Michael J. Fox (The Secret of My Success) and in recent years she has turned to producing.
—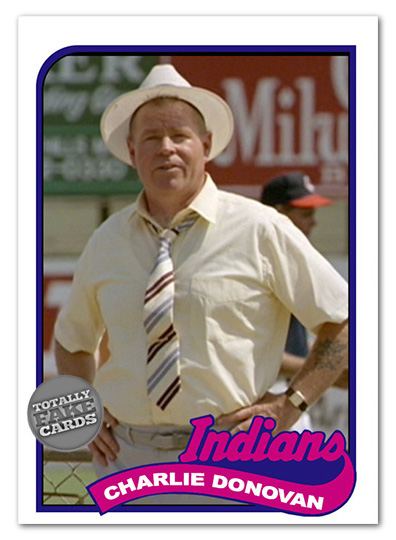 Charles Cyphers as Charlie Donovan
The Indians General Manager isn't in too many scenes, but he's a key guy who many classic one-liners are delivered to — "My kinda team, Charlie, my kinda team." Cyphers is an actor who has had roles in many memorable movies and countless TV shows. He is one who could draw interest in his cards beyond just Major League fans. He's appeared in a pair of Halloween movies as well as Escape From New York and other John Carpenter films.
—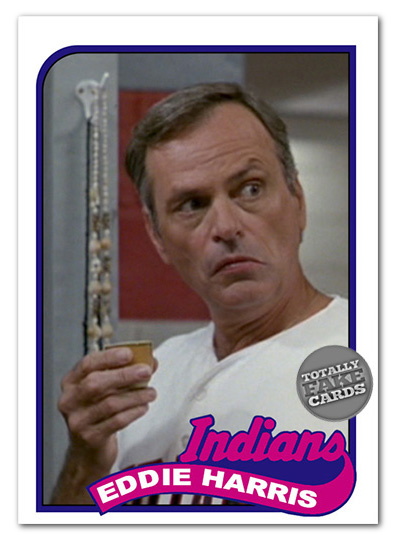 Chelcie Ross as Eddie Harris
This veteran pitcher known for putting anything on the ball he can find delivers some of the best one-liners in the film. He didn't make the cut for any of the following movies, however, he's an absolute must on my checklist. Ross has appeared in a few other sports films — Hoosiers, Trouble With the Curve — as well as TV staples such as Mad Men. Just imagine some of the autograph inscription possibilities with him and Jobu — anybody remember the one-liner in the scene above? (You'd better, or Jobu will get his revenge.)
—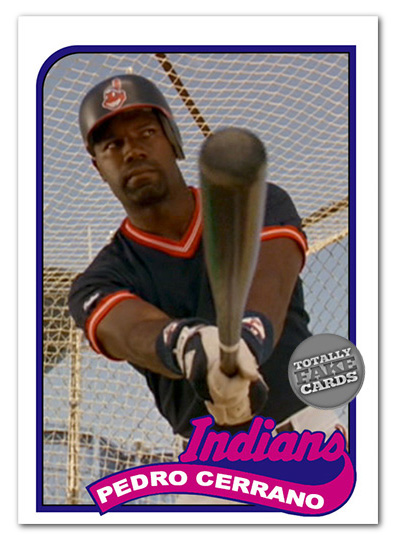 Dennis Haysbert as Pedro Cerrano
The hard-hitting but all-or-nothing slugger from Cuba brings superstition to the Major League clubhouse and helps bring Jobu, his voodoo doll that helps him hit the curveball, to life. Although he appeared in all three Major League films, Haysbert has perhaps become better-known for his TV work that includes 24 and The Unit. He's an absolute must-have on my autograph checklist — and he has signed for a card company before as a Fans of the Game celebrity for Donruss back in 2004.
—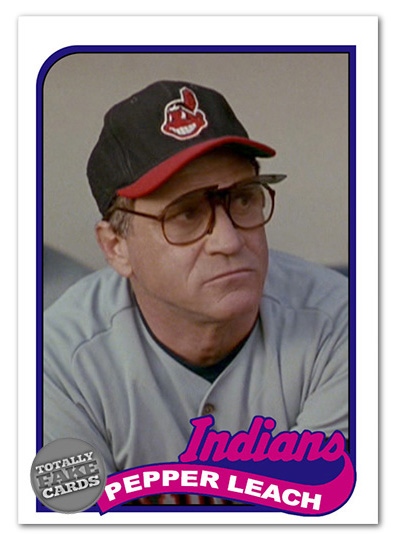 Andy Romano as Pepper Leach
Lou Brown's pitching coach doesn't have a ton of lines, but, hey, he had enough challenges wrangling Wild Thing. For a complete set, I'd include him. Romano has appeared in several memorable films, including The Fugitive and Pump Up the Volume. 
—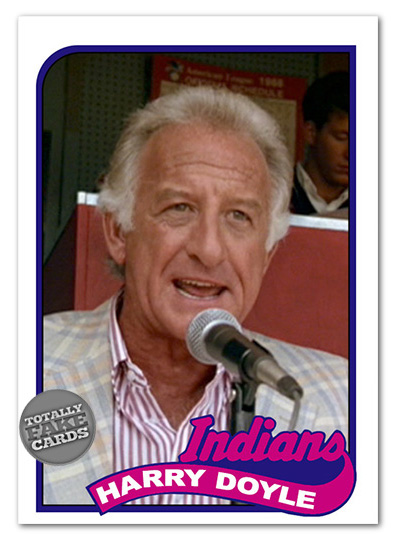 Bob Uecker as Harry Doyle
"Jusssssssst a bit outside." The absolute glue in Major League is the narrative from former MLB player and long-time Milwaukee Brewers announcer Bob Uecker. The Hall of Famer (as a broadcaster) has never signed a single certified autograph for a card company — could a Harry Doyle card be what finally gets it done? If so, it could be huge … huge. It could be bigger than even Sheen, considering the actor has signed many more cards.
—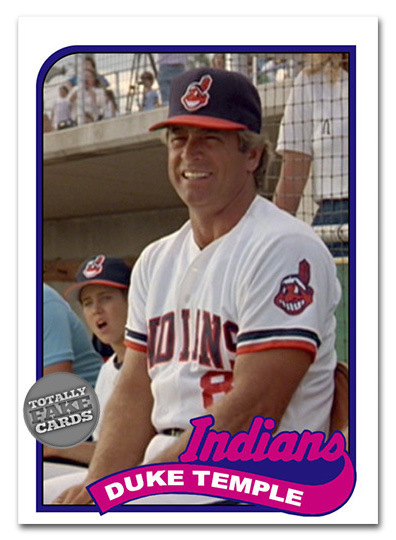 Steve Yeager as Duke Temple
A former big-league catcher for the Los Angeles Dodgers, Yeager was one of the team's three 1981 World Series MVPs. In an Indians uniform, though, he's the team's hitting coach, and he appeared in all three films in the franchise while also working as a technical consultant — and stunt double for any catching scenes that required collisions. He's no stranger to signing autographs, so he should be in here.
—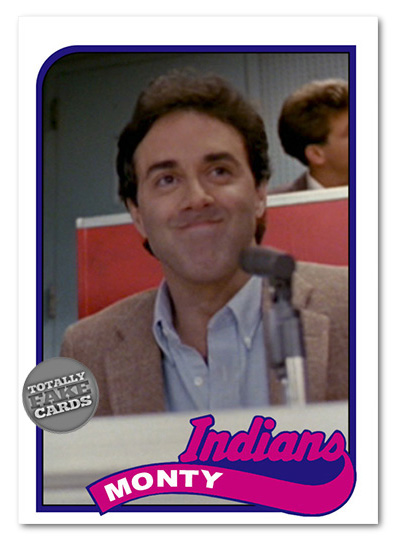 Skip Griparis as Monty
Known for his dynamite drop-ins but not a last name, Harry Doyle's sidekick in the broadcasting booth would be a fun addition to a truly complete autograph checklist. He has just two credits on IMDB.com  — the first two Major League films. Enough said.
—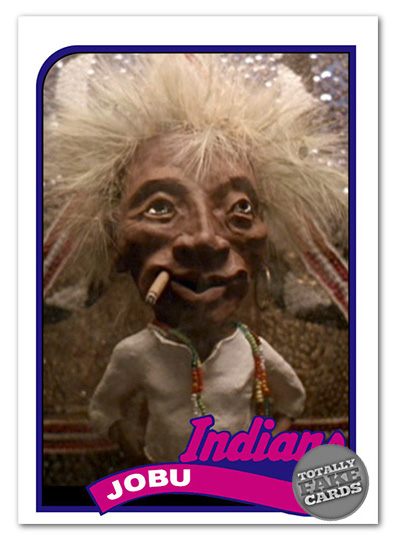 Jobu as Jobu
We all know he can't sign — or can he? — but Jobu needs a refill, err, baseball card.
Two others of note who should appear on cards?
Former Milwaukee Brewers pitcher and Cy Young winner Pete Vuckovich who plays Yankees slugger Clu Haywood and delivers some of the best one-liners in the film is one biggie. He's also a player who is notoriously not interested in autograph sessions, making him much more valuable than you might think. A second would be the writer and director of the film, David S. Ward. (He doesn't actually appear in the film so he has no card to see here.) The creator of Major League should be a no-brainer for a Major League checklist.
—
Short-printed photo variations? Sure, why not!
We're not done yet — why not six short-printed photo variations from the American Express commercial seen in the film? It offers a uniquely different look.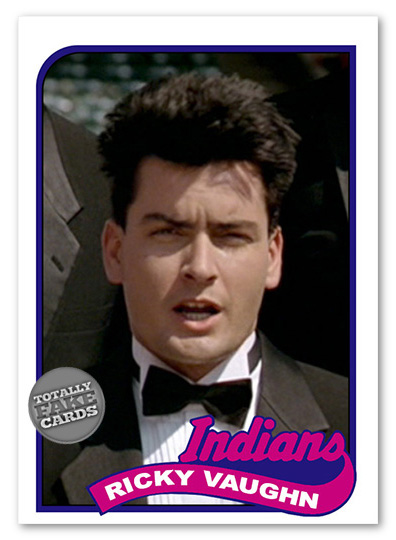 —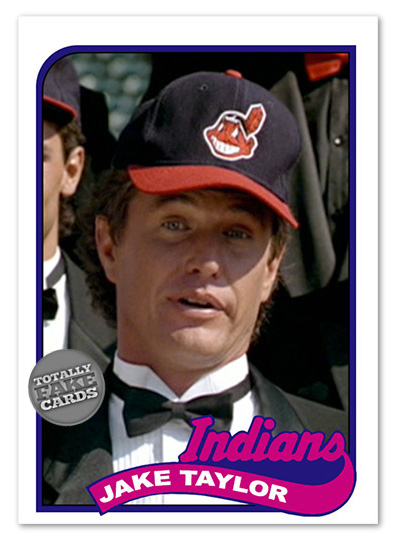 —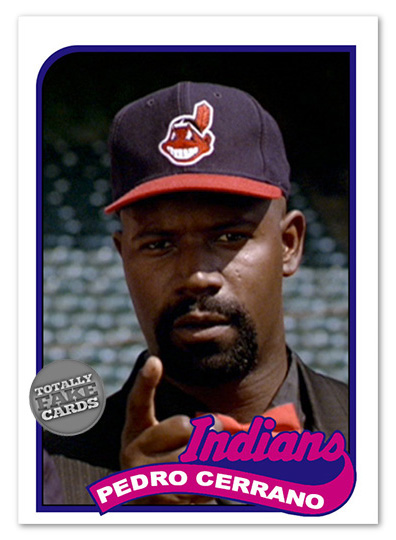 —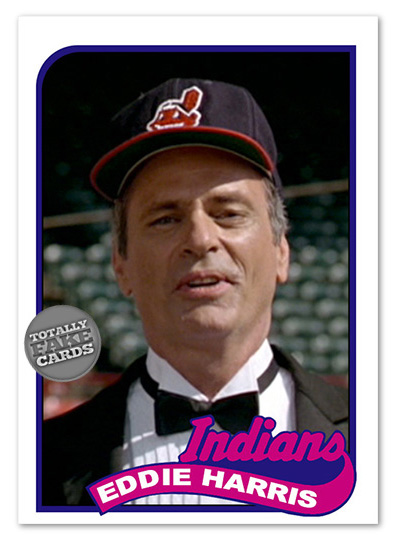 —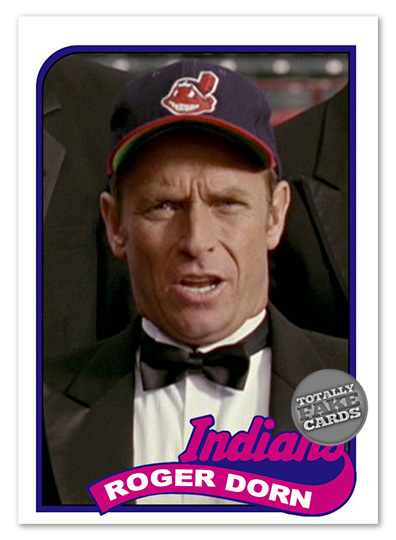 —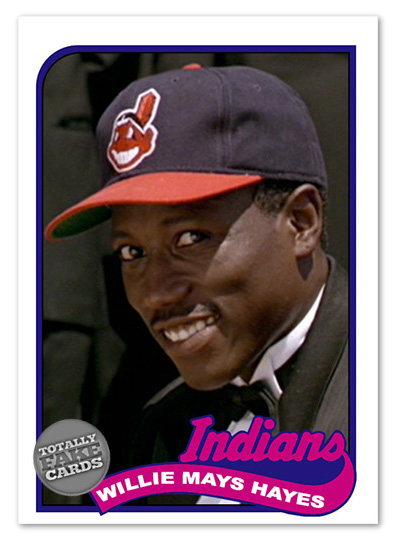 That's my take on what I'd include in a Major League set next year — except the real cards will have a Topps and the film logo on them as well. (And no pesky Totally Fake Cards foil stamping.)
Oh, and that American Express commercial? That's my reminder that I may need an extra one of those beginning in May.
Chris Olds is the editor of Beckett Baseball and Beckett Sports Card Monthly magazines. Have a comment, question or idea? Send an email to him at colds@beckett.com. Follow him on Twitter by clicking here.