Topps & Beckett Announce 30 Teams | 30 Weeks Partnership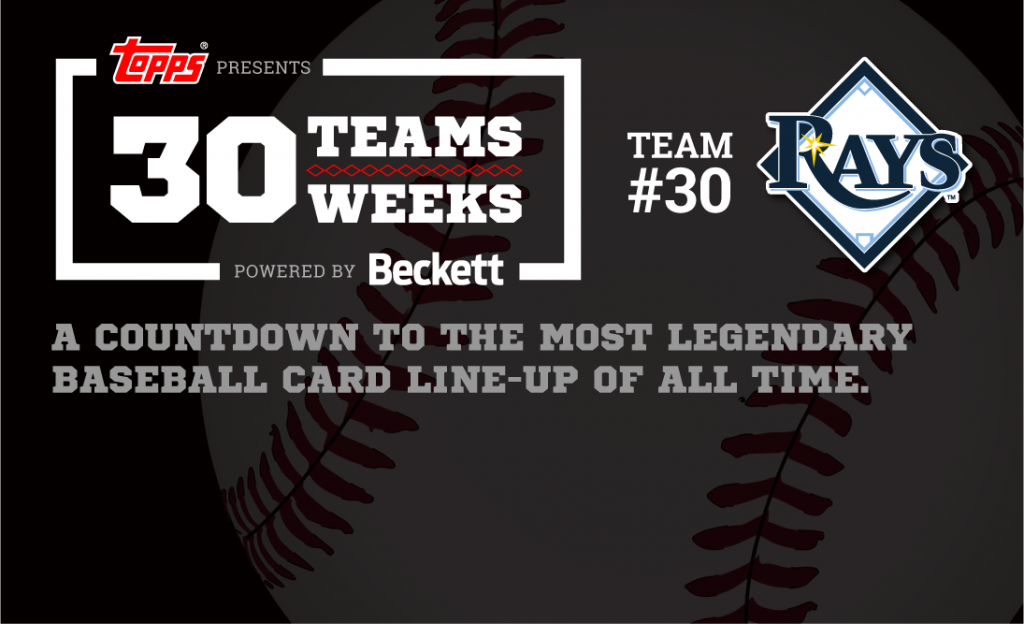 Beckett Media, the voice of the collectible industry, and The Topps Company, Major League Baseball's exclusive trading card licensee, are teaming up to unveil the all-time legendary trading card line-ups for all 30 Major League Baseball teams in a season-long initiative. Topps and Beckett Media experts will select an all-time trading card line-up for each team, ranking them based on a range of variables familiar to passionate baseball lovers and casual fans alike. The rankings will be released one per week throughout the 2018 MLB season, counting down from No. 30 to eventually reveal the No. 1 most legendary team baseball card line-up of all time.
"Topps baseball cards are an integral part of baseball history with Topps producing cards since 1952," said Dan Kinton, Topps Vice President of Marketing & Sales. "For generations Topps cards have been collected and traded by kids and adults with a passion for baseball. Teaming up with Beckett Media to reveal these legendary trading card line-ups is a unique opportunity for fans to debate the 'best of the best' players and cards from across decades of baseball."
Fans will be able to explore the online home for this initiative, learn facts about their favorite players' Topps cards and track where their favorite team ranks as a legendary line-up.
Each week a new team will be revealed on Beckett.com with a player's card highlighted by position.
"Our experts looked at a variety of elements in selecting the legendary line-ups. This is not just a list of valuable trading cards," said Brian Fleischer, Beckett Baseball Senior Market Analyst. "Some of the cards were selected for their impact on the hobby because of design elements or rarity, while others were selected because of a player's on-field performance or impact on the game. There is no perfect legendary line-up but we definitely think this will get people excited about trading cards and talking collecting throughout the season."