30 Teams | 30 Weeks: #9 San Francisco Giants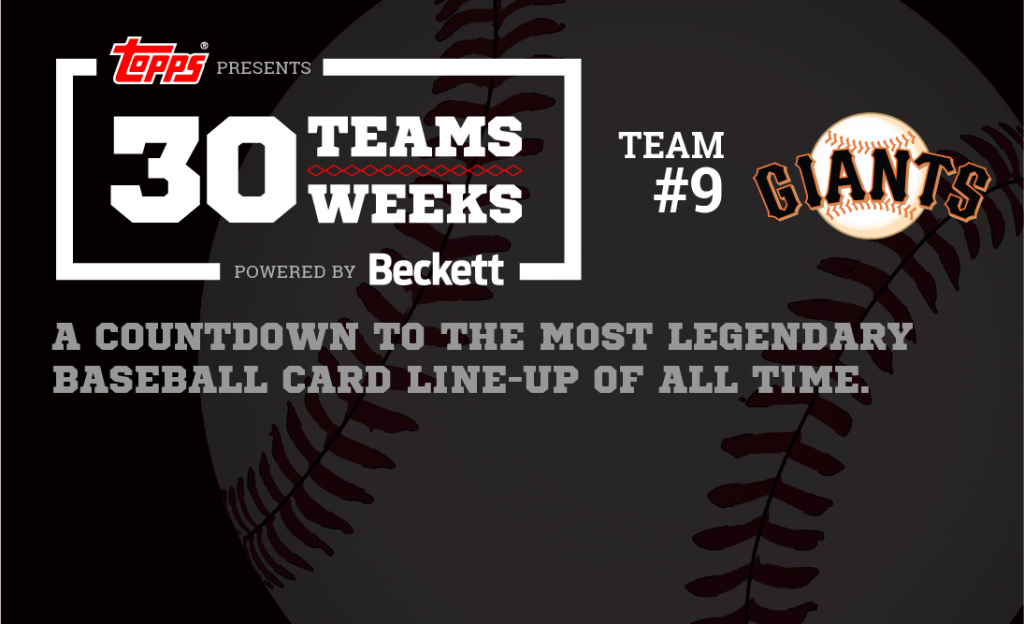 The San Francisco Giants are team No. 9 in our 30 Teams | 30 Weeks countdown to the most legendary card lineup of all time!
The Giants have the most wins of any team in the history of baseball, having been founded in 1883 as the New York Gothams before changing their name to the New York Giants in 1886. The franchise has featured some of the most legendary names in the history of baseball, like Willie Mays, Barry Bonds, Juan Marichal, and more. And the current roster has some of the games' best players, who helped lead the team to three World Series titles in the last decade.
Check out the team and all the other lineups at 30Teams30Weeks.com!