30 Teams | 30 Weeks: Team #28 Arizona Diamondbacks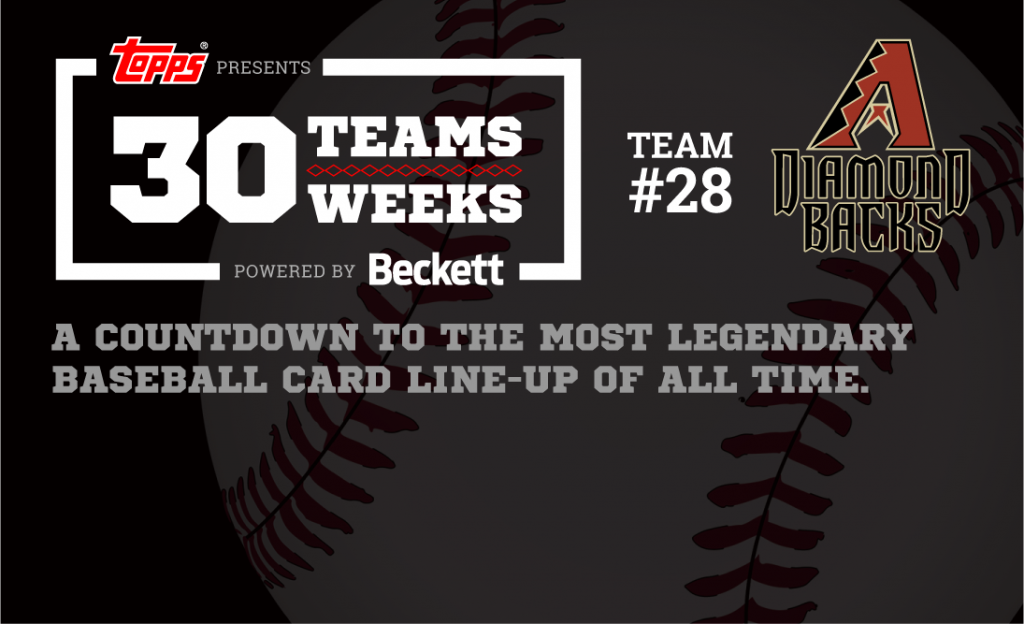 The Arizona Diamondbacks are the No. 28 team in our 30 Teams | 30 Weeks countdown. Founded in 1998, the Diamondbacks won their first World Series only three years later. The '01 World Series against the Yankees is one of the most memorable in history, and it's no surprise that many members of that team make up this Legendary Lineup. Randy Johnson edged out Curt Schilling as the Starting Pitcher in the lineup, four straight Cy Youngs gave him a little advantage over Schilling. Other members of that '01 World Series that made the lineup include Luis Gonzalez, Jay Bell, Matt Williams, and Steve Finley.
Check out the lineup and the cards associated with each player!