Top Sales from SCP's Fall Premier Auction 2017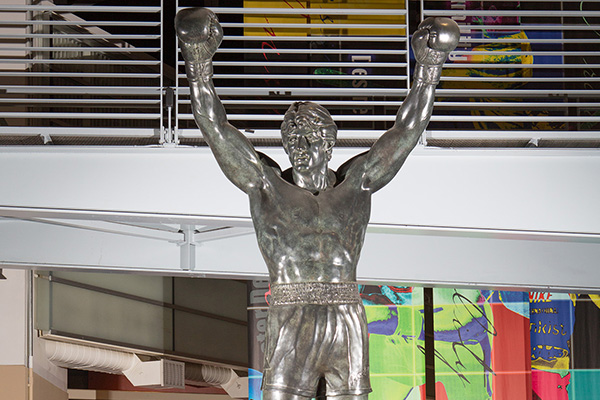 A lot of sports history changed hands in SCP's Fall Premier Auction 2017. From gamers used by legends to key sports cards to 1,800-pound statues, there was a lot of variety among the items sold.
Leading the way was one of the original bronze statues cast for Rocky III, which sold for $403,657. It had been a focal point of the San Diego Hall of Champions for more than two decades. Standing more than 12-feet tall with the base, the statue is just like the one that still stands outside the Philadelphia Art Museum.
A UCLA Bruins jersey worn by Lew Alcindor (Kareem Abdul-Jabbar) in 1966-67 went for $137,848.80. The white home jersey comes from Alcindor's first of three consecutive NCAA Championship season.
It wasn't the only piece of UCLA history among SCP's Fall Premier Auction 2017 top sales. A school jacket worn by legendary coach John Wooden sold for more than $58,000.
Wilt Chamberlain's 1971 All-Star Jersey was the third item in the sale to hit six figures. The white Western Conference jersey closed at $121,304.40.
The Fall Premier Auction had multiple pairs of game-worn Michael Jordan sneakers. However, none were bigger than the pair of Converse Jordan wore during the 1984 Olympics in Los Angeles. These changed hands at $88,644. This is one of two pairs of shoes Jordan used during the games. The ones from the gold medal game sold in June, 2017 (also through SCP Auctions) for $190,372.80.
The pair sold in the Fall Premier Auction came from earlier in the tournament and came from a ball boy at the tournament who remains friends with Jordan. Both sneakers are signed by Jordan and authenticated by Beckett Authentication's Steve Grad.
The top sports card sold during the auction was a 1952 Topps Mickey Mantle. Graded PSA 6, it fetched $56,590.
Here's a look at all of the top-selling items from SCP's Fall Premier Auction 2017. Complete auction results can be seen on SCP's website.
Top 10 Memorabilia and Sports Card Sales from SCP Auctions' Fall Premier Auction 2017
1. Original Rocky Statue – $403,657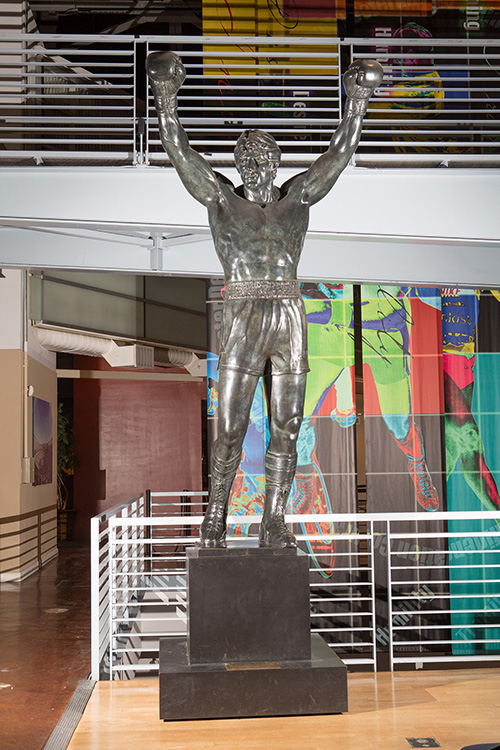 2. Lew Alcindor Game-Used 1966-67 UCLA Bruins Home Jersey – $137,849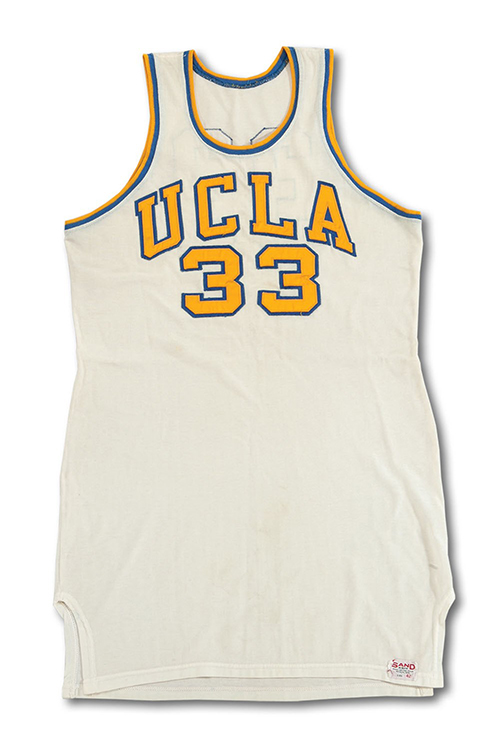 3. Wilt Chamberlain Game-Used 1971 Western Conference All-Star Jersey – $121,304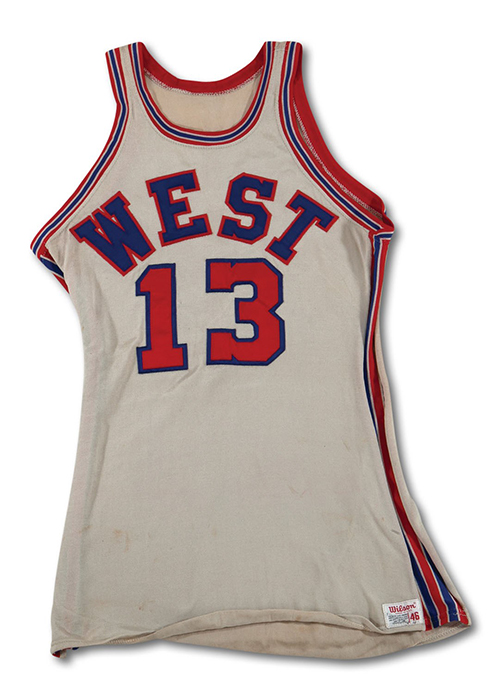 4. Mel Ott Game-Used 1948 New York Giants Uniform – $91,138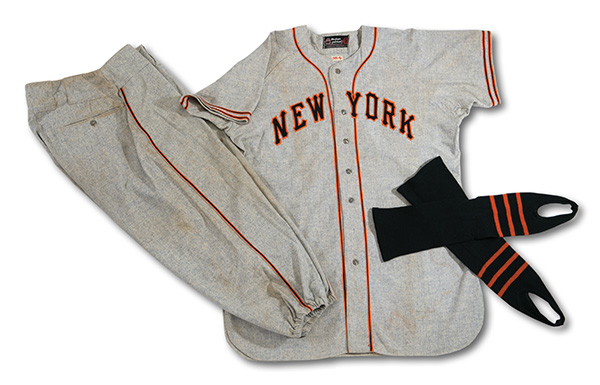 5. Michael Jordan Game-Used and Signed 1984 Olympic Converse Sneakers – $88,644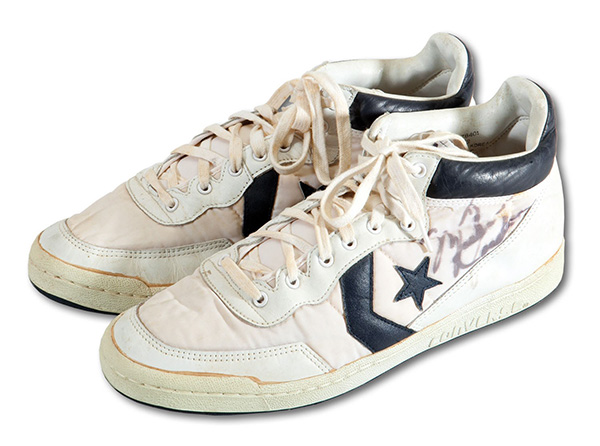 6. Ty Cobb Game-Used Bat Circa 1917-1921 – $75,320

7. John Wooden 1970s Worn UCLA Jacket – $58,460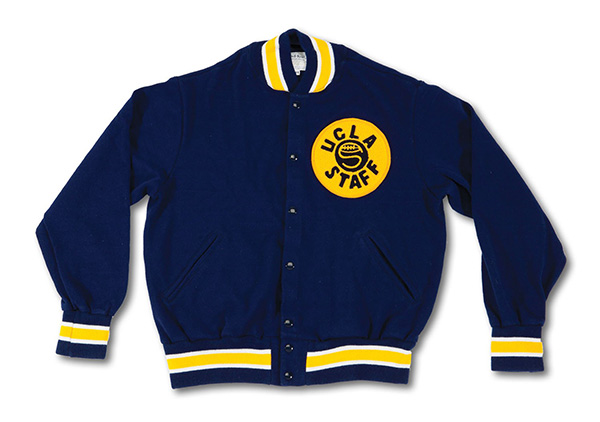 8. 1952 Topps Mickey Mantle PSA 6 – $56,590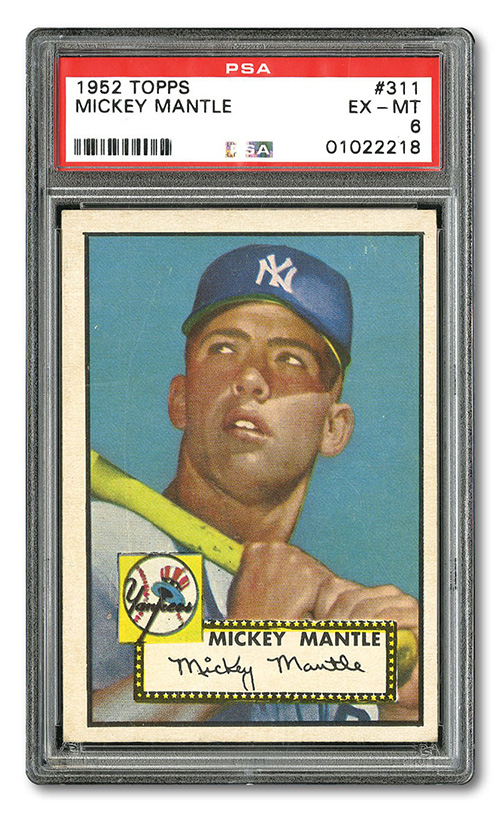 9. Stan Musial Game-Used and Signed 1954 St. Louis Cardinals Road Jersey – $50,131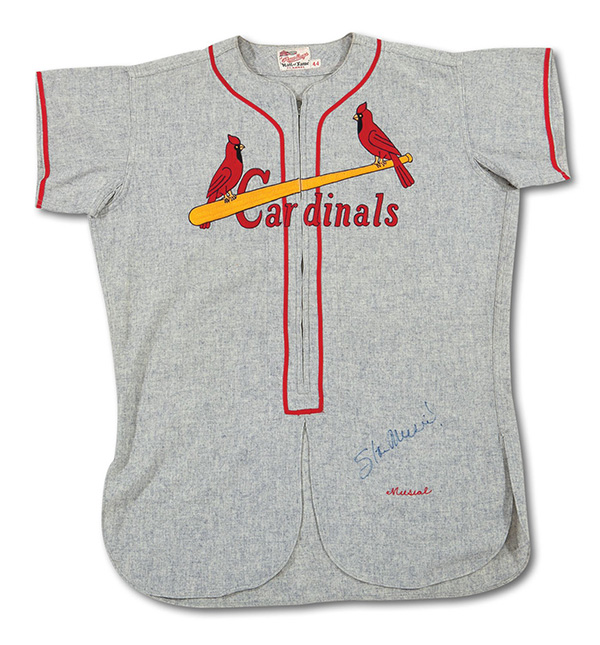 10. 1985 Preakness Champion Sterling Silver Trophy Won by Tank's Prospect – $41,353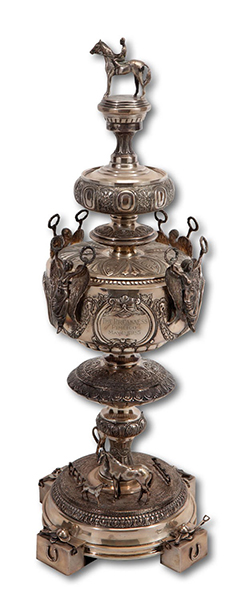 Comments? Questions? Contact Ryan Cracknell on Twitter @tradercracks or by email.