Tony Gwynn's 3,000th Hit Ball, Hall of Fame Ring Among Personal Items Up for Auction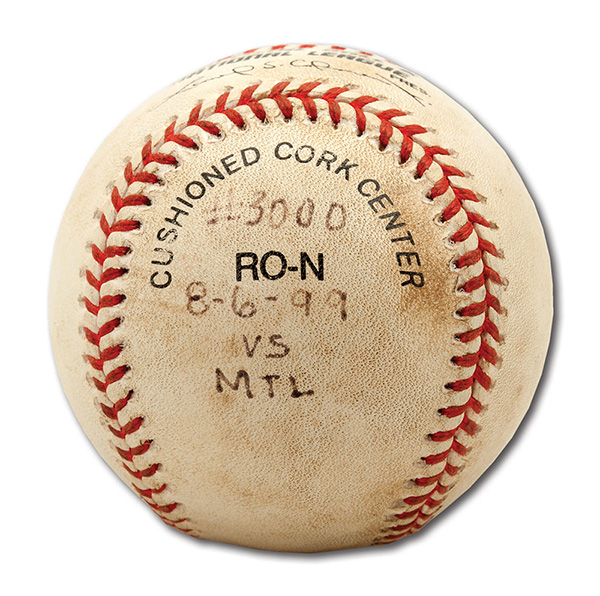 By Ryan Cracknell | Hobby Editor
A Hall of Fame ring, several awards and important pieces of memorabilia from milestone moments are among the personal artifacts from Tony Gwynn's career that are currently being sold through SCP Auctions.
A total of 25 pieces of Tony Gwynn memorabilia are part of the company's 2017 Winter Premier Auction. All come direct from the Padres legend's widow, Alicia Gwynn.
The item leading early bidding is the ball from Gwynn's 3,000th hit, which came in August, 1999 against the Montreal Expos. It's currently over $12,000.
The ball from Gwynn's first MLB home run in 1982 is also being offered. It has an opening bid of $3,000.
Also drawing significant interest is Gwynn's Hall of Fame induction ring, which he was presented when he was inducted into Cooperstown in 2007. It has quickly topped $11,000.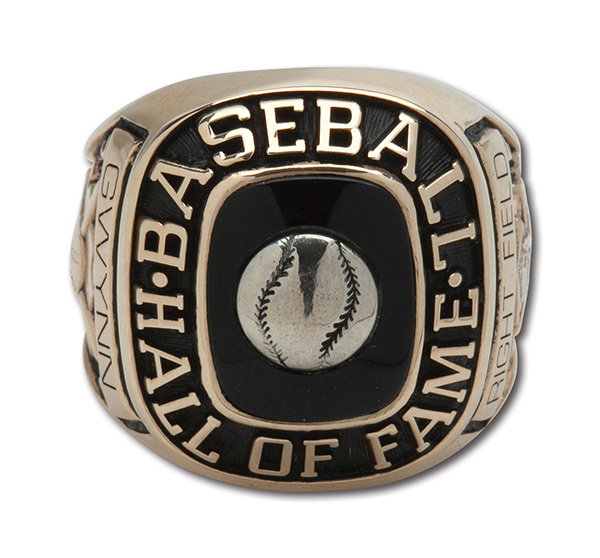 A mix of All-Star rings are also among the items.
Four of Gwynn's eight National League batting titles are represented in the form of silver bat awards. His 1988, 1989 1995 and 1997 awards are the ones being offered.

Several other awards are also being sold, ranging from Silver Slugger bats to back-to-back Roberto Clemente awards to Padres MVP awards.
A portion of the proceeds from the Tony Gwynn Collection items go towards the Tony and Alicia Gwynn Foundation, a San Diego-based charity dedicated to youth.
"My husband was a man of honor and integrity who really wanted to make a difference in this world," said Alicia Gwynn. "This serves two objectives: to share his baseball memorabilia with the fans who loved him and to give something back to the city that treated us so well."
SCP's 2017 Winter Premier Auction closes on Saturday, January 21. Online bidding is open now.
Comments? Questions? Contact Ryan Cracknell on Twitter @tradercracks.