Three last-minute tips for the National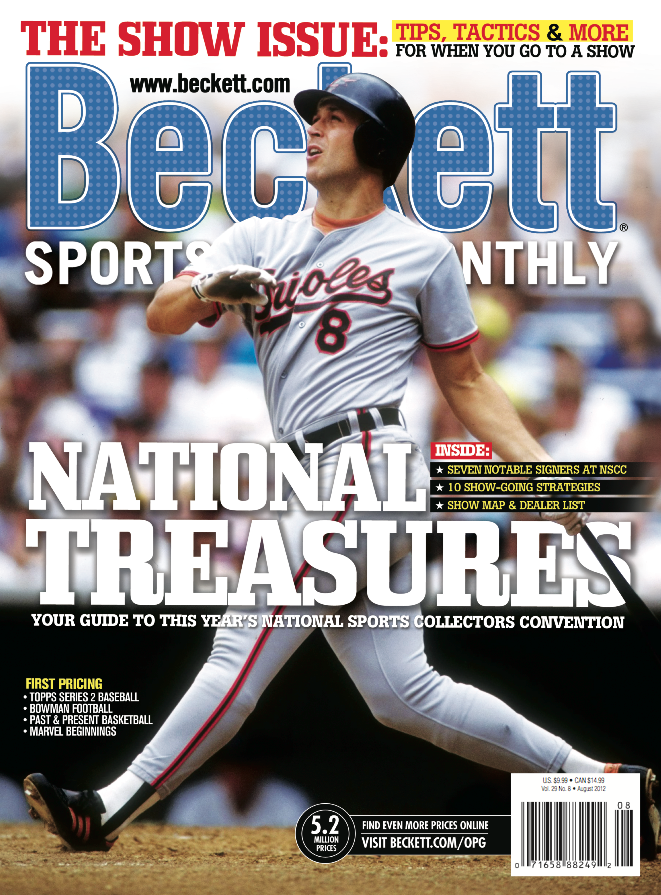 By Susan Lulgjuraj | Beckett Sports Card Monthly Editor
The National.
With just two words just about every card collector knows exactly what you're talking about.
In two days, the National Sports Collectors Convention will kick off in Baltimore with a sneak peek. But the real fun starts on Thursday when the doors open to the public and thousands of collectors and dealers show up to the biggest card show of the year.
Of course, through all the excitement and the counting down of minutes, you might forget a few things.
So here are three last-minute tips for the NSCC. After all, we don't want you to forget your toothbrush.
1. Pack lightly – This was one of my biggest problems the first year I went to the National. As a person who can over pack at times, I didn't leave much room to bring anything home. Good thing I drove because I was able to just throw extra bags in the car, but is you're flying make sure you leave plenty of space in your bag for the trip home (As a side note, if you can bring a small storage box for your cards, it's a good way to protect the singles you buy).
You could always ship your cards home from the show, but that's extra money you could have spent on cards!
2. Dress appropriately – To steal from the Sportsguy, this doesn't mean wear your best Hawaiian shirt. Wear sneakers and comfortable clothing. Imagine you're going to spend three to four days on your feet for about eight hours. You want to hit as many tables as possible without worrying clothing mishaps.
3. Get your want lists up to date – You have two days left. Get. It. Done.
Got any other last-minute tips to help fellow collectors?
Susan Lulgjuraj is an editor for Beckett Sports Card Monthly. You can email Susan here with ideas, comments or questions. Follow her on Twitter here.