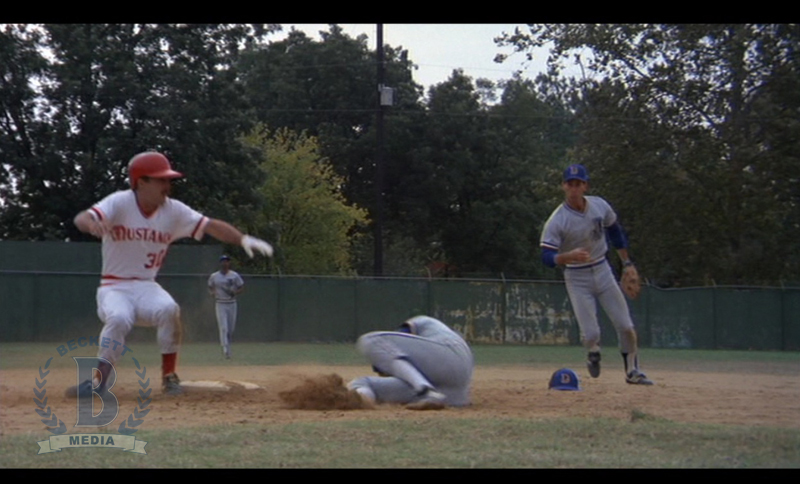 By Chris Olds | Beckett Baseball Editor | Commentary
We've been busy prepping the Sports Movies Issue of Beckett Sports Card Monthly, which means I've taken some time to re-watch a few memorable DVDs to soak up some of the nuances one last time before we put it all down on paper.
And there was one film — one that's quite highly regarded — that I struggle with at times.
It's Bull Durham.
You see, while the intermingling tale of Crash Davis, Nuke LaLoosh and Annie Savoy definitely is a classic, some of us look at sports films in different ways. As a memorabilia and card collector, I sometimes watch films to soak up details beyond story, greatness of performances and profanity-laced perfection found in many a memorable quote.
Instead, I watch them for accuracy — and to see what kinds of uniforms and equipment are used. (Yeah, I know, it's weird … but you'll see in the magazine one instance where it's pretty cool. I hope … )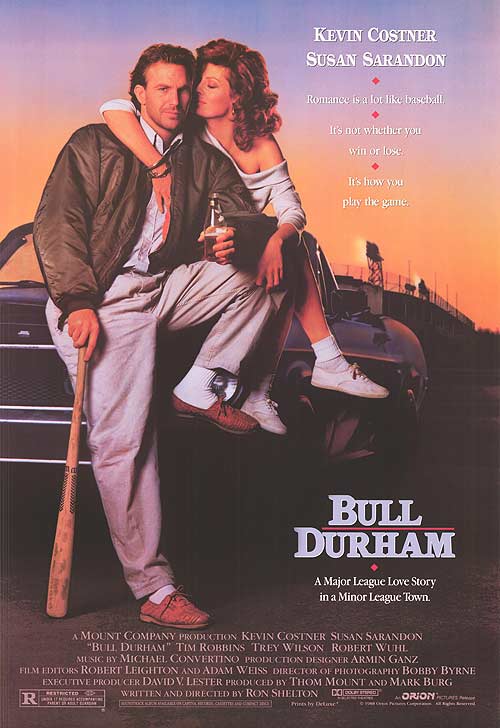 And there's one scene in Bull Durham that sticks out to me among many because of inaccuracies and impossibilities — things that just wouldn't happen in real life, despite their reel-life portrayal. It's a "winning streak" action montage of plays that shows the then-Class-A Bulls on the road against the Rookie League Billings Mustangs based in Billings, Mont. (Screen-shot proof is above.)
If you're geographically challenged, that's a 2,073.4-mile cross-country bus ride that'd take roughly 31 hours and 39 minutes — not including pee breaks — according to Mapquest.
Why does this stick out so badly to me? I grew up a couple hours away from the Mustangs, with that team being my first taste of pro sports and the closest baseball franchise — the first autographs I ever got at a card show included the likes of Larry Luebbers, Kevin Tatar and Eric Burroughs. Only one of them, Luebbers, got time in The Show — does that make him the Crash Davis of that team? To me he was … and it was a world away from Durham, N.C.
If you watch Bull Durham, I have one bit of advice. Don't look at the uniforms of the opposing teams too closely if you're listening to the radio announcer. That's the cardinal sin of the film, particularly if you know the eight teams that were in the Carolina League in 1988.
Instead, I'd highly recommend watching Bull Durham for Max Patkin (a real-life baseball sideshow act who died in 1999), The Church of Baseball, Meat, Millie, The Rose, The Bull, the lollygaggers and so, so much more.
And, remember, just don't look at the uniforms.
Chris Olds is the editor of Beckett Baseball magazine. Have a comment, question or idea? Send an email to him at colds@beckett.com. Follow him on Twitter by clicking here.

What's your favorite baseball movie? Tell us in a comment below …