We just wrapped up our 50 Most Graded BVG Cards Countdown and that got me thinking about the first overall picks in draft history. Taking a look at the four major leagues across sports, 1965 was the first year each of them had a draft. Clearly, there were drafts before then. The NFL, for example, dates back to 1936. The NBA was in 1947 and the NHL was in 1963. Finally, MLB caught up with the rest of them in 1965. So, that is where we will start. Here are The Ones: 1965 edition.
MLB – Rick Monday -Kansas City Athletics
Kansas City drafted Rick Monday first overall in the 1965 June Amateur Draft out of Arizona State. Rick made his MLB debut in 1966 playing in 17 games with 41 at-bats hitting a dismal.098. However, things would get better for Mr. Monday as he would go on to enjoy a 19-year career in the bigs. He retired after the 1984 season as a 2X All-Star and a World Series winner with the 1981 Los Angeles Dodgers.
Both Johnny Bench (2nd Rd) and Nolan Ryan (12th Rd) were selected after Rick Monday in that inaugural draft. In fact, there were a total of 45 players selected that year that have been inducted into the Baseball Hall of Fame. Though Monday enjoyed a long career, his numbers never added up to Cooperstown. He batted just .264 with 241 home runs and 775 RBI. In 1976, Monday finished 18th in MVP voting hitting .272 with 32 home runs and 77 RBI.
Shop Rick Monday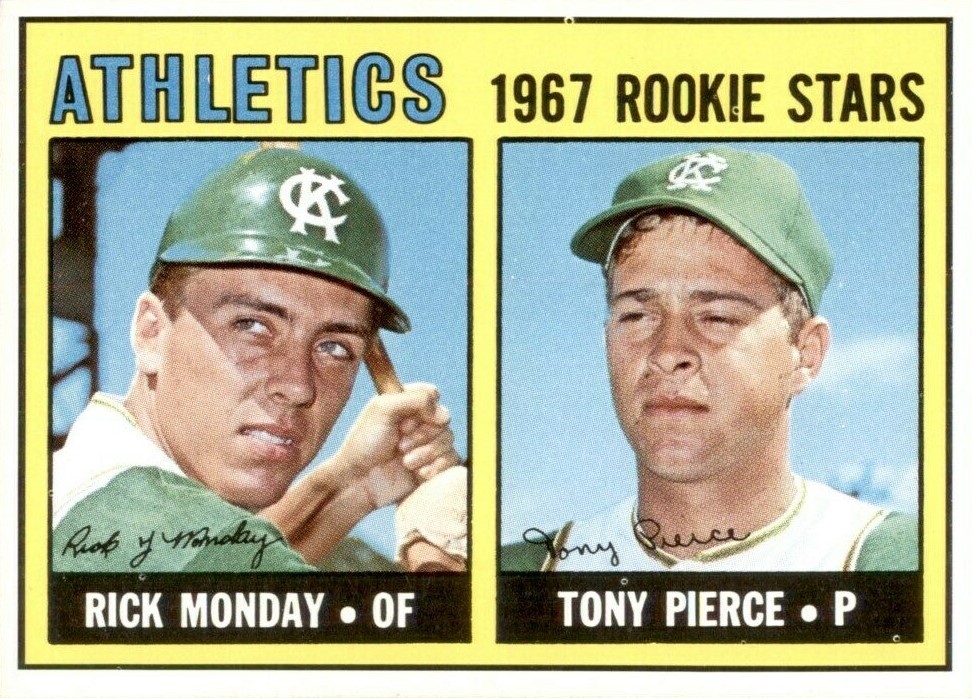 NBA – Fred Hetzel – San Francisco Warriors
You will be excused if you have never heard of Fred Hetzel. In complete transparency, neither had I. However, the San Francisco Warriors had and they made him the first overall pick in the 1965 NBA Draft. Hetzel was a 6'8″ forward out of Davidson in a draft that was full of names that probably would have made more sense. In the first round alone, guys like Gail Goodrich, Jerry Sloan, Bill Cunningham, and Rick Barry were all available. Well, to be fair, the Warriors selected Barry just three picks later, but the point remains.
Hetzel did make the 1965-66 All-Rookie team but never received an All-Star Nomination. He held on in San Francisco through the '67-68 season but the following three seasons were anything but stable. He spent portions of the '68-69 season with Milwaukee and Cincinnati then ended his career with stops in Philly and LA. Fred averaged 11 points a game during his career but was a dependable free throw shooter when he got to the line at 81%.
Shop Fred Hetzel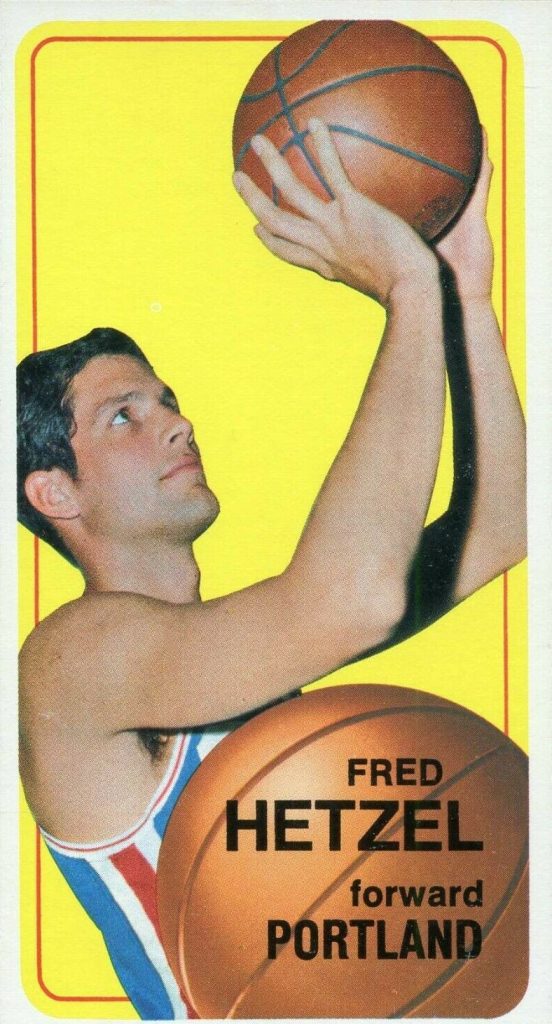 NFL – Tucker Frederickson – New York Giants
When you look at the first overall draft picks from 1965, Tucker Frederickson might be the toughest to explain. Sure, he was a standout at Auburn, but the Chicago Bears selected Gale Sayers just three picks later. For that matter, the Bears selected Dick Butkus two picks later. Hindsight is 20/20, but I feel like this should have been clear to see then.
While Tucker was selected to the Pro Bowl his rookie season there is nothing of note to mention about his career after that. He sat out the '66 season with a knee injury and never got back on track. Frederickson rushed for just 2,209 total yards during his career and nine touchdowns. Sure, he may have never returned to form after his injury, but I say again, Gale Sayers was drafted three picks later.
Shop Tucker Frederickson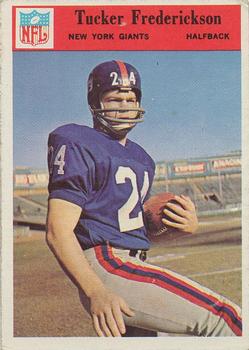 NHL – Andre Veilleux – New York Rangers
In the 1965 NHL Draft, the New York Rangers owned the rights to the first overall pick……..and that's all I have for this one. Veilleux never skated a minute in the NHL. The information that is available on him is very limited and he has no hockey cards to mention at all. So, here's to Andre Veilleux.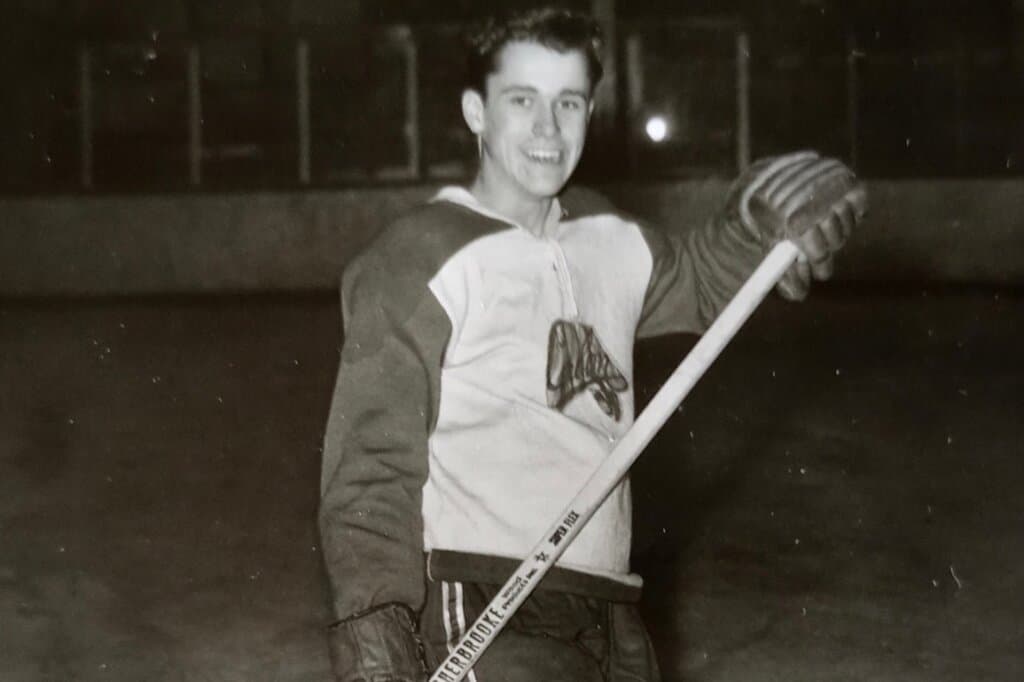 AFL – Joe Namath – New York Jets
When I sat down to write The Ones: 1965 edition, I knew I wanted to focus on the four major leagues across sports. However, I knew I had to include the AFL as well. Before the merger, the AFL had its fair share of stars. They added to that list of stars with Joe Namath in the 1965 AFL Draft. Now, he was selected in the first round of the NFL Draft in '65 as well (12th overall, STL), but the Jets won out here.
Of the players listed, Namath far outweighs the others when it comes to career accolades. During his Hall of Fame career, he notched five Pro Bowls under his belt, a Super Bowl win, an AFL Championship, and an All-Pro nod as well. Namath was elected to the Pro Football Hall of Fame in 1985 and tried to kiss Suzy Kolber in 2003.
Shop Joe Namath