Texas find of tobacco and caramel cards highlights Beckett's Graded Treasures auction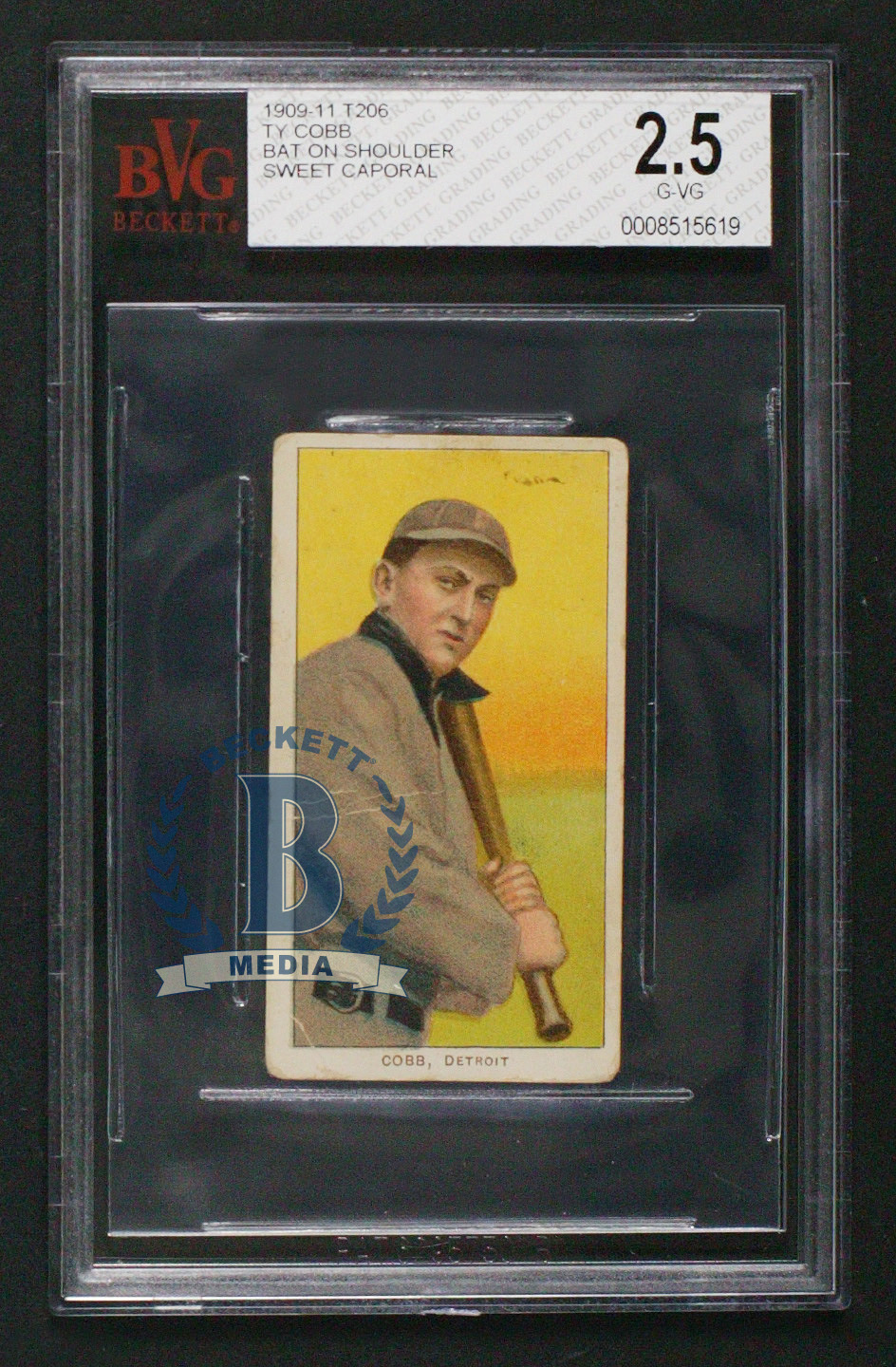 A collection of rare tobacco and caramel cards discovered in Texas has been broken into singles, has been graded and is now on sale in Beckett Auctions' March 2015 Graded Treasures Auction, which began Thursday and runs through March 22.
The Texas T-Card Find includes more than 60 cards that belonged to the consignor's father. Among the cards are several T206 cards and caramel cards from 1909-11. Seven Ty Cobb cards have been graded and placed in the auction, as well as two "newer" cards — a pair of 1933 Goudey Babe Ruths.
"This is a significant find for any auction," said Rob Springs, business lead for Beckett Auctions. "And when going through the collection the names were huge: Ruth, Cobb, Christy Mathewson, Cy Young and a lot more."
Another top-shelf item in the auction is a complete 1986-87 Fleer Basketball set in which every card in the set is graded a BGS 9.5 Gem Mint. Included in this landmark set is the famed Michael Jordan Rookie Card, as well as other stars such as Magic Johnson, Larry Bird, Kareem Abdul-Jabbar, Charles Barkley, Hakeem Olajuwon and others.
"With the individual cards being condition-sensitive, it's tough enough just getting one card graded a BGS 9.5," Springs said. "But the entire set? Truly a unique item and great opportunity to own this historic set in Gem Mint condition."
In addition to several Hall of Famer and star autographs from various sports, the auction includes BGS-graded cards from 1948 Leaf boxing, including Joe Louis, Sugar Ray Robinson, Jack Dempsey and Jake LaMotta.
To register as a new user, click here.