Not our next Beckett Baseball cover … yet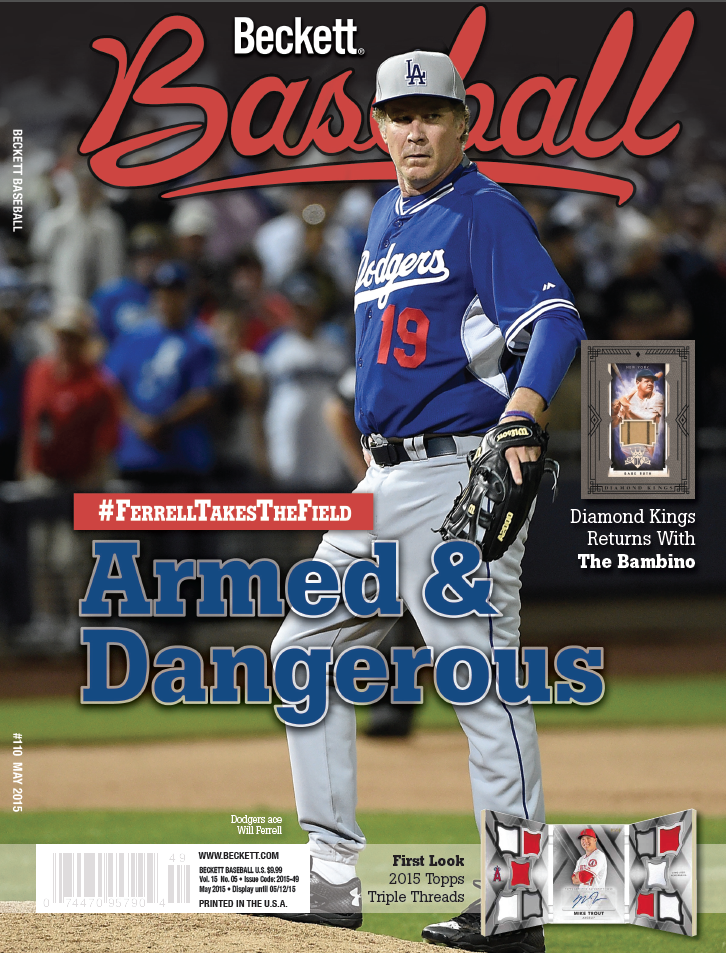 By Chris Olds | Beckett Baseball Editor | Commentary
Will Ferrell's efforts to raise awareness — and funds — to fight cancer are just getting started with game-used memorabilia from each of the 10 MLB teams he played for headed to the auction block soon and an HBO special from Funny or Die coming later this year.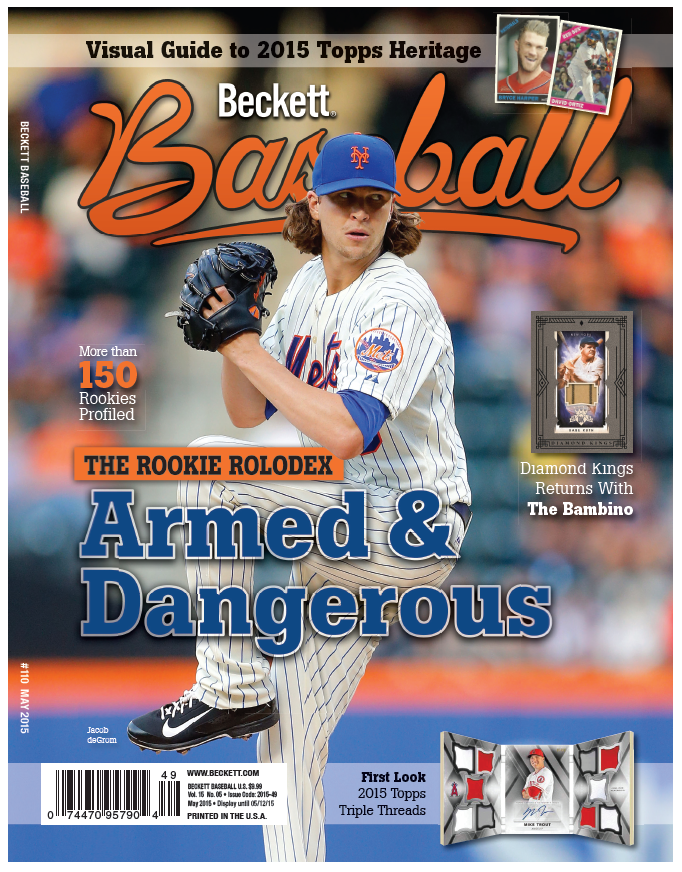 Today, we're sending the May issue of Beckett Baseball to the printer, and it will arrive in hobby shops soon with a certain hot pitcher on its cover.
No, it won't be Ferrell, though he retired the only batter he faced on Thursday night when he was a pitcher for the Los Angeles Dodgers. It will be Jacob deGrom of the New York Mets — his first Beckett cover.
But with all the buzz about Ferrell's mesmerizing skills on the diamond — best outfield arm ever — and all his transactions (they're even officially listed) I had to do more than imagine what he might look like on a Beckett Baseball cover.
It's likely to just remain a fantasy as his spring training appearances have come and gone, his playing days over, but there's still a chance that the former Mariner, Athletic, Cub, Angel, Red, Diamondback, Giant, Dodger, Padre and White Sox star will appear on some baseball cards later this year. I'd even boldly predict he'd appear on a Beckett Baseball Hot List if that were to happen — even though I don't even compile that.
If it happens, though, we'll have it covered — and we might have a cover ready to go, too.
RELATED >>> Now is the time for real Will Ferrell baseball cards
Chris Olds is the editor of Beckett Baseball and Beckett Sports Card Monthly magazines. Have a comment, question or idea? Send an email to him at colds@beckett.com. Follow him on Twitter @chrisolds2009.
—
Loading ...
—
Loading ...