The BGS 100 Most Submitted Cards: 90-81
The first entry in our BGS 100 Most Submitted Cards was full of questionable cards. I mean cards that really made you scratch your head and wonder why. The cards on today's entry will are much easier to understand. In fact, today we are looking at nothing but icons and Hall of Famers.
However, before we get started, I just wanted to clarify that this list is an all-time tally and does not take into account cards that were submitted for BCCG grading. This is purely a BGS list, which makes names like Brady Quinn and Jimmy Clausen even more confusing.
With that being said, let's take a look at cards 90 through 81.
I told you it would get better. While this isn't my favorite Emmit Smith rookie it's still a great one. This card harkens back to the glory days of being a Dallas Cowboys fan. So much talent and potential on both sides of the ball. So much greatness yet to be realized. Let's have a moment of silence for Cowboys fan.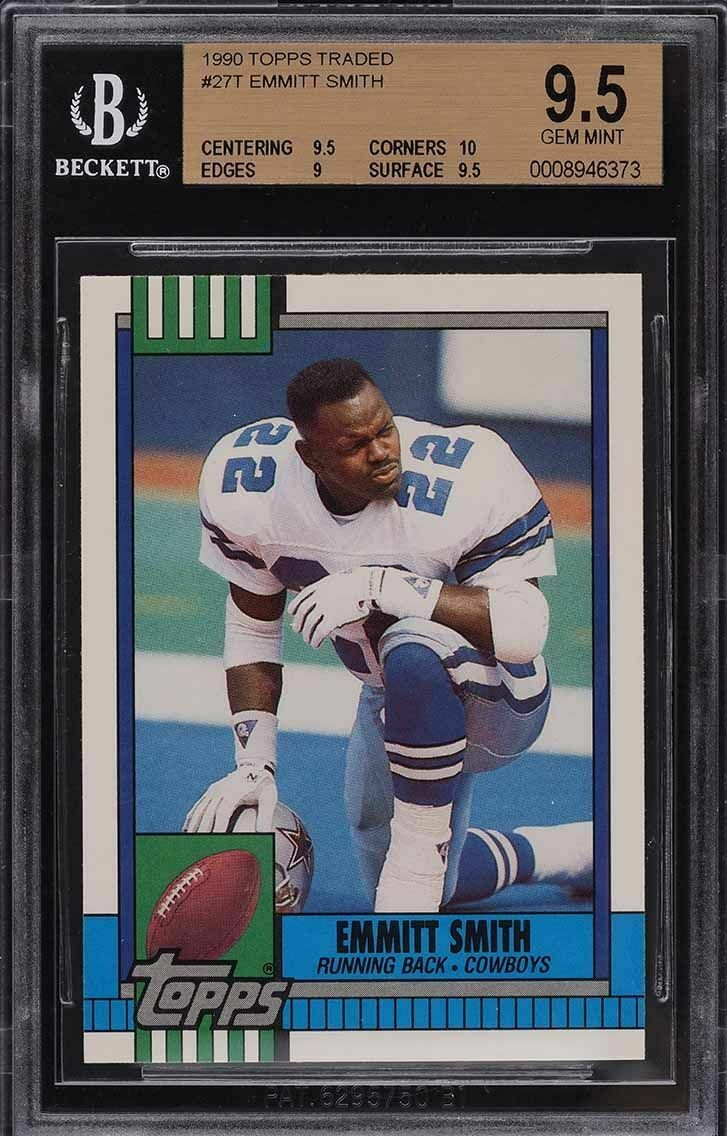 The 1993 Bowman design is simple and clean and might not have another card in it that is worth writing about. So, this Derek Jeter rookie really stands out in the set. Jeter wasn't quite yet the most eligible bachelor in NYC but he was on his way. Within a few years, he would be sending suitors on their way with a nice autographed baseball for their troubles.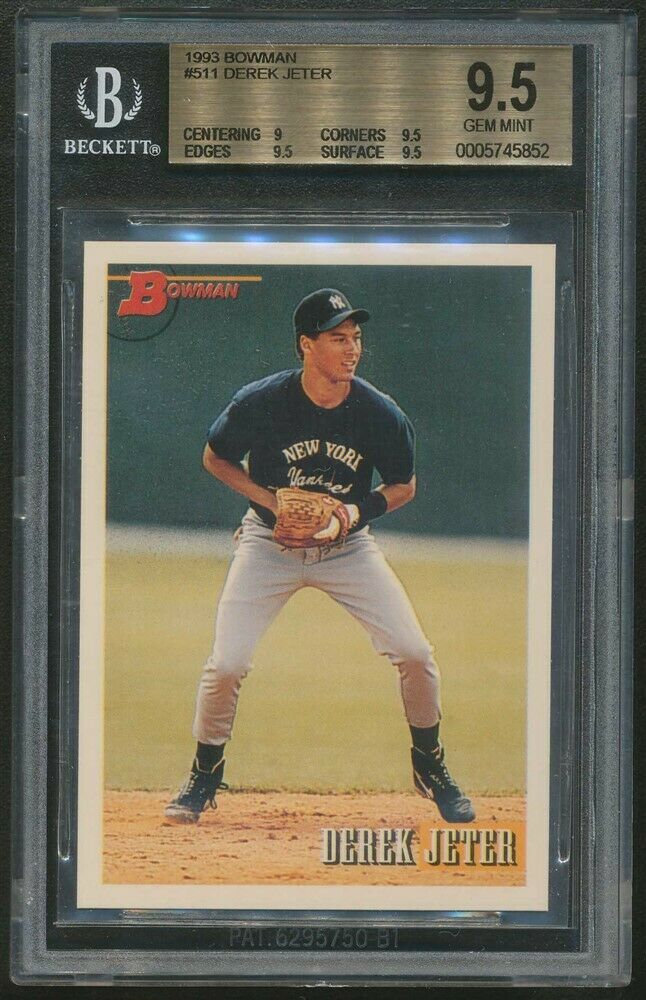 I'm a little surprised that it took this long into the countdown to get to Kobe Bryant. The 1996-97 NBA Rookie Class is like a Who's Who of basketball fandom in that era, but Kobe is by far the best of that bunch. It's no secret that after his untimely death earlier this year that his cards took off on the secondary market, but this Bowman's Best is still a great value if Topps Chrome or Finest are too expensive.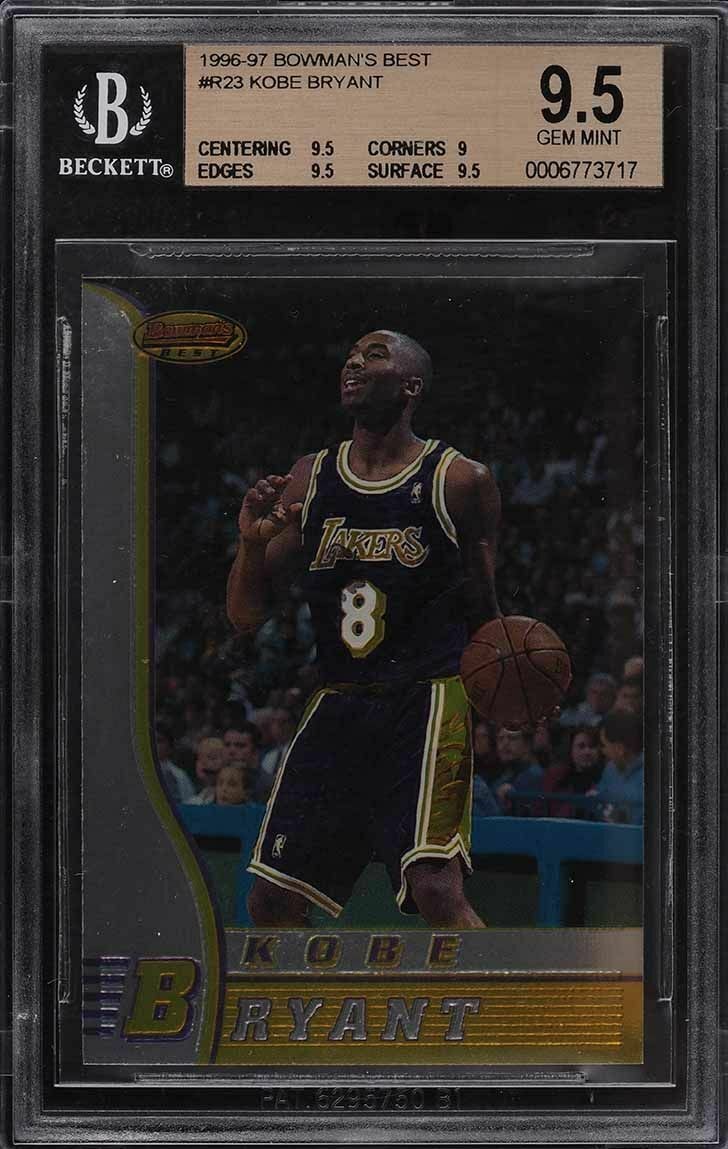 87. 1979-80 Topps #18 Wayne Gretzky RC (3,683 Copies Graded)
Let's be honest here, this is a very tough card in high grades. Most of that is centering issues due to the way they were cut, however, it's not centering alone for this Gretzky rookie. With that being said, this is at least a Top 10 All-Time Hockey Card.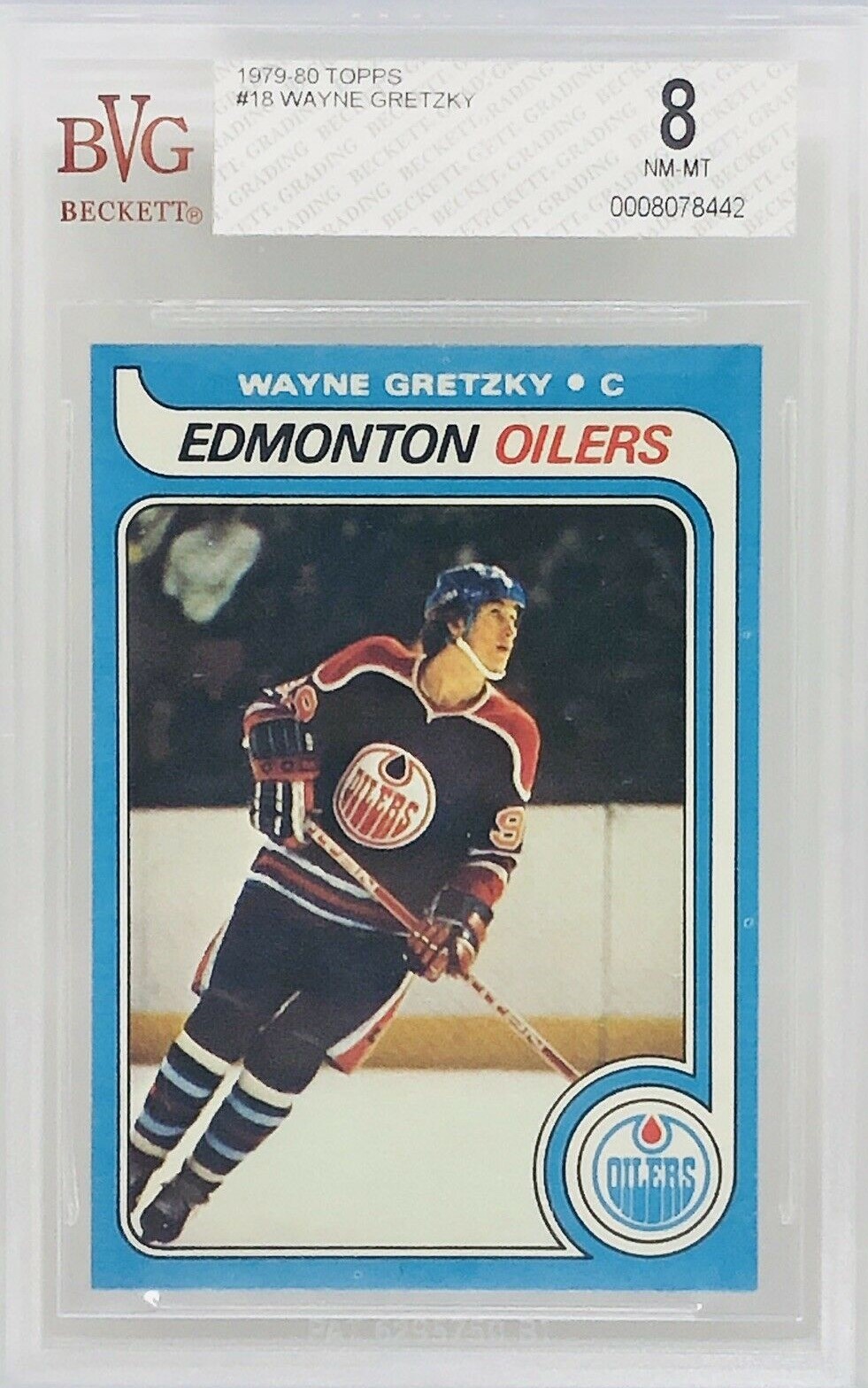 If number 87 is a Top 10 All-Time Hockey Card then number 86 is a Top 3. Everything I said above about the Topps version of this card is true of the O-Pee-Chee version, if not more so. Extremely tough in high grades due to how condition sensitive the cards are. The O-Pee-Chee will always be king due to rarity, but either version of the Gretzky rookie would look great in a collection.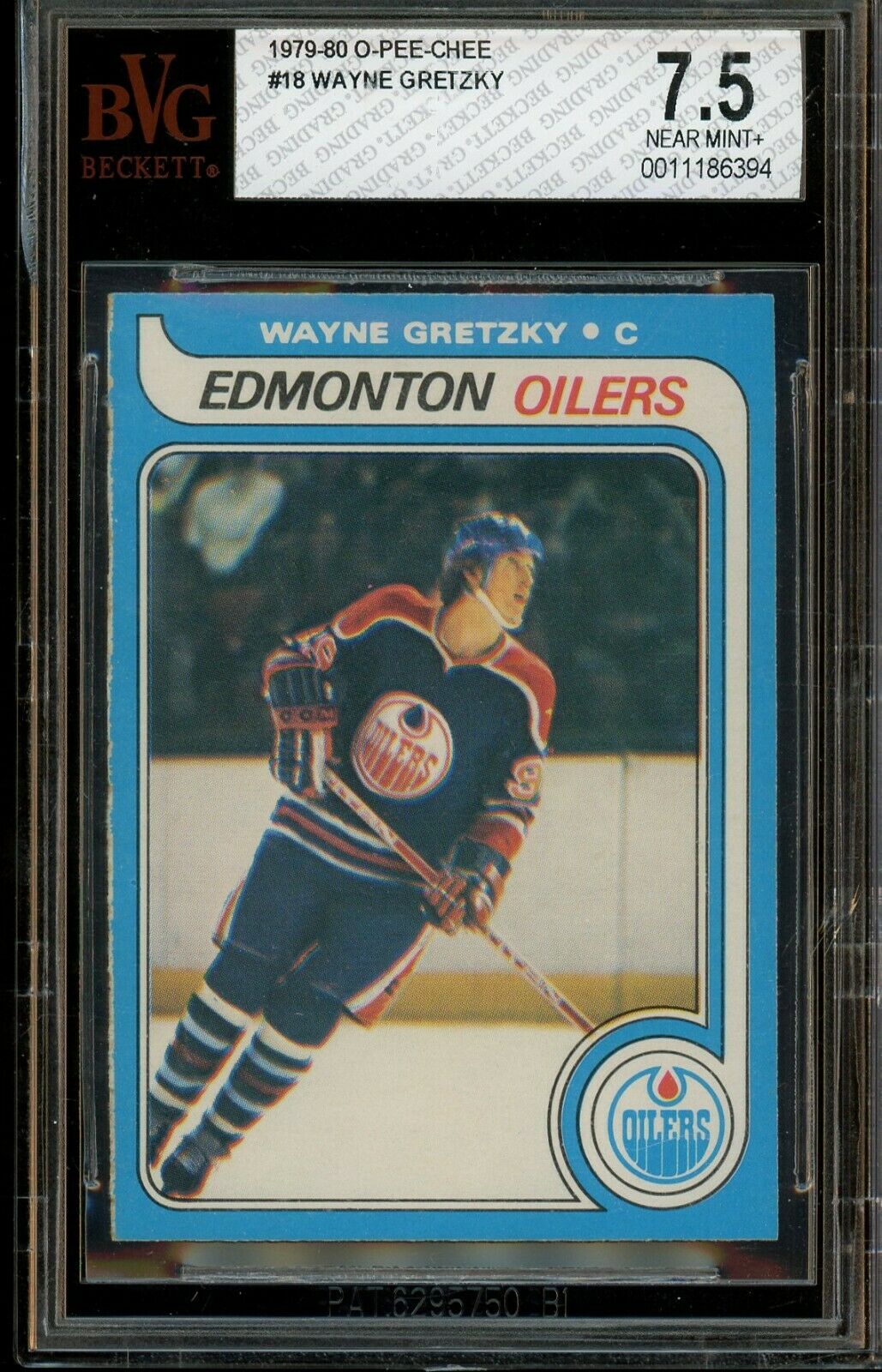 Admittedly, Gretzky was just a little before my time. I caught the tail end of his career and was at least aware of how great the Great One was. Jaromir Jagr, on the other hand, was right in my hockey watching prime, and he was awesome. This card took a real jump in the past 9 months as high-grade copies seem to catch the attention of the new blood in the hobby. It wouldn't be surprising if this card isn't in the Top 50 this time next year.
84. 1980-81 Topps #6 34 Larry Bird RC/174 Julius Erving TL/139 Magic Johnson RC (3,976 Copies Graded)
Just the third basketball entry on the countdown and this card needs no explanation. It's iconic in every sense of the word. Bird, Magic, and Doctor J all on the same card. Topps got it right here and collectors have been clamoring for this card since 1980.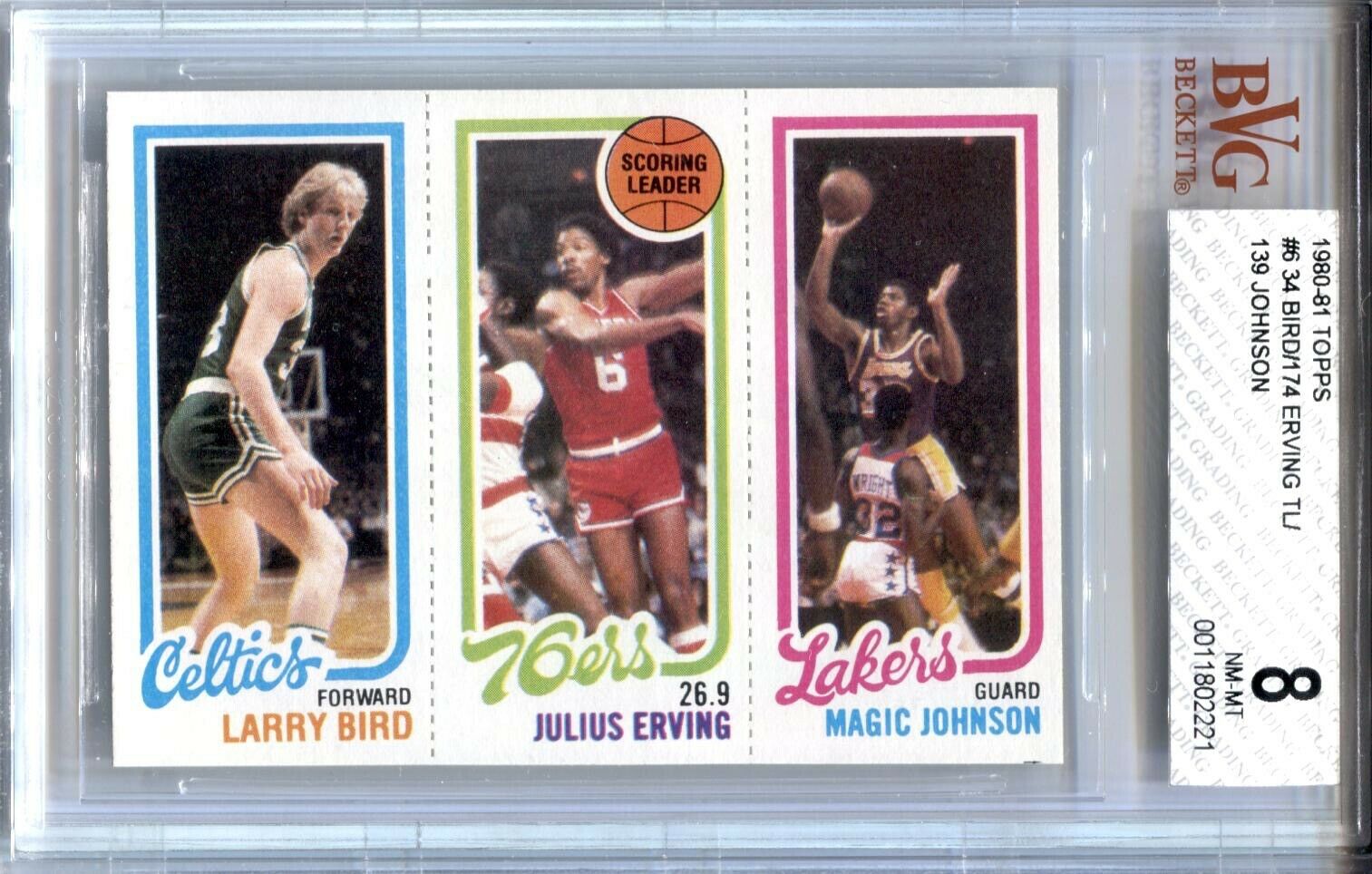 Much like the Chipper Jones from yesterday, this Barry Sanders is completely undervalued in the hobby. You can find raw copies in the $8 range but the return on a high-grade copy is well worth it. In fact, there are lots of names you can find in the '89 NFL Rookie Class that the same could be said of. It's a junk wax era product but don't let that stop you from enjoying it.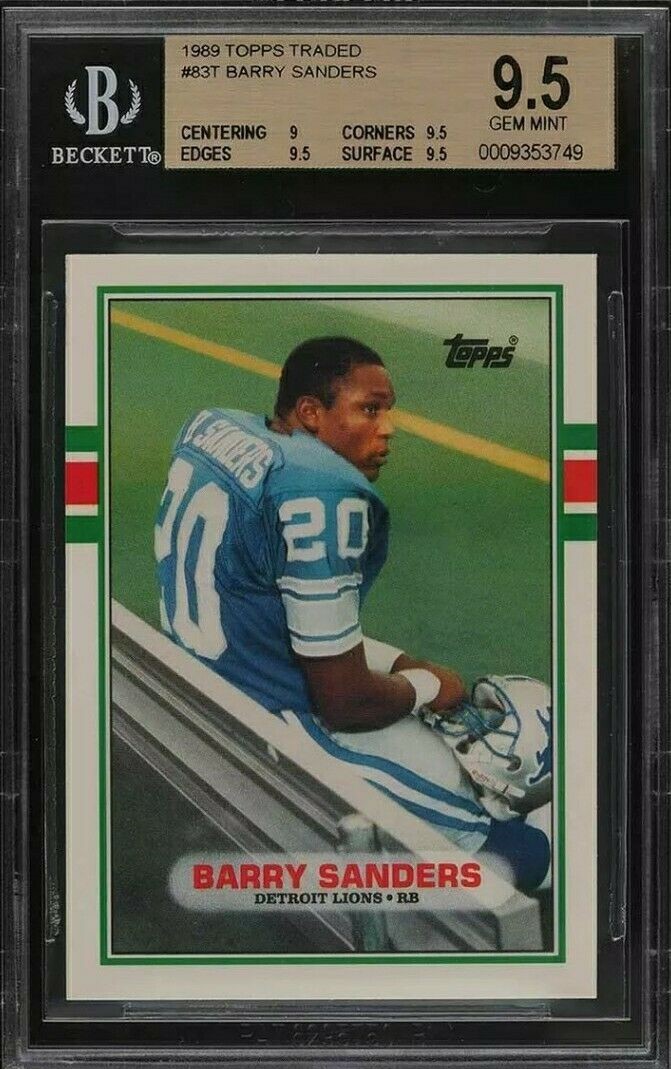 If you are keeping count at home this is Cal Ripken's first appearance on the countdown, but I'm sure it's not his last. Look at him. He has the eyes of a White Walker from GoT, he's almost staring right through you. All joking aside, Cal's rookies have always carried value and for great reason too. I'm sure you don't need me to explain why either.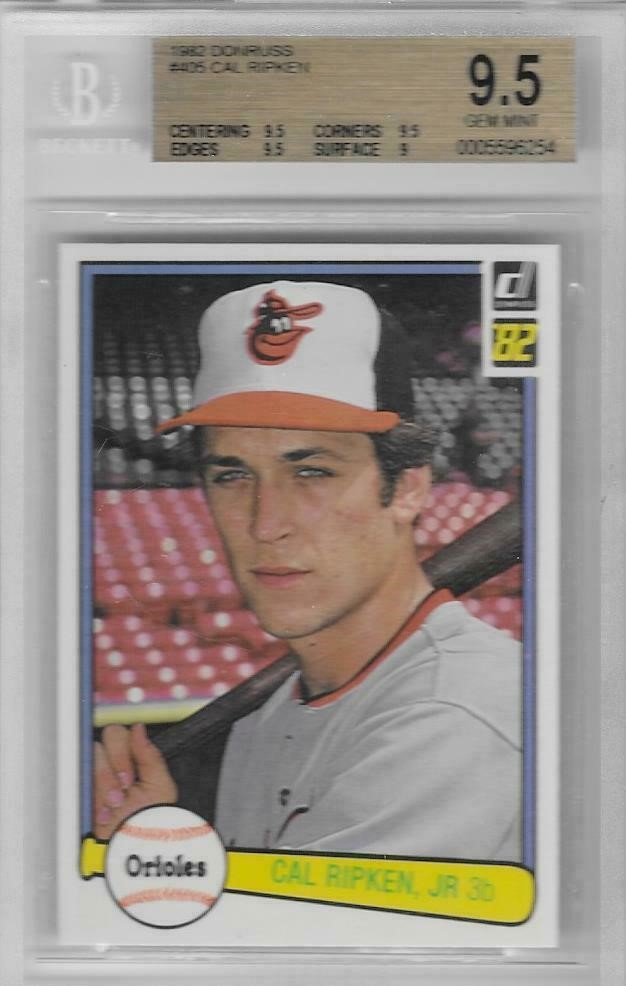 I have stated underrated a few different times on this countdown and this card is no different. We all know when it comes to Griffey Jr his '89 Upper Deck is his most sought after rookie, but if you can't afford it, or you're just looking for another option, this card is second on the list in my opinion.