Sports Artist Spotlight: Joseph Accardo
While other kids his age were putting their baseball and football cards into top loaders or sheets, 9-year-old Joseph Accardo was using his favorite cards as reference materials to create drawings. As an artist, he points to his father as his greatest influence.
"He would draw pictures for us as kids which got me interested in drawing," Accardo says. "I would say the first sports artist that caught my attention and motivated me was Dick Perez"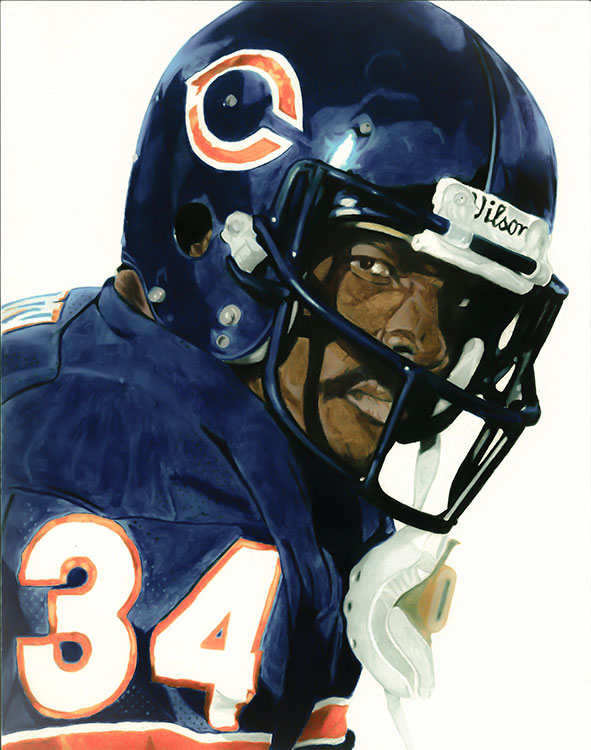 While most of Joe's work centers around pro sports, a favorite piece he's created so far is a commission he did of a family friend's father, who played high school football in the early 1960s.
"Derry Smith was the first African-American quarterback to play at Santa Monica High School," Accardo, who is based in Los Angeles, says. "He sadly passed away a few years back. For me, this piece had to be absolutely perfect to honor and capture the amazing man and athlete he was. Once the piece was revealed to his son, and he was visibly overcome with emotion, I knew I had achieved that."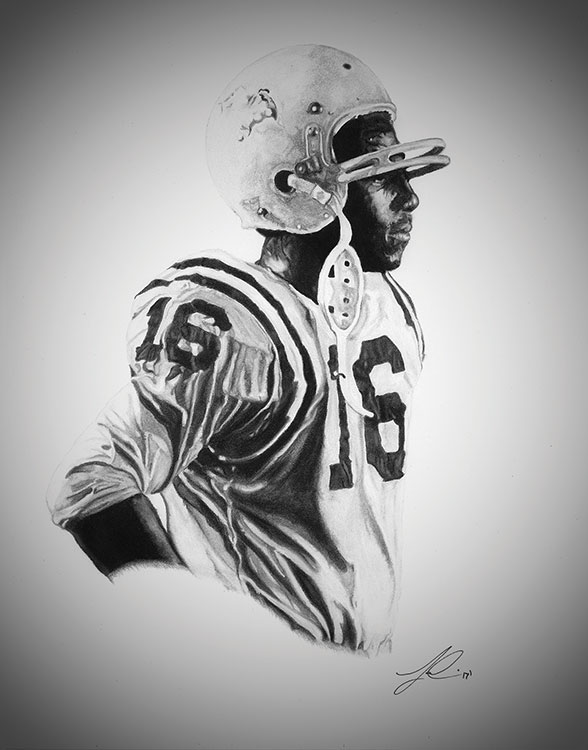 Another football piece he's proud of is one of Marshawn Lynch, which now hangs in Lynch's restaurant.