Artist Spotlight: Robert McFetridge
Robert McFetridge recalls sitting around the kitchen table with his brothers while their father, an artist, would help them draw whatever they wanted. "I was always into athletes," he says.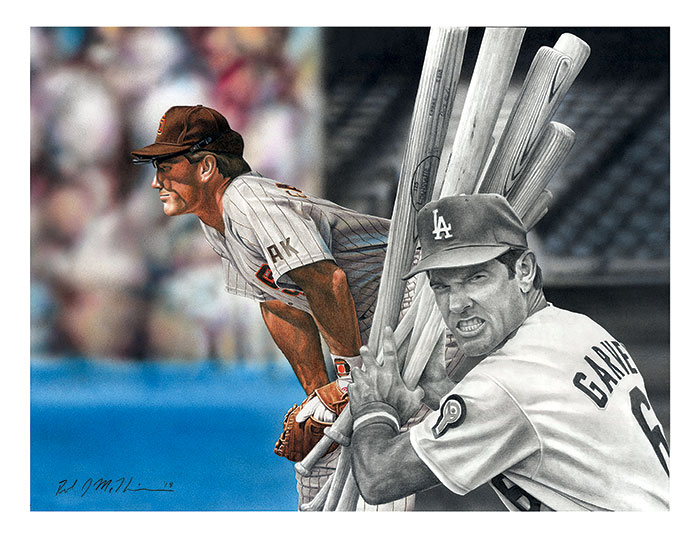 Robert cites his father as his biggest influence "because he is the reason I started drawing." McFetridge developed a keen passion for sports and art at a younger age, and collected trading cards for several years. "I was a huge card collector as a kid and always dreamed about one day having my artwork on the cover of a Beckett magazine [Editor's Note: Robert is creating a Steph Curry piece for a future issue of Beckett Basketball]."
One of the companies that has commissioned McFetridge for art work is Topps, and his works have appeared on Topps trading cards. His artwork also has been seen at the NFL Honors exhibit as well as Phoenix Suns program covers.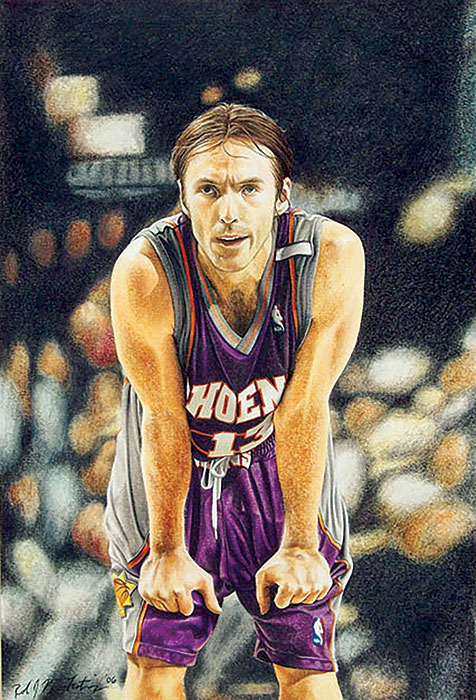 "I would hope my work grabs people's attention for more than just a few seconds," he says. "I want the collector or viewer to look further into my art past the obvious subject matter and to the extreme detail that I pack into any one of my artworks."
Instagram: @theartofrobertmcfetridge