Retro Beckett Basketball Card Monthly Hot / Cold – June, 1991
June, 1991 ushered in a new era in basketball. Michael Jordan and the Chicago Bulls finally broke through and won their first NBA Championship. In the decade that followed, history was made, records were shattered and the game changed forever.
Looking back, it's easy to pick out the biggest players in the league at the time. But speculation, the power of immediacy and print deadlines might make the Hot/Cold list in the June, 1991 issue of Beckett Basketball Monthly seem a little strange, especially at the top of the list.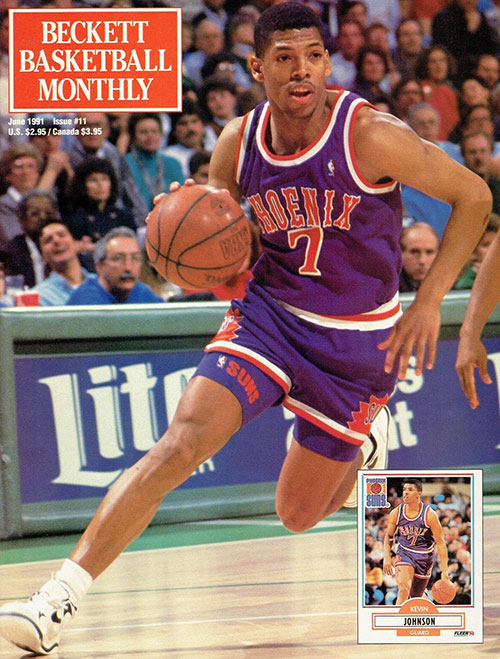 This week's Retro Hot/Cold is brought to you by Dynasty Breaks.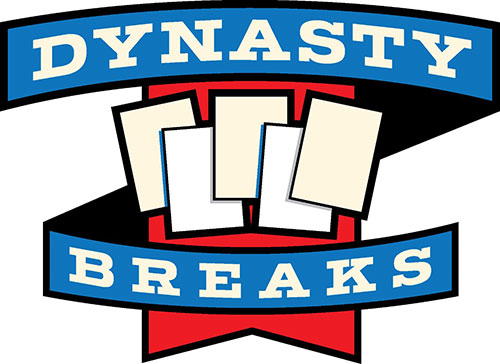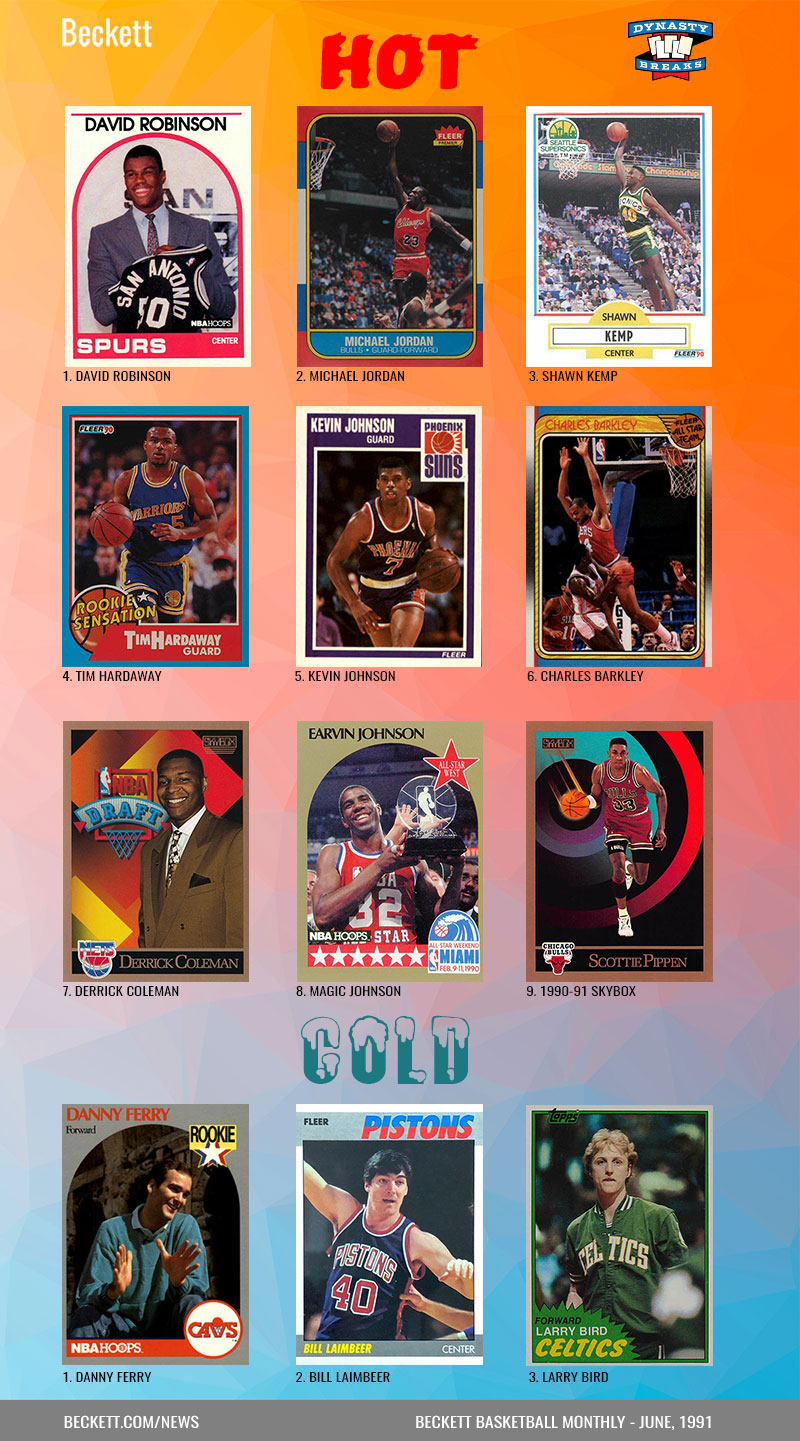 Here's the full Beckett Basketball Monthly Hot/Cold from June, 1991. The previous issue's rankings are also noted:
Hot
1. David Robinson (1)
2. Michael Jordan (4)
3. Shawn Kemp (2)
4. Tim Hardaway (3)
5. Kevin Johnson (5)
6. Charles Barkley (6)
7. Derrick Coleman (13)
8. Magic Johnson (16)
9. 1990-91 SkyBox (14)
10. Dominique Wilkins (9)
11. Larry Bird (8)
12. Clyde Drexler (20)
13. Brian Shaw (7)
14. Dee Brown (19)
15. Karl Malone (10)
16. Pooh Richardson (17)
17. Scottie Pippen (15)
18. Patrick Ewing (11)
19. 1990-91 Hoops (NR)
20. Reggie Miller (NR)
Cold
1. Danny Ferry (2)
2. Bill Laimbeer (3)
3. Larry Bird (1)
4. Detroit Pistons (5)
5. Isiah Thomas (4)
6. Ralph Sampson (6)
7. Mark Jackson (NR)
8. Magic Johnson (7)
9. Danny Manning (10)
10. Kevin McHale (NR)