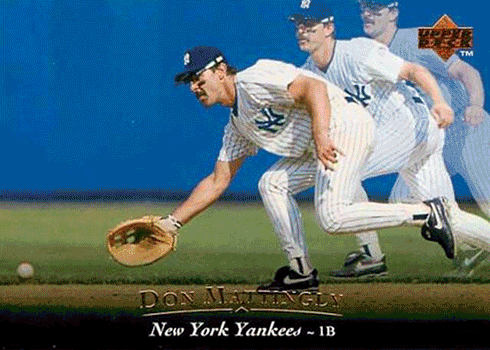 By Ryan Cracknell | Hobby Editor
Upper Deck's early sets were marked with several innovations like holograms, foil packs and pushy glossy card stock as a sports card norm. But there's another thing that stood out to me — multiple exposure cards.
Through a photography trick, these cards were able to convey motion through still photos. And we're not talking about lenticular effects employed by Sportflics. Upper Deck's multiple exposure cards overlapped individual shots into a single frame.
Not only did the end result look cool, but it offered up a dissection of athletic form. In three shots, you can trace how Nolan Ryan goes from wind up to follow through, Rickey Henderson steal a base and Jose Canseco muscle out a home run and watch it soar.
Upper Deck used them consistently in their baseball sets between 1989 and 1995, but in limited numbers. Between the Low and High Series, most of these sets had two such cards. However, 1992 reached a high of four if you include the Deion Sanders #SP3 card where he transformed from a base stealing ball player to a football star.
If you want to achieve such an effect, there are a couple of ways to do it without necessarily using Photoshop. The first is to have the flash go off several times quickly in a dimly lit environment. One could also set up the camera for a long exposure, and cover up and uncover the lens a few times.
Here's a gallery of more than a dozen Upper Deck Baseball multiple exposure cards from 1989 through 1995.
Upper Deck Baseball Multiple Exposure Gallery
1989 Upper Deck Nolan Ryan #145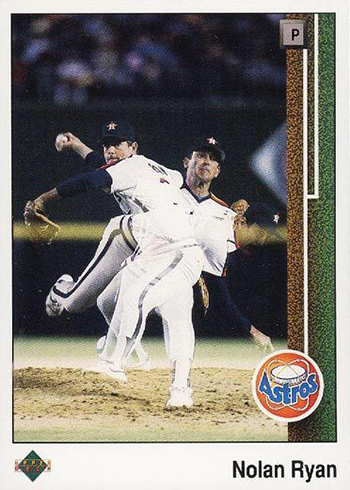 1989 Upper Deck Jim Abbott #755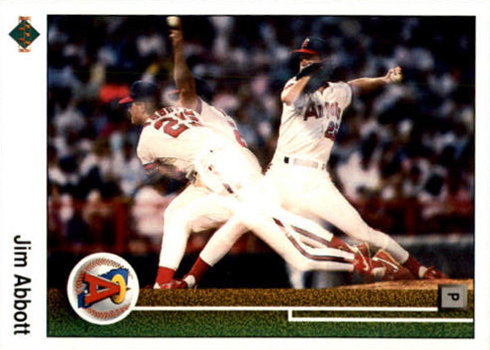 1990 Upper Deck Wade Boggs #555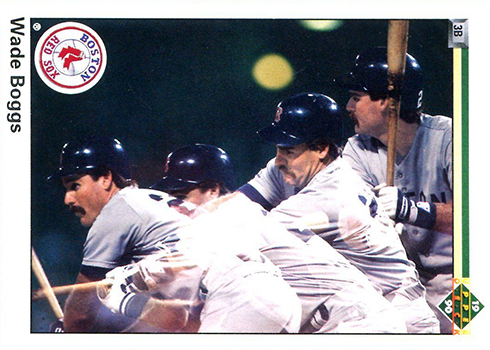 1991 Upper Deck Fernando Valenzuela #175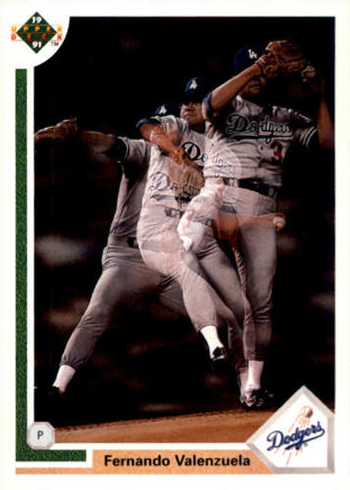 1991 Upper Deck Rickey Henderson #444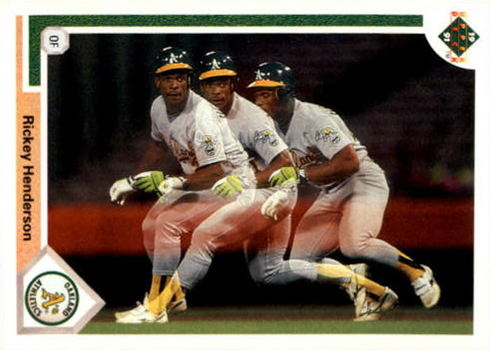 1991 Upper Deck 777 Joe Slusarski RC #777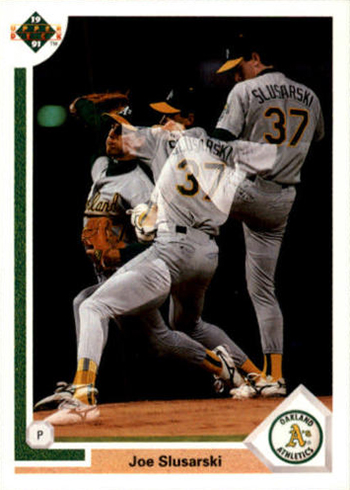 1992 Upper Deck Jose Canseco #333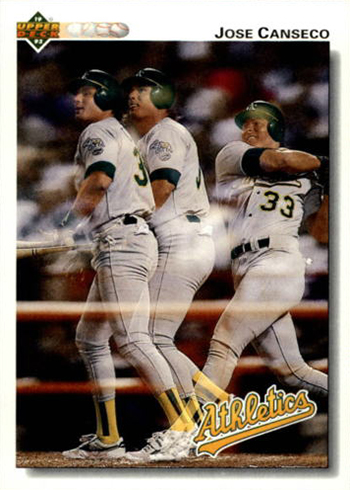 1992 Upper Deck Ken Griffey Jr. #424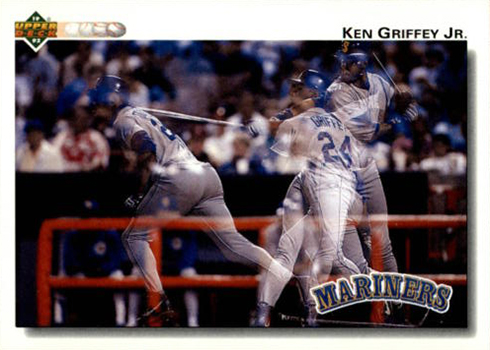 1992 Upper Deck Eddie Murray "400 Home Run Club" #728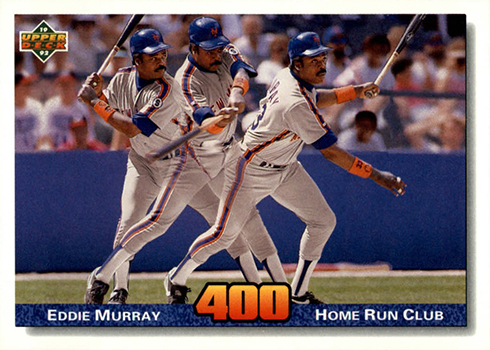 1992 Upper Deck Deion Sanders #SP3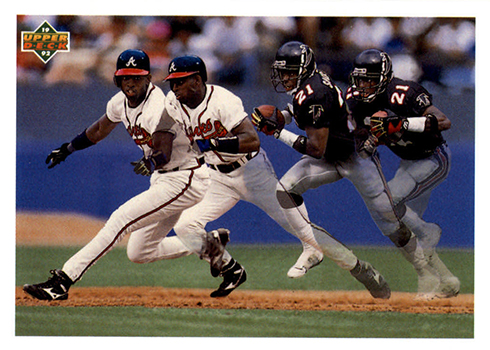 1993 Upper Deck Brent Gates "Diamond Debuts CL" #500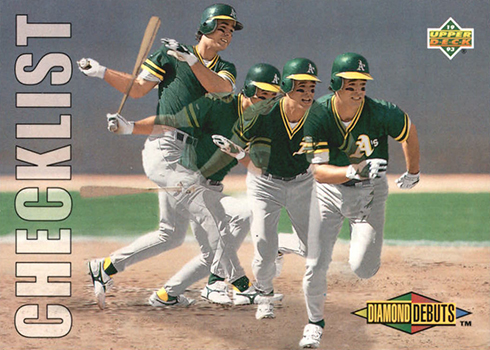 1993 Upper Deck Phil Hiatt #645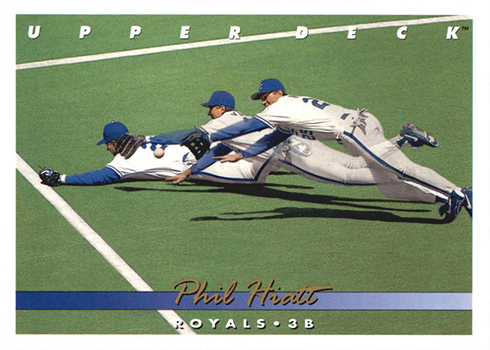 1994 Upper Deck Mike Mussina "The Future Is Now" #44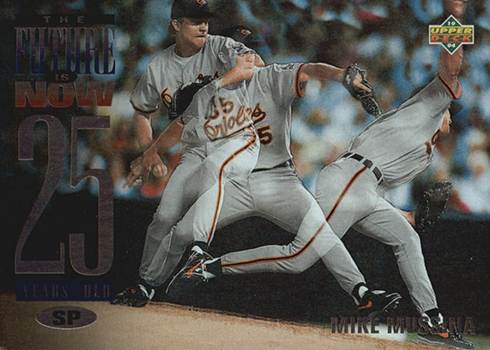 1995 Upper Deck Don Mattingly #210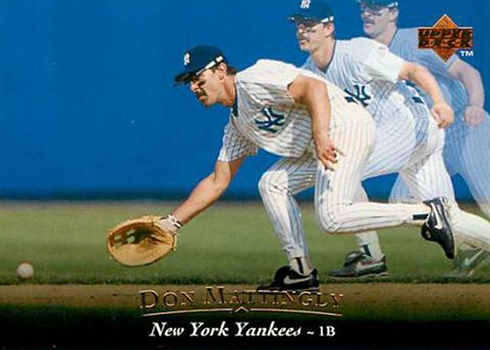 Comments? Questions? Contact Ryan Cracknell on Twitter @tradercracks.