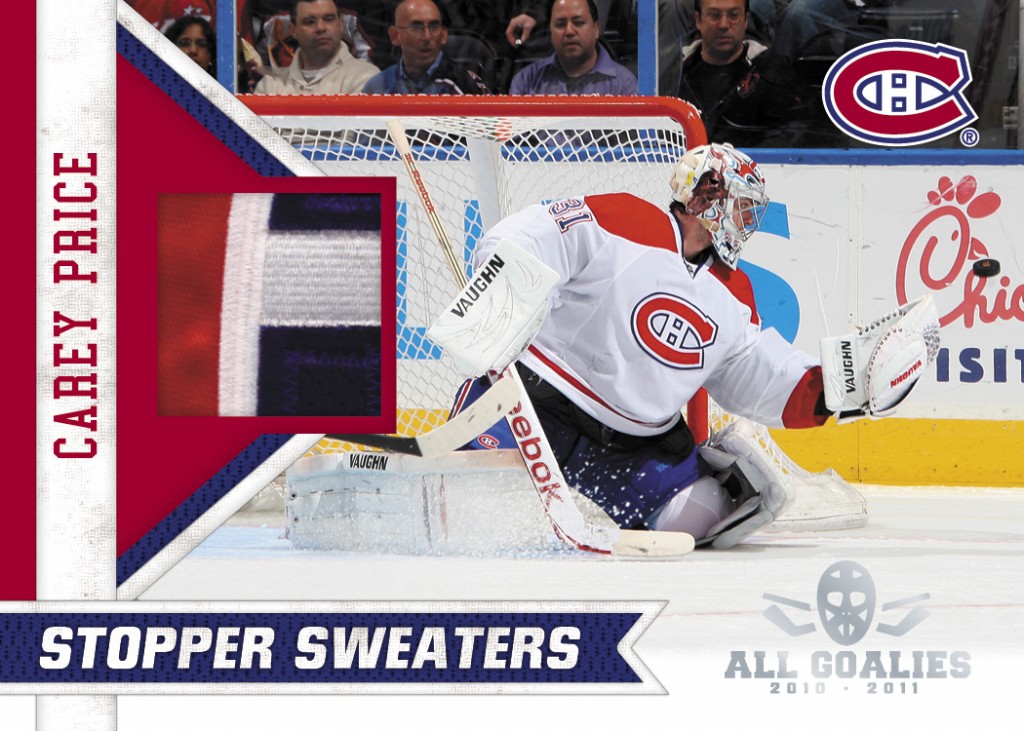 By Andrew Tolentino | Hockey Editor
Striving to fortify its first-year impression with hockey hobbyists, Panini will come bearing gifts to the NHL playoffs.
Slated for a release date of June 8,  the 2010-11 All Goalies boxed set will arrive with an affordable SRP — $19.99 — and that desirable quality that defines a comprehensive product like this. Collectors can complete the 100-card-large set and expect to pull five parallels, plus one memorabilia card with each box.
"Outside of a couple of emergency call-ups who appeared after the rookie cut-off date, it's an exhaustive collection of everyone who manned the pipes in the NHL this season," explained Panini America NHL Brand Manager Al Muir.
Among the masked men featured in All Goalies,  notable netminders like Felix Potvin, Patrick Roy and Curtis Joseph round out the checklist.
Muir playfully added, "There's something about [goalies]  that's compelling even to the casual sports fan. Maybe it's the personality behind the masks, or their ability to change the course of any game on their own with a spectacular glove save or an unprotected five hole. Or maybe it's just a respect for the profound insanity that motivates these men to don the tools of ignorance … Whatever the case, the hobby can't get enough of them, and All Goalies is the only place to find all of the world's greatest puck stoppers in one place."
Also, in celebration of our heavily-padded protagonists: