LeBron James: 3 Things to Collect Beyond Basketball Cards – Beckett Pricing Insider
LeBron James is king of the basketball card market. But he also has some interesting collectibles from outside the trading card realm. Here are three things to look for that are definitely different but won't break the bank.
1. 2005 Hardwood Heroes LeBron James NBA Medallions
LeBron second-year cards can be expensive, but this 2005 medallion is not. Originally retailing for $2.99, NBA medallions were sold through a promotion between USA Today and participating retailers like 7-Eleven.
The medallion front features a glossy player photo while the back has the player's jersey number. Not difficult to find, the James medallion is the highest valued in the set at $5-$12.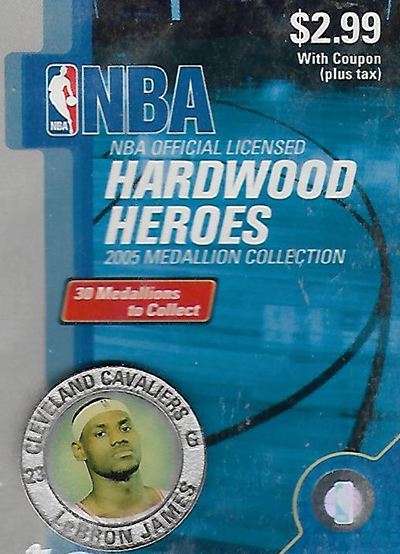 Slightly more expensive is a 2007 Cavaliers medallion that was available through a similar promotion between the Cleveland Plain Dealer newspaper and participating retailers.
2. LeBron James King James Comic Books
In 2004 and 2005, DC Comics and Powerade teamed up to produce a LeBron James comic book. It was done to promote the Powerade FLAVA23 sports drink.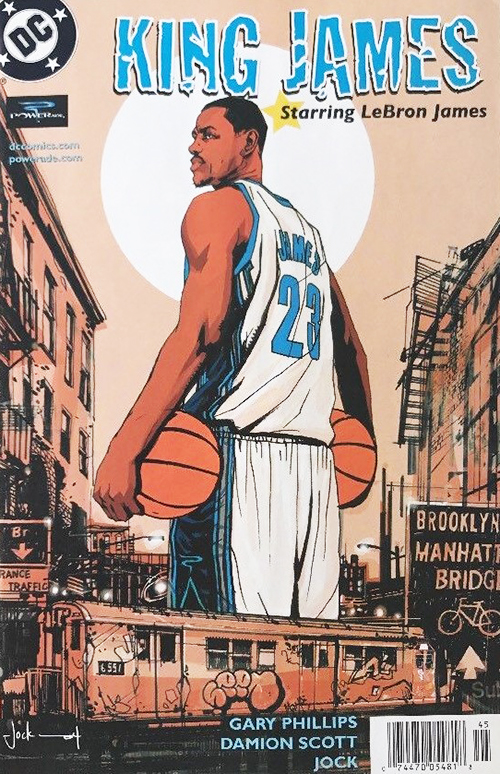 The King James: Starring LeBron James and King James: Long Live The King comics, feature variant covers from notable artists such as Ariel Olivetti, J.G. Jones, Rick Leonardi and Jock, were available at Kroger stores and through mail-in redemption. In addition, a special armed forces edition was given out only at military commissaries.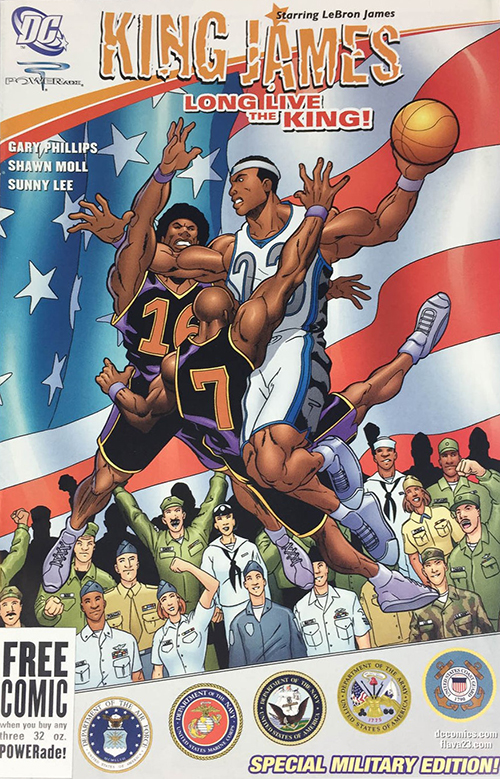 Despite a supposed massive print run, some issues seem to be less common than others. Cover art also plays a role in the books' desirability today. In general, prices tend to run in the $5-$20 range depending on condition.
3. 2010, 2012 ESPN Magazine NBA Previews
The 2010 preview has become a sought after magazine, selling online in the $8-$20 range. James shares the cover with Kobe Bryant and Kevin Durant in an image drawn by current Marvel Chief Creative Officer and fan favorite artist Joe Quesada. Interior images showcase artwork from big-time comic creators like J. Scott Campbell and Gabriele Dell'Otto.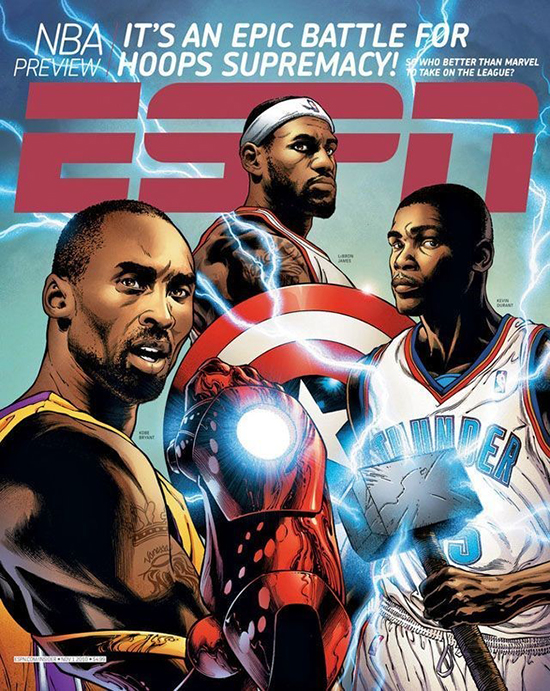 Newsstand versions are more desirable because they lack any address label. But finding one in decent condition can be a problem due to the oversized format.
The 2012 preview issue is worth mentioning in that it contains a removable LeBron: King of the Rings comic book. Unlike the previously mentioned comics, the Adi Granov cover and interior pages of this book depict LeBron in an actual NBA uniform. Collectors looking to pick one up should expect to pay somewhere in the $5-$15 range.