In The Game and Sport Kings Merge Into One Company
In The Game, Inc., and Sport Kings LP are merging as one company.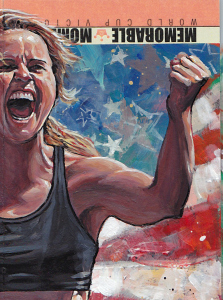 The companies owned by Dr. Brian Price were kept separate, but they will now be one, Price announced today.
"By making this acquisition, I will be able to continue the production of the Sport Kings brand as the consolidation of the brand into the ITG family makes it easier to move forward with future releases," Price said on his blog. "In the past websites, marketing and sales were kept separately causing confusion in the marketplace, this acquisition removes that confusion."
Price will move forward with the Sportking series releasing Series F this summer before the National Sports Collectors Convention in Chicago.
Price brought Sportkings into the marketplace in 2007 after obtaining the right for the old set. The original Sport Kings was released by the Goudey Gum Company in 1933 and 1934. It featured a range of athletes from all different sports.
Here are highlights from the upcoming Sportskings release:
Some of the athletes that will sign for Series F include Shaquille O'Neal, Bill Parcells, Tito Ortiz, Scottie Pippen, Fernando Valenzuela, Kerri Strugg and Frank Gifford.
Artist Jared Kelly will again be involved in creating art cards, including the Memorable Moments insert. Kelly will depict 20 significant moments in sports history and create four cards for each to fit like a puzzle.
In addition, jumbo patches will be included featuring a sketch of each player on the card.
Look for more information on Beckett.com as it becomes available.