Hayden Christensen Autographs Returning to Star Wars Cards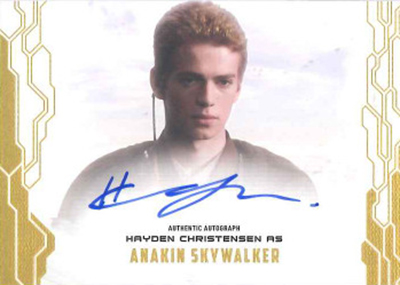 By Ryan Cracknell | Hobby Editor
On the scale of Darth Vaders (and would-be Vaders), Hayden Christensen's take is likely to be ranked by most sandwiched between the dynamic duo of David Prowse and James Earl Jones on the plus side and "the kid from Jingle All the Way" on the other. But still, he was Darth Vader (even if the vast majority of that was as pre-heavy breathing Anakin). And when it comes to Star Wars trading cards and autographs, that means something.
To date, Christensen has but one Star Wars autograph card. But that's about to change.
Topps has announced that the star of Attack of the Clones and Revenge of the Sith is back in the signature fold with new Hayden Christensen autograph cards coming in multiple products. The first is 2017 Topps Star Wars Masterwork.
The Canadian actor's only other certified autograph card came in 2006 Topps Star Wars Evolution Update.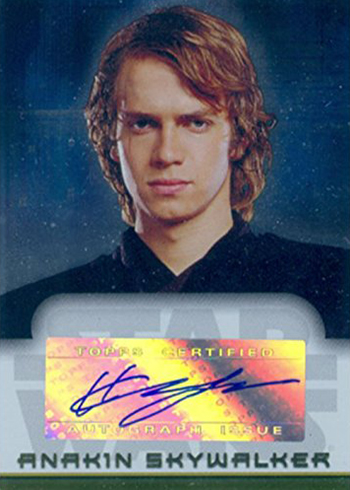 Extremely scarce to begin with, most of the Evolution have been absorbed into collections. As a result, they rarely come up for sale. And when they do, they're not cheap.
Comments? Questions? Contact Ryan Cracknell on Twitter @tradercracks.