2012 Press Pass Sports Town Football Inscription Autographs Gallery
Can the 2012 NFL rookies get any more popular?
They have been the selling point of many products and  Press Pass' Sports Town is all about the rookies.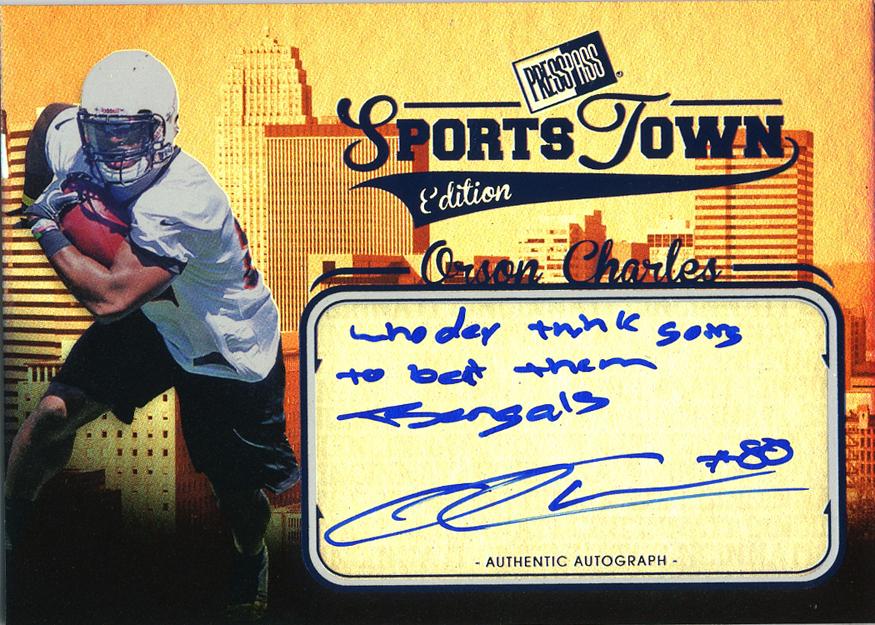 In August, Beckett issued a first look of the company's newest product, which has players such as Andrew Luck, Robert Griffin III, Russell Wilson, Ryan Tannehill and Brandon Weeden.
Sports Town will feature one pack of four rookie autograph cards. Some of those autographs will include inscriptions and rare red ink variations.
Sports Town will release to hobby shops on Oct. 31.
Some of the most popular cards out of this product could be the inscriptions.
RG3 wrote 'HTTR' (Hail to the Redskins) on his cards and Wilson inscribed 'Dangeruss.'
Here's a look at some of the other inscriptions in Sports Town.