Collecting Concepts: It's your birthday …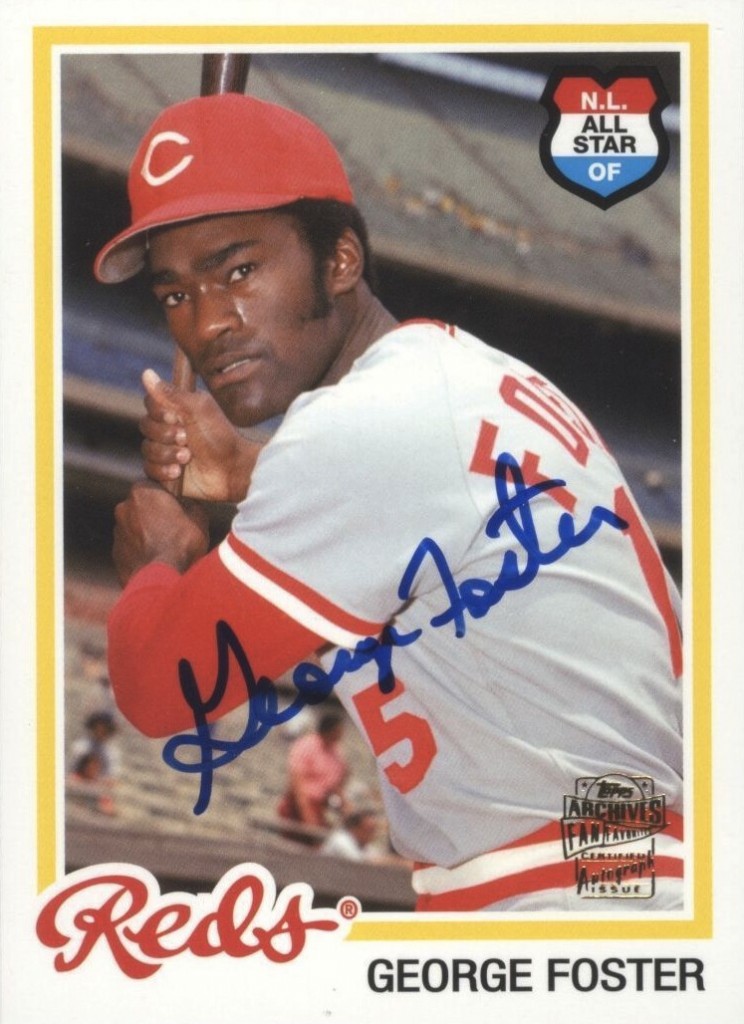 By Chris Olds | Beckett Baseball Editor | Commentary
Ever struggled with ideas of how you should bring a semblance of order to your collection — or just feel you need a new niche or project that's not player- or team-related or going to break the bank?
I have, and I have had a few whims through the years — many of which just didn't last long. (Just like the time recently I started to sort cards from a 1987 Topps vending case … it was work halfway into Box 3.)
One summer, after perusing the newest Oakland A's media guide, I decided to try and track down a common card in the proper uniform of every player to play in a game for the A's during the Oakland years (1968-forward). The guide included an alphabetical list and didn't seem too tough as I already had plenty of the cards already. It made a box of about 100 old pages from a trade useful but the idea died after a couple trips to the card shop a few weeks later.
Another idea was to collect my schools more intently — that didn't happen, either. There's just too much.
But the one idea that stuck — well, sort of — was one that I only have to pay attention to once a year on my birthday.

Years ago, while flipping through my priceless copy of Total Baseball — what us baseball geeks did before the Interwebs — I noticed that a single postseason baseball game was played the day I was born and that a single player had homered that day.
It was Oct. 9, 1976, and it was Game 1 of the National League Championship Series between the visiting Cincinnati Reds and the host Philadelphia Phillies at Veterans Stadium. The lone home run? It was hit by the Reds' George Foster off of Phillies ace and future Hall of Famer Steve Carlton in the sixth inning of a game that the Reds won, 6-3, en route to a World Series title (beating the Yankees). I made my debut several hours earlier in the afternoon.
The Reds were the first team I paid attention to as a kid — being from Ohio and having a great grandmother who religiously watched or listened to games — and I already had Foster's autograph, which had been nabbed for me at a personal appearance in Ohio by another grandma, of course. (I lived in Wyoming — pre-Colorado Rockies — not many player appearances there.)
Checking that one historic box score led to another … and another … and another.
I decided — again, a bit haphazardly — that I wanted the autograph of any player who had homered on my birthday. Seemed easy enough, right? After all, only so many games are played in October — since it's the postseason — it's not like a day in the summer where there could be 15 games on the schedule, right?
It was a challenge, but it didn't seem impossible since I already had the first … so I started. I picked up Paul Molitor and Steve Garvey (both 1981) signed baseballs in trade. I got Don Baylor (1982) and Graig Nettles (1980) through-the-mail. I already had Jose Canseco (1988) since he was my favorite player then. Certified autograph cards were not routine back then — they were typically only the domain of rookies — so I put things on hold a few months later when I had a pricey roadblock called Cal Ripken Jr. in my way and more than a few guys you probably don't even remember today. (The list is below.)
Today, that autograph list includes more than 80 players since there are more and more playoff games than ever before. I recently updated it just to see how I had done through the years, and it turns out I haven't done too badly keeping up without even trying. (Hadn't really pursued the list much in the last half-decade, and I never really started re-trying again with any amount of focus since the certified autograph boom, either. This could be fun.)
My birthday list is one that includes some big names — Albert Pujols, Darryl Strawberry, Jim Thome, Alex Rodriguez, Derek Jeter and even a guy named Nick Swisher. (Who? My favorite player today.) Surprisingly, I have a few of those biggest ones but not all. It's also a list that includes some obscure players, guys who aren't likely to have many — if any — certified autos: Mark Brouhard, Larry Herndon, Harry Spilman, Tony Eusebio and the esteemed Benito Santiago for starters.
In all, through years of collecting since the project began and went on hiatus, I own roughly 20 of the players on the list, and it was fun updating my list by checking out the recent years via retrosheet.org. Interestingly, I met two of the players — Lance Berkman and Chris Burke — on the same day in the same season before they went on to both homer that year.
It's a collecting challenge I made to myself years ago that I'll perhaps get around to finishing soon once I really re-start the engines on the project. It will be much easier today — well, unless some big names go yard in today's Detroit-Oakland or San Francisco-Cincinnati games — with online searches that make buying cards as easy as looking up box scores (the click of a mouse).
I'll perhaps get them all sorted together and re-start the project again soon, depending on how today goes. But, if not, I always have until next year to make the big push before the list potentially grows once again.
Either way, though, I'm still not touching those 1987 Topps cards.
Do you have a unique or odd collecting niche? Tell us in the comments below.
Chris Olds is the editor of Beckett Baseball magazine. Have a comment, question or idea? Send an email to him at colds@beckett.com. Follow him on Twitter by clicking here.
—
PLAYERS WHO HOMERED ON OCT. 9 (SINCE 1976)
1976 — George Foster
1980 — Graig Nettles
1981 — Art Howe, Steve Garvey, Dave McKay, Ted Simmons, Paul Molitor
1982 — Don Baylor, Mark Brouhard
1984 — Larry Herndon
1985 — Willie Wilson, Pat Sheridan
1987 — Jim Lindeman, Jeffrey Leonard, Harry Spilman
1988 — Mike Scioscia, Kirk Gibson, Darryl Strawberry, Kevin McReynolds, Jose Canseco
1990 — Paul O'Neill, Chris Sabo, Jay Bell
1991 — David Justice, Andy Van Slyke
1993 — John Kruk, Lance Johnson, Frank Thomas
1996 — Brady Anderson, Rafael Palmeiro, Derek Jeter, Bernie Williams
1997 — Manny Ramirez, Marquis Grissom, Cal Ripken Jr.
1998 — Jim Thome (twice), Manny Ramirez, Mark Whiten
1999 — Greg Colbrunn, Edgardo Alfonzo, Todd Pratt, Tony Eusebio, Ken Caminiti, Darryl Strawberry, John Valentin, Brian Daubach
2001 — Brian Jordan, Chipper Jones, Andruw Jones, Brad Ausmus, Vinny Castilla, Ellis Burks
2002 — Kenny Lofton, David Bell, Benito Santiago, Albert Pujols, Miguel Cairo, J.D. Drew, Darin Erstad, Brad Fullmer
2003 — Jason Varitek, Nick Johnson
2004 — Shawn Green (twice), Johnny Estrada, Andruw Jones, Carlos Beltran, Ruben Sierra, Henry Blanco
2005 — Adam LaRoche, Brian McCann, Lance Berkman, Brad Ausmus, Chris Burke
2008 — Chase Utley, Pat Burrell
2009 — Alex Rodriguez, Mark Teixeira
2010 — Marcus Thames, Nick Swisher, Carl Crawford, Carlos Pena, Ian Kinsler, Nelson Cruz
2011 — David Freese, Ryan Braun, Prince Fielder, Yuniesky Betancourt
2012 — TBD!