Fleer Retro Basketball highlights female great and HOF baseball star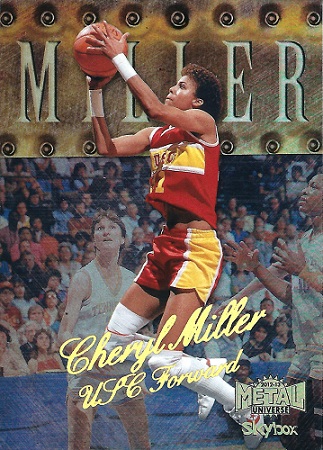 By Susan Lulgjuraj | Beckett Basketball Editor
Cheryl Miller is one of the greatest basketball players in women's college history. She appears on a handful of cards in the 1990s, after her playing career was over – but a career that stuck with many.
When she graduated from USC in 1986, Miller was second all-time in scoring in the NCAA with 3,018 points. She now sits eighth on the list.
Upper Deck included Miller, the sister of Indiana Pacers great Reggie Miller, in 2012-13 Fleer Retro basketball that came out this week. Miller has popped up on cards earlier this year when Upper Deck also included her in 2012-13 SP Authentic.
"Cheryl is one of the greatest women's college players of all-time and is in the Hall-of-Fame," Upper Deck's Chris Carlin said. "We wanted to explore the opportunity of expanding our checklist to include some prominent female players potentially and we believe she was an excellent candidate to test the waters with, especially considering she continues to play such a major role in the game of basketball today. We will see how collectors react to her inclusion, but thus far it seems positive."
Miller has autographs and low-numbered parallels in Fleer Retro, including these cards.
2012-13 Fleer Retro Platinum /100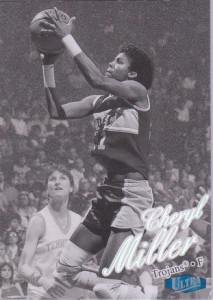 2012-13 Fleer Retro base autograph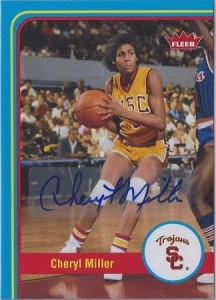 2012-13 Fleer Retro Metal Universe /100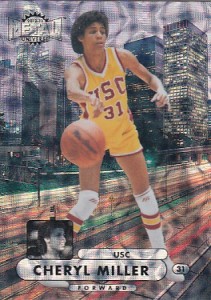 Another quirk to Fleer Retro was in the inclusion of Tony Gwynn basketball cards – yes, the Hall of Fame baseball player.
Gwynn played basketball for four seasons at San Diego State and was drafted by the San Diego Clippers in the 10th round of the NBA draft.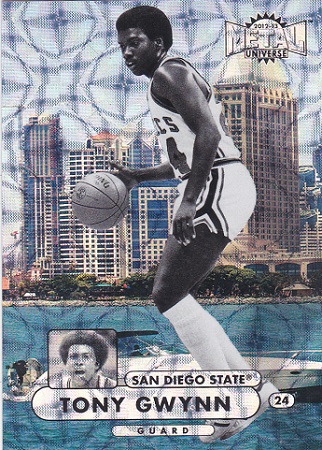 Susan Lulgjuraj is an editor of Beckett Basketball. You can email her here with questions, comments or ideas. Follow her on Twitter here. Follow Beckett Media on Facebook and Twitter.