Instant PC: 10 Career-Defining Tony Gwynn Cards
With so many different base cards, subsets, parallels, memorabilia cards and autographs, building out a collection for a single player can be overwhelming.
Luckily, the ten-card Instant PC article series is here to help.
There are over 11,000 different Tony Gwynn cards, according to the Beckett database.
So where does one begin putting together a Tony Gwynn personal collection?
These ten cards serve as an excellent representation of his playing career and footprint on the hobby, making them a great place to start.
1. 1983 Donruss #598 Tony Gwynn RC
Buy on:
There are three different Gwynn Rookie Cards—four if you count the O-Pee-Chee set that is a mirror image of Topps—and this is the clear No. 3 in terms of appeal. That said, his Rookies are affordable enough that snagging one of each is a logical place to start any PC.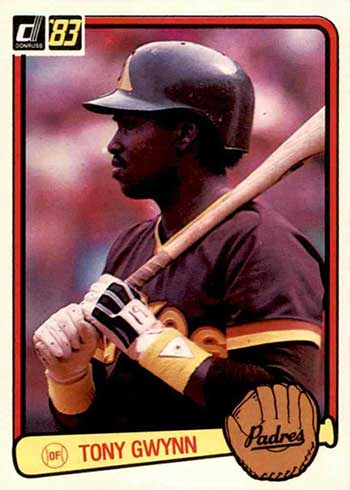 2. 1983 Fleer #360 Tony Gwynn RC
Buy on:
The Topps Rookie is the most sought after, but this gets my vote for most visually appealing Gwynn rookie card. It perfectly captures the beautiful disaster that was the San Diego Padres uniforms in the 1980s. My two cents, 1983 Fleer as a whole is an underrated set.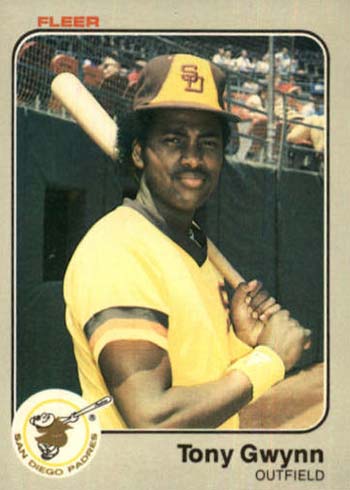 3. 1983 Topps #482 Tony Gwynn RC
Buy on:
The inspiration for a run of cards in the Project 2020 series, Gwynn's most recognizable Rookie Card is undoubtedly this 1983 Topps card. The main photo isn't the best, but the inlaid headshot makes this set a classic. Consider this a mandatory part of any Gwynn PC.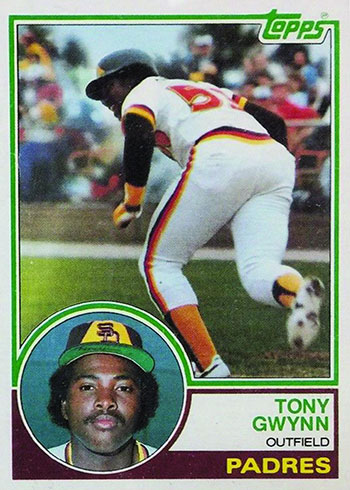 4. 1985 Topps #660 Tony Gwynn
Buy on:
It's not particularly valuable or especially significant. It's just a third-year card of a Hall of Fame legend rocking flip up shades and one of the most ridiculous hats in MLB history.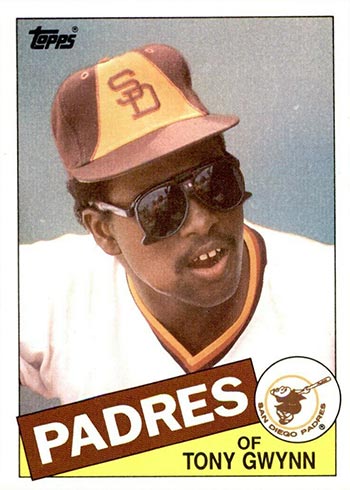 5. 1995 Ultra Hitting Machines #7 Tony Gwynn
Buy on:
One of the beauties of collecting a player who starred during the 1990s is all the fun insert sets that headlined that era of cards. The Fleer and Ultra sets are a goldmine of visually appealing and extremely affordable inserts, and I'm partial to this 1995 Ultra Hitting Machine card.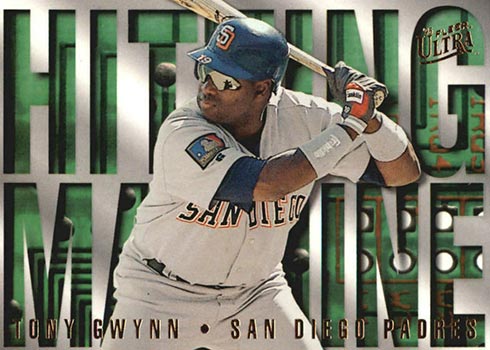 6. 1997 Bowman's Best Autographs #29 Tony Gwynn
Buy on:
One of the few autographed cards of Gwynn that was available during his playing days, this 1997 Bowman's Best card is a low-cost way to break the autograph seal on a Gwynn collection. The set features on-card auto versions of the set's base cards, and Gwynn is part of a ten-player checklist that also includes Derek Jeter, Paul Molitor and Scott Rolen.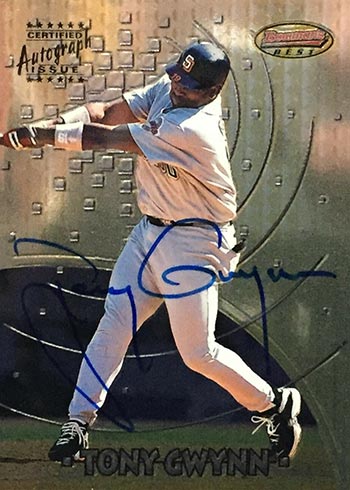 7. 2000 Topps #240 Tony Gwynn "Magic Moments – 3000th Hit"
Buy on:
A .338 career hitter over 20 MLB seasons, Gwynn joined the 3,000-hit club on Aug. 6, 1999 when he lined a first-inning single off Montreal Expos starter Dan Smith. The 2000 Topps set featured five different variations of card #240 that highlighted various milestones in Gwynn's career.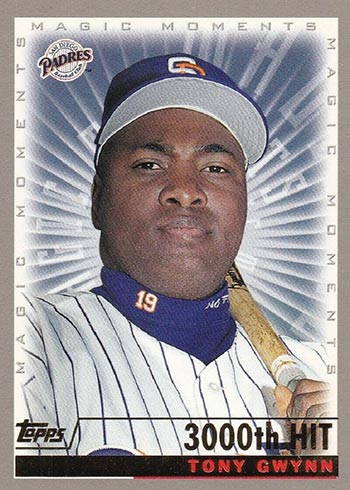 8. 2002 Topps #99 Tony Gwynn
Buy on:
It's only fitting to include Gwynn's final Topps base card for his playing days as a bookend to his Rookie Card 20 years earlier. In the final year of his career, he hit .324/.384/.461 in 112 plate appearances at the age of 41.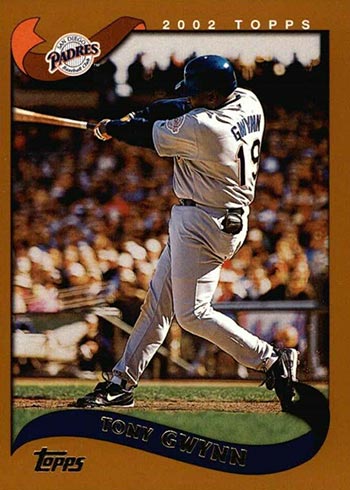 9. 2005 Upper Deck Classics Counterparts #GB Tony Gwynn/Wade Boggs
Buy on:
Tony Gwynn and Wade Boggs share a lot of similarities. Both debuted in 1982, both had their first cards included in 1983 sets, and both racked up over 3,000 hits during their Hall of Fame careers. Gwynn won eight NL batting titles and Boggs had five AL batting titles. The two were widely regarded as the best pure hitters in baseball throughout their careers. Surprisingly, this is one of the few cards featuring the duo.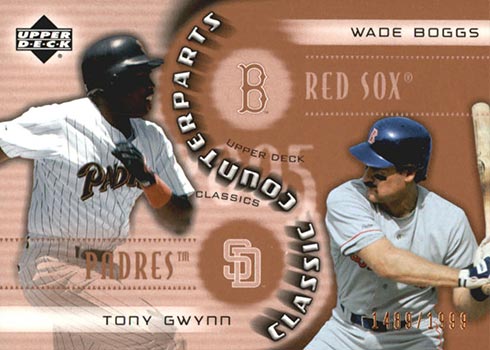 10. 2008 Upper Deck Ballpark Collection #162 Tony Gwynn/Trevor Hoffman
Buy on:
Depending on how you place Dave Winfield, who played more career games with the Yankees, there's a case to be made for Tony Gwynn and Trevor Hoffman being the two greatest players in San Diego Padres history. This is a worthy inclusion to the collection of any Padres fan and Gwynn collector.