2015 Topps Strata baseball cards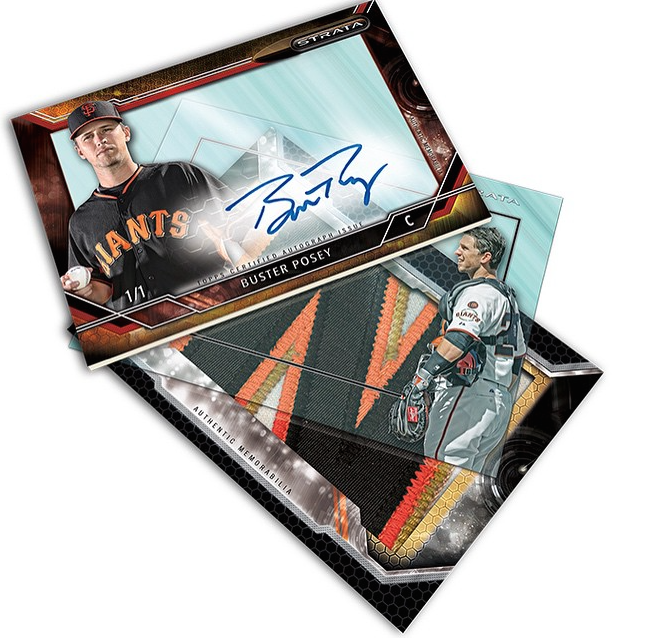 By Chris Olds
2015 Topps Strata Baseball has some of the biggest names in the game with some of the biggest pieces possible with nothing but hits in single every pack.
And it's all under plastic.
There's one autograph and one Relic per box and 12 boxes per case. Every other box, according to Topps, includes an autographed Relic instead of a standard one. All autographs are signed on-card.
Get a fully sortable 2015 Topps Strata Baseball checklist and price guide access.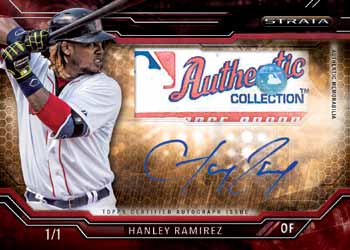 Every Clearly Authentic Auto Relic will have a jumbo swatch with an MLB hologram sticker. This means that you can look up exactly what game the piece came from and more. Each has nine parallels based on color or memorabilia inclusion. Blue, Green, Black (/50) and Gold (/25) will be your rainbow, while Red will be the home for 1/1 MLB logo, laundry tag, button, button hole and Majestic logo pieces. The unsigned Relics have the same rainbow and volumes.
Strata Signature Patches have a jumbo jersey and be limited to 25 with Gold (/5) and 1/1 Red Rivet parallels.
Strata Signature cards are made of layered acetate with team logos showcased behind the sigs. They have Gold (/25) and 1/1 Red parallels. Meanwhile, Strata Autographs showcase a mix of more than 30 past and present players with Orange, Blue, Green, Black (/50), Gold (/25) and 1/1 Red parallels.
Here's a quick look at the checklist.
2015 Topps Strata Baseball at a glance:
Packs per box: 1
Cards per pack: 2
Boxes per case: 12
Release date: December 23, 2015
What to expect in a hobby box:
Autographs – 1
Relic Cards – 1
Follow Chris Olds on Twitter by clicking here.