2015 Panini Immaculate Baseball Details
More — that's one word that might describe what's in store for the second edition of one of Panini America's high-end baseball card brands.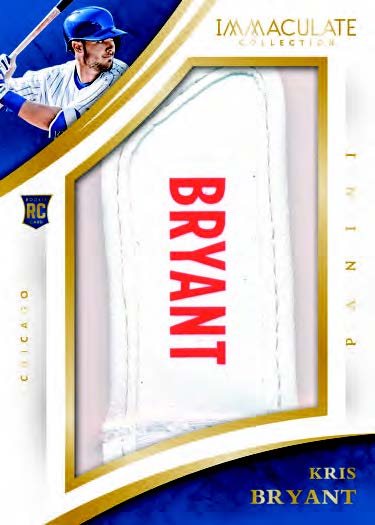 The brand is Immaculate Collection and the 2015 installment is coming on Aug. 26 with five memorabilia or autograph cards and one base card per box — a selection that the company promises will have "more jumbo cleats, jerseys, batting gloves and fielding gloves of the game's hottest players from the past to present."
Last year's introduction of Immaculate to baseball came on the heels of successes in basketball and football. For baseball collectors, there will be even more to be found this time around and biggest of them all might be a game-used memorabilia presence for Babe Ruth.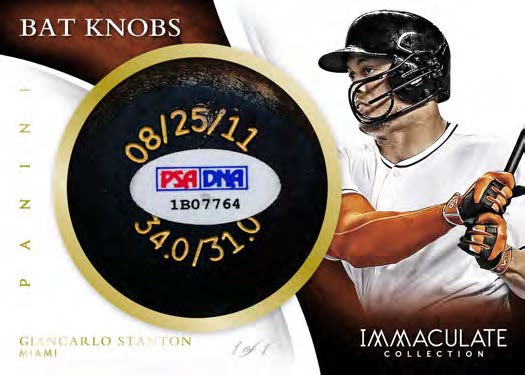 Jumbo memorabilia cards might be the biggest draw here — literally — with jumbo prime jersey patches joining Immaculate Cleats cards and even jumbo batting and fielding glove cards. Panini promises a checklist of jerseys that includes Clayton Kershaw, Buster Posey, Mike Trout, Matt Harvey, Madison Bumgarner, Yasiel Puig, Mark McGwire and Rickey Henderson to name a few. For the cleat cards there will be 25 players on the checklist this time around — there were just six last year — a crop that includes Trout, Kris Bryant, Barry Bonds, Albert Pujols and Jose Abreu.
For the more-standard hits, there will be Rookie Material autos — cards that will showcase young stars such as Yasmany Tomas, Bryant and Addison Russell. These will have button and laundry tag versions that will be quite scarce. There also will be autographed jersey cards pairing stars from the past and present as well as quad material autos where notable signatures are found alongside multiple game-used pieces.
New this year will be Shadowbox cards that combine acetate layers with game-used material — a high-end set that will have an even higher-end 1/1 parallel. The traditional bat knob and bat nameplate cards also will be found with the company stating that a total of 70 cards of this type will be found in the product. That's up from 10 last year.
Accolades Material will be one home for Ruth — he will also be found in six other insert sets with parts of game-used pants, jersey and bat in the cards. Also new this year will be Immaculate Nine cards that showcase nine players and nine pieces of memorabilia on a single card. There will be no more than 50 of these cards made in the product as it's a five-card checklist with nothing higher than 10 copies.