First Look: 2013-14 Panini Flawless Basketball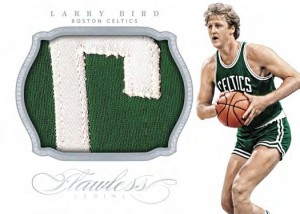 By Stephen Laroche | Beckett Basketball Editor
For decades, collectors have been hunting tirelessly for the perfect card. The quest has taken them from cigarette packs to wax packs and from convenience stores to card stores and, in time, the online marketplace.
The quest has been a long a challenging one, but last year, Panini America did their best to make it an easier one with the release of their landmark basketball card product, Flawless.
Back for another year, 2013-14 Panini Flawless will once again offer up 10 cards per pack and the results are expected to be jaw-dropping once again – and so, of course, is the price they are expected to sell for. Each pack is actually a small padded briefcase that will contain six autographed cards, two Jumbo Prime memorabilia cards and two Jewel base cards. Every single card is numbered to 25 or less and they are expected to be chased heavily.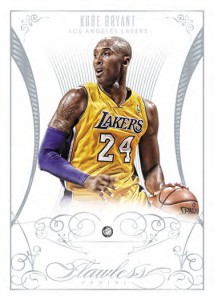 Panini released their product information sheet recently and noted that every base card will be slabbed. It appears that there will be several different designs with different types of gems, including a Platinum version that will contain a diamond.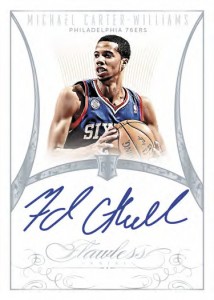 As mentioned previously by Beckett Basketball, there will be on-card autographs from many active stars and legends that are considered to be tough signers, including Manu Ginobili, Carmelo Anthony, Oscar Robertson and Chris Webber. There are 10 different Rookie Autograph cards to collect and the lineup is headed by Michael Carter-Williams.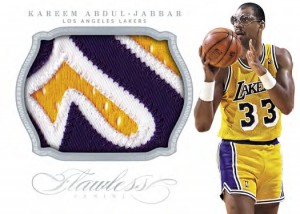 The Jumbo Prime cards feature one of 100 different rookies, legends or stars. Collectors can also uncover Top of the Class Autograph Memorabilia cards which will feature a piece of memorabilia and a signature from some of the greatest players who went first overall in the NBA Draft. Look for Patch Autographs as well, which will depict some of the company's spokesmen.
Stephen Laroche is the editor of Beckett Hockey and Beckett Basketball magazines. Have a comment, question or idea? Send an e-mail to him at SLaroche@beckett.com. Follow him on Twitter @Stephen_Laroche.