First Look: 2012 Triple Play baseball cards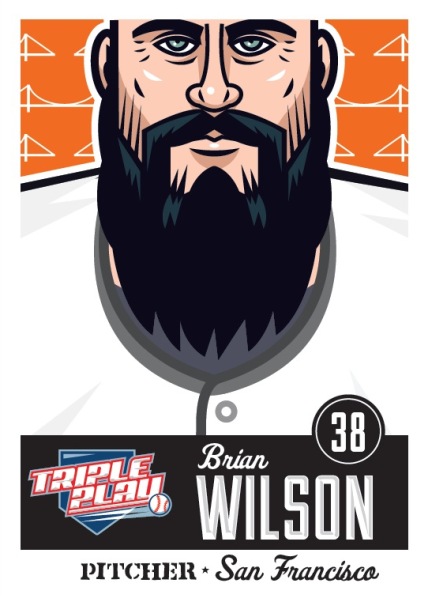 By Chris Olds | Beckett Baseball Editor
Have you turned a triple play lately? If not — and it's not easy — then Panini America's next baseball card brand just might let you do that.
Err, well … maybe it will just let you have some fun while collecting.
Panini's new version of the short-lived, kid-focused card line of the early 1990s arrives this summer when Triple Play comes in July. The 99-cent-a-pack product features vector art drawings of big-leaguers in the 90-card base set — a new look and feel for most any card sets. It also will include oddities such as eye black cards that you can peel and wear to get into your gameday mode. (Need a Triple Play checklist or OPG? Click here.)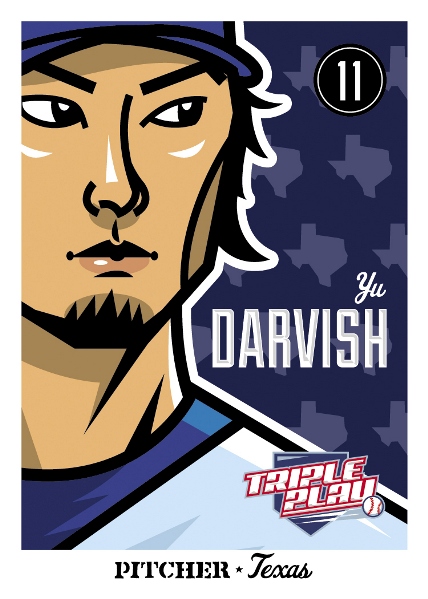 Among the other inclusions in this one will be Focus inserts — focusing on, you know, the things they focus with, their eyes — Baseball 101 (teaching basics), Hall of Fame (legends), Real Feel (educational game-used cards) and more.
Each box will contain 24 packs and each of them will deliver one sticker, two puzzle cards and a mix of inserts. Each box will include a Real Feel card as well.
Chris Olds is the editor of Beckett Baseball magazine. Have a comment, question or idea? Send an email to him at colds@beckett.com. Follow him on Twitter by clicking here.