Case Breaker of the Week: Top Notch Sports Breaks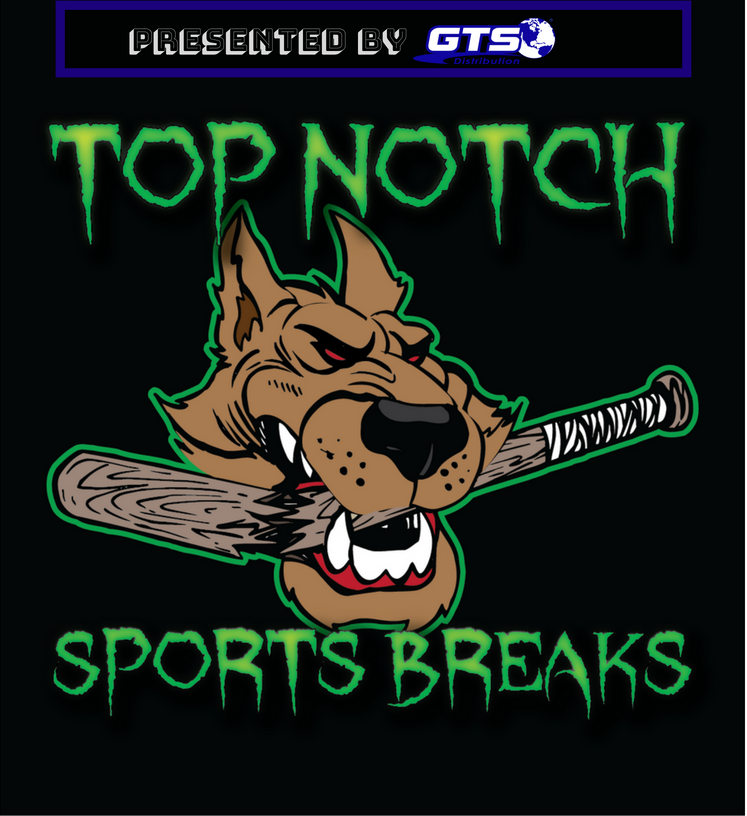 Case Breaker of the Week is a bi-monthly feature that focuses on case breakers throughout the Hobby. This week we spoke to Anthony Loparo of Top Notch Sports Breaks in Cleveland, OH.
Anthony talks about how he sees his members as family and his favorite cards of all time.
Case Breaker of the Week is brought to you by GTS Distribution, the Hobby's leading supplier for sports and entertainment collectibles.
BM: How long have you been involved in collecting?
AL: I have been collecting for over 20 years.
BM: What is your favorite all-time card?
AL: As a collector the 1984 fleer update Kirby Puckett XRC, and as a breaker, my favorite would be Leaf Pearl Charles Dickens cut autograph.
BM: What lead you to case breaking?
AL: I was one of the original YouTube breakers in the early 2000s doing single-box breaks when it first became a thing.
BM: How long have you been breaking?
AL: I did it for about 4 years on YouTube and then I took a break for a few years. I started back up beginning of 2016 and have been doing it ever since.
BM: What's your favorite part of being a case breaker?
AL: Pulling big cards for my members. It's always exciting, especially if it's a PC Card for them!
BM: What's the coolest experience so far?
AL: Breaking as a whole has been great. Dealing with members on a daily basis and learning about them and what they like is always fun. It's become more of a family than anything else. So, being able to share the same hobby with them is by far the best experience!
BM: How often do you break? Once a week, once a day, etc.
AL: I break 5-7 days a week, depending on releases. The hotter they are, the more we do! When it's football time I usually break almost 7 days a week!
BM: When do you break (mornings, evenings, multiple times a day)?
AL: I do new releases midday on the day they are released and everything else at night!
BM: How many people do you have working with/for you?
AL: I just run it all by myself!
BM: What's your favorite thing to break?
AL: High end products like National Treasures and Flawless!