Canadian Local Card Shop of the Week: Miraj Trading (Ottawa, ON)
Miraj Trading has been serving Canadian collectors for over 15 years. With fast shipping available around the globe, competitive prices and a wide selection of hockey, baseball, basketball, football, non-sport, gaming cards, and supplies, it is a one-stop shop for all collecting needs. I recently reached out to Salim Mirani, President of Miraj Trading, to discuss the store and the state of the hobby in Ottawa.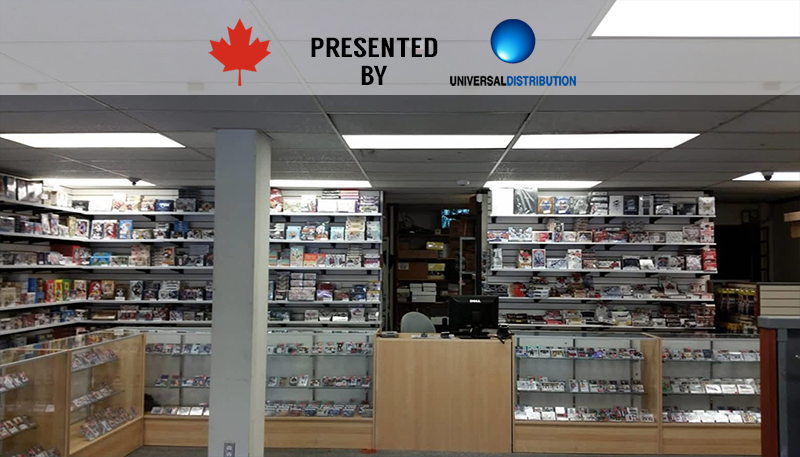 Canadian Local Card Shop of the Week is brought to you by Universal Distribution, Canada's premier distributor of CCG's, sports cards and non-sports cards, trading card games, role-playing games, comics, toys, figurines and more.
JOEY SHIVER – Thanks for taking the time to talk with us. Can you tell us a little about your collecting background and what led to your decision to open your shop?
SM – Our story is a little different than others. When we first moved to Canada, we were introduced to the world of sports cards as a business opportunity. Through that, we learned the world of sports and grew a passion for the hobby.
JS –Can you tell us a little about your store, your setup and what type of inventory you carry? Also, what services do you provide?
SM – Our store is located in Canada's capital, Ottawa. We carry a large selection of sports cards such as hockey, baseball, basketball, and non sports cards including Magic, Pokemon, and Yu-Gi-oh. We do have more than just that, so make sure you check out our website. One of the things we pride ourselves on is fast shipping. All in all, our main focus is to offer factory sealed boxes so that you can crack open your own packs.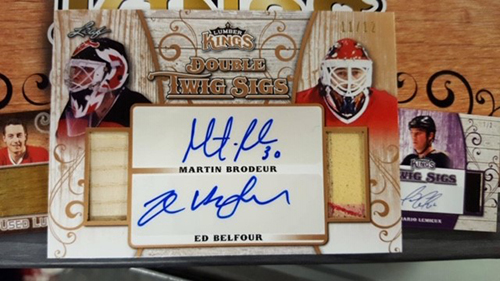 JS – This is a new series we are running to include collectable shops in Canada. For collectors who haven't been, what would you say are the main differences, if any, between your shop and what may be found in the US?
SM – For those who have not been, you're missing out. What makes us different from our American neighboring stores is that we have a large selection of hockey, obviously, we're Canadian. While we stock everything imaginable (one of the largest selections of products in the country), our main focus is hockey.
JS – As it relates to trading cards, hockey appears to be a major seller for you but I do notice that you carry other major sports releases? How would you say the demand is spread among your customers?
SM – We have all sports in varying quantities. Baseball does quite well in-season, and with the Toronto Raptors being NBA Champions, we have expanded our basketball selection recently. With football season coming back, we expect an uptick in interest in our football products as well.
JS – Being located in Ottawa, I would imagine you have big Senators following. What teams or players do your collectors focus on?
SM – Yes, being in Ottawa, we do have a lot of Sens fans. However, we also cater to our Leaf fans and Habs fans. I would say that it is split pretty evenly amongst the three teams, with the youth preferring local, and the older collectors preferring more Habs and Leafs.
JS – What specific products have performed well in the first half of 2019 and what made them so popular?
SM – Any of the staple products, such as Upper Deck Series 1 and 2, SPA, and Ice are popular. We are all for innovation and new products, but the hobby can be fickle, and people like what they like.
JS – Are there any new products that are on the release calendar you are really looking forward to in the next few months?
SM – The heavy hitters to end last season are always exciting, but personally I'm a huge Artifacts fan. The early season redemptions make it a product worth getting if you're a rookie collector. The abundance of autos and patches make it something to chase a big hit from. Even the amount of parallels of each card – it's the perfect set to kick off a new hockey season.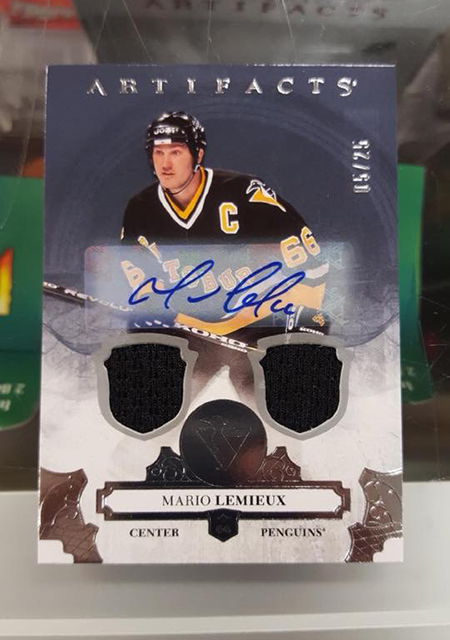 JS – I see from your Facebook page that you celebrate National Hockey Card Day and Family Weekends. Can you tell us about that and any other in-store events like game nights, trade nights, etc?
SM – We host various events throughout the year. We constantly announce our upcoming sales and events on our website and social media, so be sure to keep checking for updates.
JS – In closing, can you tell us about any sales or upcoming events you have scheduled for the next couple of months?
SM – We have our usual summer sale on back stock. You can check to see dozens of products across every sports and gaming cards. Other than that, we tend to offer a lower price year-round, instead of focusing on time-oriented sales that not everyone can take advantage of.
Miraj Trading

Salim Mirani
(613)-798-8199
1564 Carling Ave.
Ottawa, ON K1Z 7M4
Hours
Monday – Friday: 9AM-6PM
Saturday – Sunday: 11AM-4PM
Website: MirajTrading.com
Facebook: Miraj Trading